The unfair but fatal advantage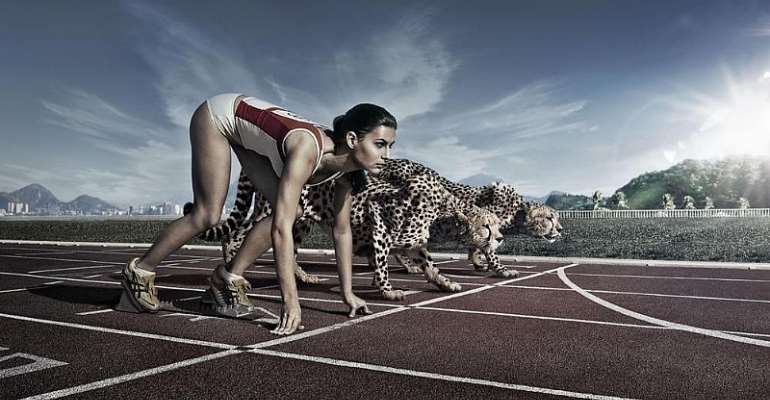 Ghana's economy was projected to be the fastest growing economy in Africa for this year. The relative peace, tranquility and stability in Ghana as compared to other African countries, make Ghana a preferred destination for Multinational companies.
Multinational companies are mostly guided by regulations in other countries where they have presence. When there is a compromise in any of their operations at a location, the mother company bears the consequences.
Legislations in western countries have wide impact on entities or subsidiary entities in other countries like Ghana. For example, the General Data Protection Regulations (GDPR) extends its territorial reach, covering any business that operates in the EU, or offers goods and services to or monitors the behaviour of EU data subjects (whether in the EU or not). The regulation affects firms both inside and outside of the EU. In fact, any company dealing with EU businesses, residents, or citizens' data will have to comply with the GDPR. Failure to comply will result in two tiers of penalties. The first fine is up to €10 million, or 2% of annual global turnover, whichever is higher. The second tier is up to €20 million or 4% annual global turnover again, whichever is higher. Even though the GDPR is from Europe, its reach covers Africa.
There are other regulations in Anti-Bribery and Corruption, Anti-Money laundering, Combating the Financing of Terrorism, Proliferation of Weapons of Mass Destruction, Acceptable Business Conduct, tax compliance and many others that have global reach. The world has become a global village and multinational companies in Africa are required to comply with legislations of mother company countries. In other words, multinational companies ensure that the severer of a legislation impacting their businesses in a jurisdiction is adopted in other jurisdictions in a risk based manner.
Consequently, multinational companies in Ghana comply with higher ethical, business and legislative standards, some of which bar them from engaging in 'illicit' business transactions. These illicit transactions are allowed by local competitors with the mantra 'this is how business is done here'. This makes local competitors win local businesses ahead of more qualified multinational companies. It is common to hear local executives or decision makers of companies ask the question 'what is in it for me?' This question is usually a request for personal benefit other than what the organization they work for can benefit. These corrupt behaviours are result of poor corporate governance, breakdown in enforcement, lack of integrity, weak or no anti-corruption compliance programs, etc.
The multinational companies who are highly compliant and will not give in to corrupt requests or under-hand dealings lose out on businesses to their local competitors.
Lack of enforcement of legislations by regulators also hurt multinational companies who are very compliant with the regulatory universe. The appropriate legislations to guide how businesses are conducted in every field in Ghana are in place but lack of regulatory will to implement such laws give the local competitors urge over multinational companies. Multinationals therefore seem over-compliant on regulations and lose out on businesses to local competitors.
However, the multinational companies, with high standards and compliance status, win good businesses from other companies who will not engage in corrupt practices. They get trusted over time and stay long in business, unlike the local competitors who incur high cost of operation because of the unethical practices and fold up with time.
As a country that is seeking to attract more foreign direct investments, the regulatory agencies must be equipped to enforce regulations indiscriminately.
The Alliance for Integrity, Ghana Anti-Corruption Coalition and the Private Enterprise Federation must do more to emphasize the need for compliance and anti-corruption programs to create level playing field for all companies in Ghana and to rescue the local companies from their suicide mission.
The writer is a corporate governance, compliance, risk management, Anti-Money Laundering and Internal Audit Specialist.
Enoch Korley Tachie
[email protected]