Zimbabwe's 'New Independence': The Army, Prayer or Civility?
...On the 21st of November 2017, Zimbabwe, a landlocked but natural resource rich Southern African nation witnessed a spectacular political development when its national army and civilians jointly succeeded in calling for the resignation of Robert Mugabe,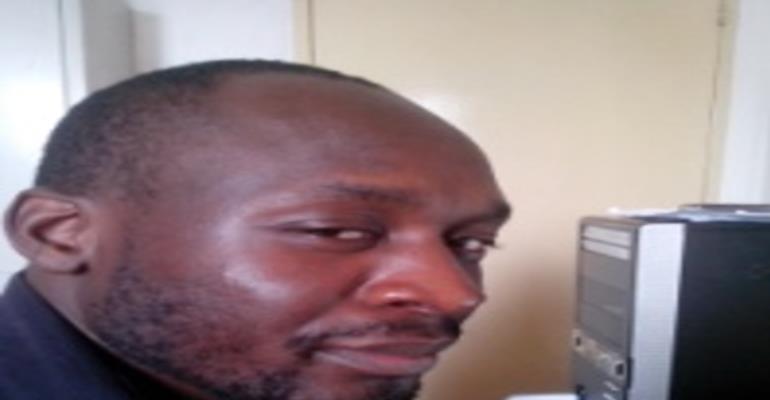 Even though it is not quite clear on what really transpired behind the scenes leading to the seemingly impossible resignation of Mugabe, there are certain points which cannot go unnoticed and these are: 1) The army participated, 2) the people took to the streets, 3) Mugabe resigned, 4) a new president was sworn in.
The above mentioned developments therefore call for an open-minded scrutiny of the real factors and determinants which brought about changes in the country's highest office and ushered in a 'new' political dispensation in Zimbabwe.
As such, because of their participation, can it then be said that it is the army which removed Mugabe from power for the sake of the people? Could it be that General Sun Tzu's military philosophies of 'tactical independence' from the king thundered in the corridors of power of the Zimbabwe Defences Forces?
From another angle, could it be that a heartfelt prayer for Zimbabwe by the concerned and determined faith filled religious folk smelled like a sweet fragrance before the throne of God? Could it be that the political dynamics of Zimbabwe had become largely spiritual and thus faith and prayer prevailed?
More-so, could it be that the people of Zimbabwe deserve a crown of civility in this chaotic and war torn world for the peaceful political transition? Could it be that a renewed modern civilian mindset had prevailed over an antiquated political approach which was being massaged into comfort and longevity by the exercise of primitive politics?
Whichever, the case, it is important for us to analyse each of these possibilities in the search of enlightenment to this whole political saga.
In the case of the army, it may be worthwhile to look at Zimbabwe's General Chiwenga's decision by analysing text in the book, Art of War, where the Chinese General, Sun Tzu, said, ''Having once received his Majesty's commission to be the General of his forces, there are certain commands of his Majesty which, acting in that capacity, I am unable to accept''.
Could these be the voices that activated General Chiwenga to pull a surprise card in Zimbabwe's very own version of The Game of Thrones? Could it be that the sovereignty of Zimbabwe and the wellbeing of its people had found priority before the General's military conscience?
In one of their press statements before Mugabe stepped down, the army said it is the primary custodian of the constitution and thus the political differences and chaos in the ruling party Zanu Pf called for their intervention and they did this through an operation they called Restore Legacy in order to protect and uphold the gains of the country's liberation struggle.
However, contrary to the army's assertions, some political minds argued that the army did it for Mnangagwa more than they did it for the people, citing that a precedent for them to do what they did was set in the case of Joice Mujuru who was fired by Mugabe from both Zanu Pf and the Government under similar circumstances like that of the now Preident, Emmerson Mnangagwa.
Having talked about the army, we need to also consider the element, impact and power of prayer and religion in this whole ordeal.
In an interesting religious case to Zimbabwe, in December 2007, on the Andrew Marr Show on BBC, an Archibishop of York, John Sentamu dramatically chopped his priestly collar using a scissors in a televised interview in protest to Mugabe's rule.
He said he would start to wear the collar once Mugabe steps down and true to his word, Mugabe stepped down and the bishop is now wearing his priestly collar again. Such politically related dramatizations by religious authorities have in way or the other been recorded in the Bible and interestingly has similar political references and connotations.
1Kings 11vs.29-31 And it came to pass at that time when Jeroboam went out of Jerusalem, that the prophet Ahijah the Shilonite found him in the way; and he had clad himself with a new garment; and they two were alone in the field: 30 And Ahijah caught the new garment that was on him, and rent it in twelve pieces: 31 And he said to Jeroboam, Take thee ten pieces: for thus saith the LORD, the God of Israel, Behold, I will rend the kingdom out of the hand of Solomon, and will give ten tribes to thee. (KJV)
More-so, in yet another religious context, one of Zimbabwe's leading business people, Strive Masiyiwa, in his Facebook posts, said that he was engaging in fasting and prayer for Zimbabwe on a regular basis.
In his afterthoughts comment responding to one of his followers, on the 7th of July 2017, under the post titled Town Hall meeting in Dar es Salaam, he said 'I fast and pray for Zimbabwe one full day every week. It shall surely come to pass that I will visit you one day because God is faithful to those who diligently seek after Him''.
Even though praying and fasting is somehow a Christian norm, for person to do it once every week for an unspecified time can be considered very serious especially when coming from a person who at one time had a brush with the Robert Mugabe led government in the pursuit of his telecoms business interests in the very same country and had prevailed.
Some years back, in another of his Facebook posts titled How I Entered Into the Cell Phone Business Part 6: A Miraculous Phone Call, And A Dramatic Return To The Courts, he highlights his belief in God, the supreme being who answers prayers.
He said ''It was not a long meeting, and it ended by my authorizing them to start working on the papers. I asked them not to file, until I was ready and by this I meant, "Spiritually" ready. This meant weeks of prayer and fasting until I knew The Lord wanted me to proceed.''
Now, this time around, year 2017 to be specific, Masiyiwa wasn't praying for Econet, his business empire, but was praying for Zimbabwe and only him knows the contents of his prayer in this regard but nonetheless, it is a fact that he once prayed and his requests were granted.
Besides the case of Strive Masiyiwa, Archibishop Sentamu and many other intercessors for Zimbabwe not mentioned herein, there is also a clergyman, Pastor Evan Mawarire whose contribution to the cause is vivid on the political script which ushered in a new man on Zimbabwe's political throne.
Now, having considered the army, prayer and religion, it is also important to have a look at the probable and actual impact of the civility that was demonstrated by the people of Zimbabwe over the years as they endured the dark days of their socio-economic and political reality.
It can be said that Zimbabweans, with their beautiful and towering literacy rate could have prevailed over political barbarism that has been witnessed in some lesser educated countries, a phenomenon which whether unforeseen or unintended to both perpetrators and victims had brought more harm than good to the respective countries that upheld the 'an eye for an eye' approach to solving differences.
Educated or not educated, the standard of living for many Zimbabweans had gone pathetic under Mugabe rule but they always seemed to adopt a soft and well rounded approach in addressing the harsh realities of their lives, with some having to opt to be scattered into the Diaspora in search of green pastures so that they could sustain themselves and even their extended families.
Could it be then said that such a soft approach, as in long suffering, patience and hope, did prevail, and thus assimilating Zimbabweans to a bamboo farmer who waters the plant for years without the seeds germinating and yet to see the plant speedily spring forth and rise high into the sky with a magical touch as might be said of what happened on the 21st of November of 2017 in Zimbabwe?
Whichever the case, even though the new political reality in Zimbabwe may look mysterious to some, it is important to note that, time, which is the master of all things will tell what really happened and how it happened but for the meantime, time itself has so far managed to tell us that nothing lasts forever and that change is inevitable in the fullness of time.
Brian Kazungu is a Media Practitioner, Entrepreneur and an Opinion Leader.
[email protected] , @BKazungu-Twitter