December 7, 2017
|
Feature Article
God Will Forgive You; Time Will Not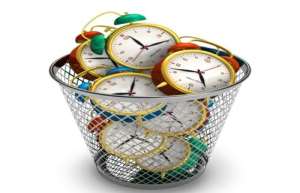 Majority of us believe children are innocent – lacking knowledge about life, yet, sometimes, from their mouths, flow perpetual streams of wisdom to revive the soul and engage the mind of any man that is intelligent and humble enough to unravel the puzzle intertwine in their 'innocent' words.
And few days ago, on Heroes of Our Time with Akyena Brantuo on Ahotor 92.3, my new found friend, Ejormi Ayeh, did just that – serving us with a puzzle, that, even after 14,400 minutes, I'm yet to fully unravel.
When asked by Akyena Brantuo, the host of the show, the lessons she picked from the submissions of her father, who played guest to the show, "God will forgive you but time will not forgive you", was Ejormi, the beautiful and intelligent damsel's response. A profound statement for an eleven year old girl, isn't it? So I thought too – a very profound and thought provoking statement. GOD WILL FORGIVE YOU BUT TIME WILL NOT FORGIVE YOU. Woow!
Time they say, waits for no man. Time has been with God even before the foundations of the earth were laid. The bible said, in the beginning (time), God created the heavens and the earth. Time was God's companion from the beginning, and the rhythm of the whole universe is pivoted on time. The only difference between time and God is, God forgives and forgets, but time? It never forgets! Time will ensure you reap everything you sow, absolutely everything.
Forgiveness, mercy and compassion are the heartbeat of God; ramifications, consequences and judgment are the working mates of time. That is why we must be careful the things we do with time – how we use the opportunities life presents us with. How we use our times today is how time will deal with us tomorrow. Time has no conscience and time obeys time. Time proves all works.
Most of us mess time up and when it brings justice, we turn around and point fingers at our parents, place of birth, bosses, teachers, country, environment, educational systems, etc for being responsible for our miseries today. Anything we experience today is merely the verdict we receive from time, good or bad, for our actions or inactions yesterday. We misuse our times and then expect time to do us good. Of course, God could do you good, but don't trust time to do same. God forgives and then allows time to do its part – bringing justice and ramifications.
The recent happenstances in Zimbabwe are a clear example of time judging Mugabe – he has lost the wisdom to discern the changing seasons of time and act appropriately. And no man messes with time and goes free; maybe, not immediately but eventually. Most African countries are where we are today, both economically and politically because our leaders don't know when to do what; and the likes of Mugabe (whom time has dealt with) and Faure Gnassingbe (whom time is garnering efforts to deal with), lack the wisdom to know when to bid 'au revoir' to power. Unfortunately, the citizenry and the economy become the victims of their foolishness
It was Napoleon Bonaparte who once said: "Space we can recover, time, never." And I couldn't agree with him more because a time wasted cannot be regained and a time wrongly appropriated can never be recovered. The question then is how we are using this great and yet scarce resource of all - time. Do you waste it or you utilise it appropriately.
Knowing how to appropriately use one's time alone is not enough, the benefits of knowing what to do when, cannot be overemphasized. Some of us are busily running profusely at moments time expects us to be waiting, thinking, training and preparing. On the flip side, some are also patiently waiting at a time they need to be running. The worst and most frustrating thing that can happen to any man is to spend his time doing the right thing at the wrong time or doing the wrong thing at the right time; and none of the two scenarios is better than the other. Relationship, business, profession or career, etc are all controlled by time.
Many relationships break because the couples can't read the timings and don't know the time to do what or expect what. Many people don't do well in their careers because they lack the wisdom to know what to do, expect and demand for, at every level of their corporate journey. Many startup businesses collapse because they are demanding and expecting high revenues at a time they should be offering their services at much lesser price or even for free and also, others are still offering their services for free when they should be offering it at fee. And the amount to charge at which stage of the business is also determined and rewarded by time.
There is nothing as beautiful as a dream whose time has come but having the wisdom to spot that time is the greatest gift. And having the patience to wait when you need to, the courage to move when you have to and the determination to persist when all odds are against you and demanding you quit, is the greatest gift you can give yourself and humanity.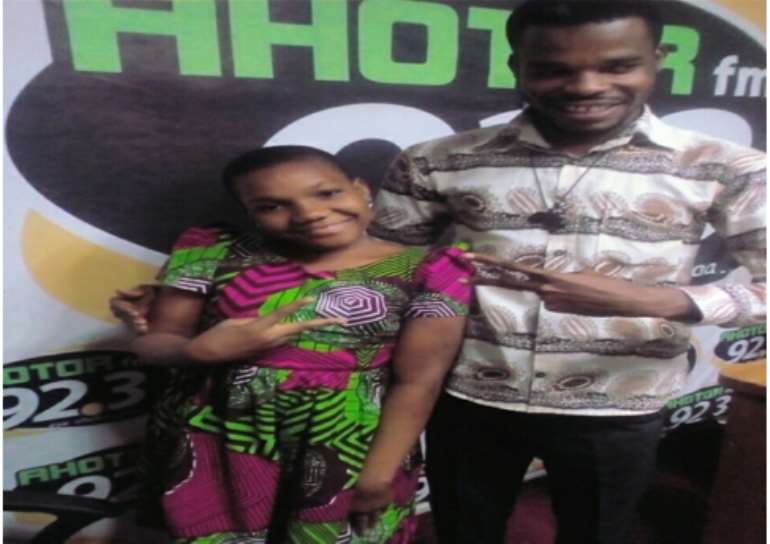 In a shot with Ejormi at the studio
Maybe you have made some bad decisions and choices in the past that time is now paying you for. Is there any hope for you? The first part of Ejormi's statement provides the answer: "GOD WILL FORGIVE YOU…." Since God, aside being the Creator of time is also a forgiving father, He can take the mess time is making out of your life now and make a beautiful message out of it. But first, you must decide from today to value your time and use it cautiously. Because according to the damsel, even if God forgives you and you still continue to not value and use your time well, time will never forgive you. Time never forgets and it has no conscience, remember?
Do you know why doctors check the pulse of their patients? The pulse signifies the rhythm of the heart and the rhythm of the heart signifies its timing and functioning. Everything works with rhythm – timing! Any man who breaks the rhythm of his life sabotages his destiny. There is a time factor for everything under this sun and if you miss your rhythm, the right timing, there are consequences. Guess what delivers these consequences. Time! In fact, time is life!
Before you decide on how to use the next second of your time and as you make resolutions for 2018, remember the words of my newly found friend, Ejormi: GOD WILL FORGIVE YOU BUT TIME WILL NOT FORGIVE. Think about it. There is a Hero in you; unleash it.
And oh, my friend Ejormi wants to be lawyer but in case you see her beautiful face on the ballot paper one day, running for the highest office of the land, don't hesitate to vote for her as the president of Ghana!
The author of this article is Elorm Hermann. Contact him on [email protected] or +233249177007