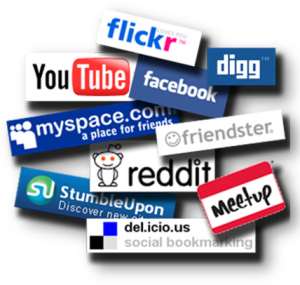 There is a deep rooted relationship between poverty and unemployment in any part of the world and this relationship has got dire consequences on the human race when not dealt with in due time.
When not well addressed, unemployment can lead to poverty, be it to a given group of individuals or even to the whole community in the same way that an impoverished people may find it difficult to sustain themselves and create employment for their fellow beings.

From left: Strive Masiyiwa, Kimanzi Constable, Lebogang Mokubela, Fred Swaniker, Sbusiso Leope (Dj Sbu).
Photo Credits: Facebook
As such, it takes selflessness, wisdom and initiative among the global citizenry, business and community leaders included, to rise up and act with a generational mindset in promoting entrepreneurship in their respective communities and beyond in order to save mankind from falling into the abyss of wretchedness.
Fortunately, this generation has been blessed to have some individuals who have found it expedient to take advantage of technology and utilize social media platforms such as Facebook in order to play their part in spearheading a self-sustaining, developed and civilized society through promoting, demonstrating and encouraging entrepreneurship and good leadership.
Such people include award winning entrepreneurs such as Strive Masiyiwa, Founder and Chairman of the Econet Group, American world traveling speaker, Kimanzi Constable, South Africa's Lemok Group founder and CEO, Lebogang Mokubela, Entertainment and Media Personality, Sbusiso Leope (Dj Sbu) and Ghanian born Educationist Fred Swaniker, the Founder and Chairman of Africa Leadership University.
These gentlemen have embraced and are utilizing the social media platform, Facebook, to teach, encourage and promote entrepreneurship amongst fellow human beings across the world, especially the youth towards job creation and poverty alleviation.
Even though they may be acting independent of each other and using different approaches in their message delivery, these selfless entrepreneurs are joined together by a common goal which is the well-being of humanity through societal development that comes from the active participation of every able bodied citizen.
Dr Strive Masiyiwa has been teaching entrepreneurship on his Facebook page for a long time to mostly emerging and aspiring entrepreneurs. The award winning businessman and 2017 Fortune Magazine nominee for the World's Greatest leaders has so far given extensive 'lectures' incorporating his own business journey in his entrepreneurship teachings.
In his postings, he has already taken his audience through topics such Understanding Business Models, Making a Pitch to Investors, Building an Internet Business and Biggest Secrets for Turning Your Your Small Business into Big Business among others.
Because of his engaging teachings and the impact thereof, his Facebook page has been recognized as the most influential leadership page in the month of July 2017 according to Crowdtangle.
Complementing such efforts for molding youths and individuals into people who can create employment for themselves and for their fellow beings is the American world traveling speaker, author business writer Kimanzi Constable who his making his mark on earth through targeting future and existing entrepreneurs who are interested in and are passionate about the Consulting Industry.
Kimanzi who says that the consulting industry is worthy over US$30 billion a year believes that when given the right information and training, people can enjoy the beautiful packages associated with this lucrative industry.
He has so far shared insightful posts and web links featuring his media articles teaching on a number of consultancy related aspects such as Benefits of Consulting Business Worldwide, How to Book Paid Speaking and Consulting Gigs All Over The World, Paid Consulting Pro Tips and the Large Publications Pro Tip which targets existing and aspiring authors and writers.
In South Africa, an award winning youthful entrepreneur, Lebogang Mokubela is equally rallying people towards entrepreneurship especially by targeting the township youths whom he believes that when they lack role models who inspire them to greatness they end up indulging in drugs and committing crime.
On his Facebook page, he shares a number of invaluable business insights having so far covered topics such as There is A Difference Between Being A Founder and Being A CEO, The 7 Ps Framework for Business Model Innovation as well as Dear Entrepreneur, Do You Know Your Role?
Both Kimanzi Constable and Lebogang Mokubela uses a 'balanced perspective approach' in their posts where they highlight and teach on both the highs and the lows as well as the pros and the cons of being an entrepreneur by incorporating their own business successes and failures as befitting case studies.
Ghanaian educationist and entrepreneur, Fred Swaniker who has founded various education centric ventures such as the African Leadership Academy and the African Leadership University pushes for and encourages people to start their own initiatives whenever possible citing that governments and businesses alone will not be able to absorb every job seeker into the workplace.
Swaniker who received two Honorary Doctorates within a space of one month from the American based Vermont College and the South African based Nelson Mandela University also uses Facebook to share his rich insights, advice and opinion using a unique story telling ability to captivate and encourage people especially the youth to start and grow their own ventures.
Amongst the topics he has so far shared with his audience are Your Network is Your Net worth, Africa Needs Moonshot Thinking and Just Get Started in which he respectively emphasizes on the importance of interacting with the right people, pursuing great exploits and utilizing available resources towards personal and societal transformation.
While the other mentioned 'online business mentors' are using their story telling abilities to promote entrepreneurship, author, speaker and media personality Sbusiso Leope further incorporates the use of captivating video clips on his Facebook page in order to demonstrate the real entrepreneurship hustle to his audience in real time and in real life.
Popularly known as DJ Sbu, Sbusiso, the Billionaire Under Construction author whose team is behind the Mofaya Energy drink has so far demonstrated that it is possible to multi-task and pursue various business interests when you are passionate and committed to what you do.
With the selflessness and passion for development demonstrated by these gentlemen, a significant number of people who have access to the internet either through Wi-Fi and those who can at-least afford data bundles once in while can learn first class entrepreneurship and leadership principles that transforms individuals and communities.
These award winning entrepreneurs teach and inspire their followers to do it, they demonstrate and do it themselves and then finally show their audience that they have done it.
If and when more actors, both leaders and followers embrace technology and social media as demonstrated by these individuals and their fans in promoting and appreciating good leadership and entrepreneurship, planet earth will be a beautiful place to live on.
Brian Kazungu is a freelance journalist and opinion leader.
Email: Twitter: @BKazungu