We Must Set Up A Mahama Foundation To Fight Mob Injustice And Help The Needy
Opinion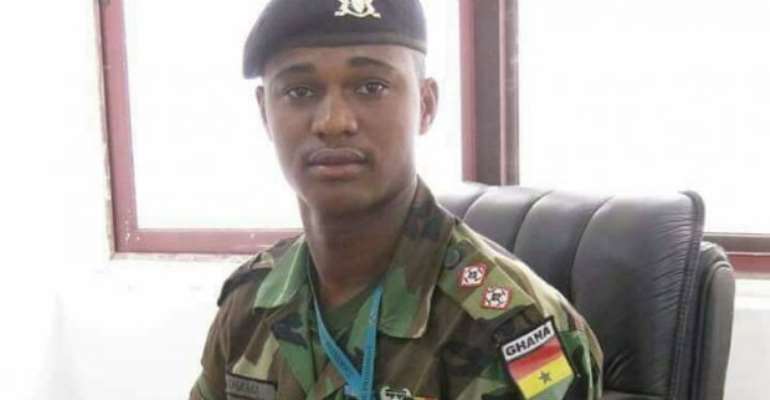 Do we say that every misfortune that concerns the death of an innocent soul is a blessing in disguise?
The death of captain Adam Mahama of the Ghana army through mob action though not the first of its kind in Ghana is a complete eye opener to the people of Ghana and an opportunity to put right what is going wrong about us as a people. We were not barbaric but why are we treading that cause now?
Come to think of this ,the processes leading to the death of Captain now Major Maxwell Mahama have served to unite the nation against atrocities and mob injustice being experienced daily in Ghana. True to his words President Nana Addo Danquah Akufo Addo has set up a huge fund with government putting in Ghc500,000 for support towards smooth upkeep of the family of the late soldier. Former President John Mahama has pledged to support the widow of late Major Mahama and her children.
The support from these stalwarts are quite apart from many people including chiefs, philanthropists and religious leaders sending donations through certified bank accounts opened for the purpose and published on social media and the main media houses. The death of the soldier has taken away partisanship bringing all together including the president from New Patriotic Party and john Mahama of National Democratic Congress.
This would lead to all Ghanaians irrespective of their partisan affiliation to join hands in this national crusade to stamp out crude atrocities from Ghana. Every chief and religious leader and their followers have joined the band wagon. While they condemn the daily killings of innocent people they are prepared to continue preaching and praying against it.
Because the fund created by government concerning the wrongful and untimely death of Major Mahama it is our desire for the fund to be turned into a foundation that would benefit not only the immediate family of the diseased soldier but the nation as a whole.
It is our suggestion that the foundation must be called Major Mahama Foundation for Public Safety [MFPS]. Through this foundation funds could be raised throughout Ghana to be used as follows;
First and foremost, the foundation should be concerned with the general welfare of the family of the diseased major with special emphasis of the education feeding and shelter of his wife and children.
The foundation should also team up with chiefs, religious leaders, educational institutions and civil society generally to educate people on the need to value human life and to learn to help people out when they find themselves in trouble.
Part of the fund can be used in supporting less privileged children to go through their educational studies..
It is our belief that if the tenets of the foundation are followed we would succeed in reducing the incidents of mob justice and get people to honor people and help them out in times of difficulties as has been the lot of Ghanaians since time immemorial
Source: Executive Director eanfoworld for sustainable development [email protected]/[email protected] 0244370345/0208844792/0274853710