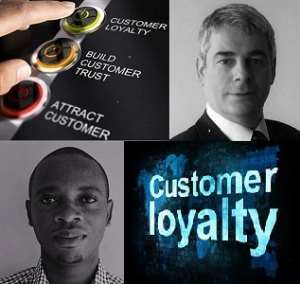 Digital Marketing Whether entrepreneurs and businesses like it or not, digital marketing is here to stay. The best strategy is not to fight it, but find ingenious ways to rope in and acquire a lot more customers using digital marketing strategies. As much as digital strategies can be used to prospect for business, it can also be used to enhance the experience of the customer who has already purchased your product or service. That is what this article will focus on. How we can use digital marketing to delight already existing clients to increase revenues and brand loyalty.
What is Digital Marketing? The word Digital Marketing pretty much explains itself which means marketing through digital means and channels. Marketing authorities such as HUBSPOT define digital marketing as the umbrella term for all of your online marketing efforts. The definition of digital marketing can be very open and forgiving. I believe any online platform that allows businesses to connect with consumers is a worthy platform for digital marketing.
Digital Marketing in an African Context
One great way digital marketing can be employed to cater for your needs as an entrepreneur is to adapt your digital marketing to suit the context under which your targeted audience want to be marketed to. In Africa, internet rates are still quite steep, therefore people are quite wary of their internet consumption. Therefore it is important that in drafting content that suits your brand narrative, the content aligns to platform that require reasonable data charges.
Social media over the years has proven to be a useful tool for businesses to connect with their clients and provide them with regular updates of new releases and engaging content. Therefore a lot of African entrepreneurs perceive the creation of social media pages as the only form of digital marketing. There are other cost effective and equally engaging ways of digital marketing besides social media some of which are email marketing, content marketing, and multi-media messaging platforms.
Steps for Digital Marketing to Increase Customer loyalty
#1. Where does your audience hang out?
The first step for an effective digital marketing strategy is to determine the platforms on which you are most likely to find a majority of your customers. Hence you will have to commence by making detailed research to find out. As already established, social media is a great starting point but you can also take the initiative by asking them where they visit to find/read content related to your industry. Direct interaction with your client also helps you seek permission to market specifically to them (google Permission Marketing for more). This approach is highly recommended espoused by some marketing genius such as Seth Godin.
#2 .The predominance of Email / Messaging
Traditional marketing has received a bad reputation due to its extremely intrusive nature. It is little wonder that a lot of people skip commercials when watching a show or in the case viewers are not allowed to skip commercials most viewers avoid them by doing something else such as make a sandwich or go to the bathroom. This is an advantage for digital marketing, due to the fact that the premise of digital marketing is to make it fun, interactive and engaging in such a way that it does not feel like marketing at all. Tools such as email and messaging platforms are a great way to do that. By sending relevant images, text and videos to your clients, they get to be entertained whiles you get to make a case for your product.
Email has been and is still the #1 Digital Marketing tactic.
#3. Diversify online platforms recognition and don't make it just about social media
Search Engine Optimization (SEO) and Search Engine Marketing (SEM) has over the years become an integral part of the digital marketing process. This is because when an individual wants to know more about a product or service, there is a high likelihood that they will initiate a search on a search engine such as Google or Bing. Search engines play very important roles in the internet ecosystems because they index and process information for further use. Therefore a typical search for a product will lead to a plethora of results that might include but not limited to the official website, reviews, and official social media pages.
It is imperative that you take advantage for your product to be listed at places where it matters such as portals, affiliate websites and directories. Online versions of Yellow Pages are also another way to do well in search. Carrying out these activities will give your business a more holistic look and unify the narration of your brand especially to new visitors.
#4. Effective Digital Marketing Tactics
There are plenty of Effective Digital Marketing tactics. The image as a end of the article gives you an overview.
Eventhough it is from 2014, not lost has changed. Mobile and Video advertising are not yet the top performers than people have expected to be.
But again keep in mind that by 2020, 80% of the buying process will occur without any human interaction (Forrester) and in theory 5g mobile networks will be available before 2020; so digital video and mobile advertising might evolve in -for now- unpredictabel ways.
In Conclusion The relationship between digital marketing and customer loyalty might be far-fetched but take a closer look and you will observe that there is a strong link. Delighting client through engaging content and making them feel a part of the brand is at the heart of digital marketing and client loyalty is the end result after that has been achieved.
Thank you Good Luck, Kwaku and Spiros . About the authors: Both Kwaku Abedi and Spiros Tsaltas are associated with a unique Customer Loyalty Startup : HireLoyalty (www.HireLoyalty.com) which is coming out of stealth mode in the next few months.
As a NED (Non Executive Director) Spiros is also associated with HIREghana (www.HIREgh.com) and can be hired via them.Spiros is also associated with
They welcome all your comments/ remarks/ feedback at [email protected]
© 2017 Kweku Abedi & Spiros Tsaltas and © 2017 HireLoyalty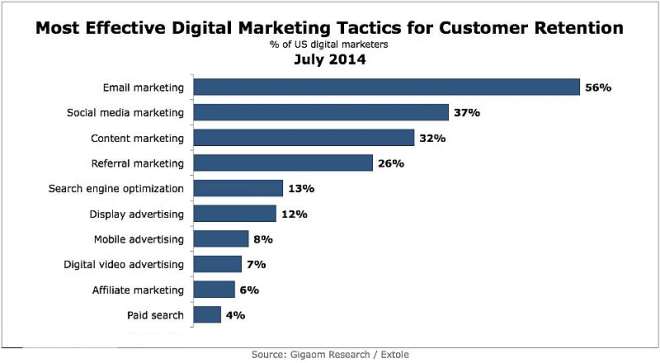 Digital-marketing-tactics