11 January 2017
|
Feature Article
A Good Leader Masters the Art of Communicating Properly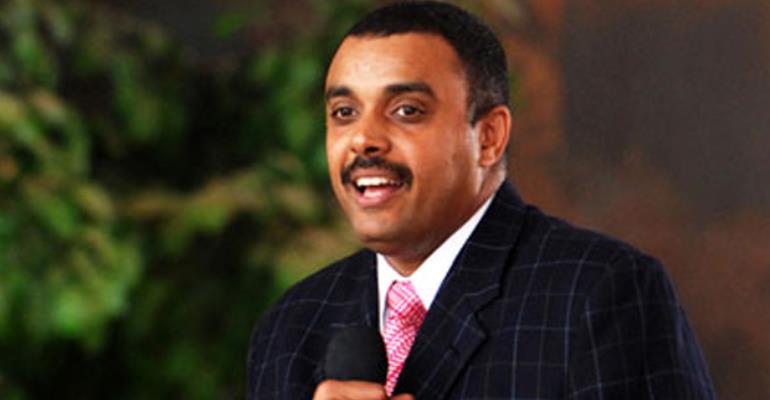 Poor communication will destroy even a good leader. In war, it is important to maintain communication with your superiors. It is also important to maintain very good communication with your colleagues and subordinates.
A good leader knows that war takes place in an atmosphere of confusion, loud noises, poor visibility, misunderstanding and chaos. The war atmosphere is very prone to misunderstandings, offenses and hurts! Unless you communicate properly, you are going to get hurt and offended very soon. Every good leader masters the art of communicating properly.
And they said unto him, From a very far country thy servants are come because of the name of the Lord thy God: for we have heard the fame of him, and all that he did in Egypt;
And all that he did to the two kings of the Amorites, that were beyond Jordan, to Sihon king of Heshbon, and to Og king of Bashan, which was at Ashtaroth.
Wherefore our elders and all the inhabitants of our country spake to us, saying, Take victuals with you for the journey, and go to meet them, and say unto them, We are your servants: therefore now make ye a league with us.
This our bread we took hot for our provision out of our houses on the day we came forth to go unto you; but now, behold, it is dry, and it is mouldy:
And these bottles of wine, which we filled, were new; and, behold, they be rent: and these our garments and our shoes are become old by reason of the very long journey.
And the men took of their victuals, and ASKED NOT COUNSEL AT THE MOUTH OF THE LORD.
-Joshua 9:9-14
The commonest sign of a pastor who will not do well, is someone who does not stay in touch or someone who does not communicate properly. Through communication and dialogue you will understand what is happening and what is not happening. You can clarify things you do not understand and you can ask questions when you need to. War and conflict are full of misunderstanding, miscommunication and confusion.
A good leader is very careful in situations that can lead to hurts and offences.
A good leader knows that he could mistakenly attack and accuse the very person he needs.
A good leader may not be able to avoid situations in which hurts and offenses develop but he fights to maintain communication and to avoid the worst. A good leader does not break communication!
A good leader does not break fellowship.
A good leader does not break lifelong friendships.
A good leader does not break contact with his spiritual family.
A good leader does not break contact with his fellow workers! Not communicating with God means being prayerless.
Not communicating properly with your coequals means you have an independent and separatist spirit. What happens to such a leader?
Such a leader soon becomes isolated. Isolation is a dangerous state to fall into. Isolation and non-communication will kill your ministry. Evil spirits enter the church because of poor communication. Sometimes asking a question and getting a genuine answer will drive away all forms of misunderstanding.
We are to walk in the light as He is in the light and we are to have fellowship with one another.
But if we walk in the light, as he is in the light, we have fellowship one with another, and the blood of Jesus Christ his Son cleanseth us from all sin.
-1 John 1:7
It is not easy to overcome hurts and injuries when they come from your own colleagues. Being hurt is the open door to evil spirits of unforgiveness and bitterness.
A good leader learns the importance of clarifying issues. He learns the importance of not jumping to conclusions too quickly. A good leader knows or learns the importance of not attacking his own friends. You can lose wonderful people due to misunderstanding. You can lose life-long friends because they did not bother to clarify issues. It's time to communicate properly!
Be a leader who communicates properly!
Be a leader who avoids situations in which hurts and offenses develop.
Be a leader who does not break fellowship and lifelong friendships.
Be a leader who does not break contact with his spiritual family and fellow soldiers!
Be a leader who does not break communication!
[email protected]
The Art of Leadership
By Dag Heward-Mills