Battling To Tame Economic Terrorists In Africa: The Nigerian Experience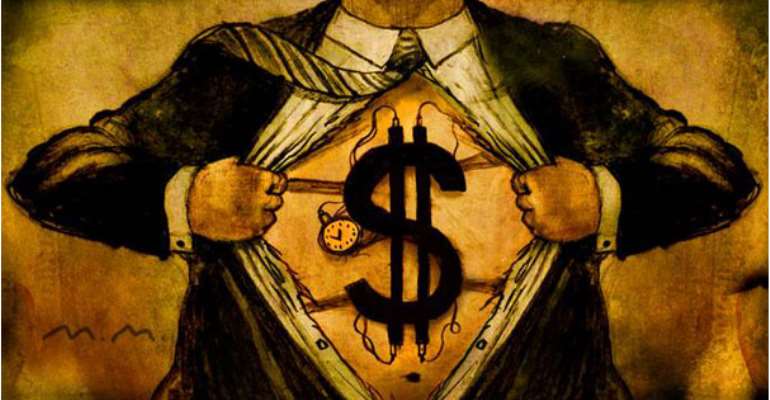 By the beginning of the 14th century the entire continent of Africa was already inhabited by multiples of homogeneous communities and a good number of feudal states comparable to those found in other parts of the world. Some of the established feudal governments include Mali, Bini, Oyo and Bornu empires and the Nri kingdom. There is however concrete evidence of economic interaction within and across Africa, transacted through the Trans-Sahara trade linking various communities in Africa and extending to Western Europe.
According to history, it was majorly facilitated by middlemen, who were mainly Arabians and Indians.
Nevertheless, the sudden breakthrough in sea power enabled Europeans to navigate to Africa and establish direct contact with African society, opening up a new chain of international trade that later led to massive industrialization of the entire Europe. Inadvertently, the benefit of the trade was lopsided as observed by Malachi Positiethwayt (1707-1767). "British trade is a magnificent super structure of American commerce and naval power on an African foundation." This idea though missing in standard history books was also articulated by Walter Rodney (1942-1980) a renowned Guyanese born historian. "Throughout the 17th and 18th centuries, and for the most of the 19th centuries, the exploitation of Africa and African labor continued to be a source for the accumulation of capital to be re-invested in Western Europe."
This obvious and continuous exploitation of Africa built into and disguised as treaties and trade agreements was later described by Rodney as rape since they had no form of African input. It continued for centuries and laid the foundation for what was later described as economic terrorism.
Economic terrorists can be defined as any person or group that has control over the means of production and abuses their power for their own gain while widening the gap between the rich and the poor. Economic terrorism is fast becoming a global phenomenon. All over the world people engage in nefarious, unethical and unprofessional practices that are destructive to national economy. In the surface, we might think that economic terrorists are those who vandalize crude oil pipelines engage in open streets gun attacks, cybercrime and the like. They are not. Economic terrorists are top notch business executives, owners of conglomerates, large facilities including tank farms and tanker fleets, who originated the unthinkable act of fuel importation into our oil rich nation, freely and simultaneously organized in such a way to sustain fraudulent subsidy payments and yet divert same products across the boarders for mindless gain. Unlike the other group they are not hiding away in the creeks or sambizer forest. They are in the most succulent offices in Victoria Island. They are around the corridors of power. Former President Jonathan knew them, nickname them 'Cabals' but lacked the will-power to tame them.
They also include the present investors in the power sector, dramatizing world most corrupt privatization exercise in history. The process was marred by flaws, unethical approach and outright violation of standard procurement procedure. Most of the buyers are either people in government or their allies. Time has proved that they lack the technical competence to deliver on government promise to light-up Nigeria. With them Nigeria will remain in darkness for many years to come.
They include those keeping over #23billion in foreign exchange in Nigerian banks as recently revealed by the CBN governor in the most critical moment in our history, when our development is hampered by the dearth of foreign exchange. They also include the beneficiaries of tax waiver, whose conscienceless connivance with government officials constantly impoverish the ordinary Nigerian. Some of them are now using our money to buy up national assets and are ironically rated African richest, emerging from the same economy that is about to fail. Experts say Nigeria lost over #797.8 billion between 2011 and 2013 due to unreasonable tax waivers and exemption.
The present administration led by Muhammadu Buhari must learn from the past and make sure he does not bow to their pressure or treat them with kid gloves. He has done well in the first place by defying their threat and removing the so called subsidy against their wish.
Much as that is commendable, to leave a legacy in the history of Africa, he should be bold to cancel the privatization deal of PHCN and conduct a proper privatization program that involves multinational companies with the technical capacity to power Nigeria (see the example of GSM). In addition he should not only rebuke the few Nigerians who are hiding over #23 billion in foreign exchange in Nigerian banks. He should question their source and convert it to Naira. He should insist on a fiscal policy that outlaws local payment in foreign currency. That way we will have surplus FOREX to carry out the business of importation while fashioning out ways of improving local manufacturing to earn more FOREX.
He should recover from all companies all tax revenue that has been waved. To be fair enough he can insist in recovering at least one half. If all this happen, then as a nation we will begin the journey of development rather than the cheap talk we have engaged in for many years.
Udeh writes from Port-Harcourt, Rivers State Nigeria.