Reverend De-Graft Obiri Moves On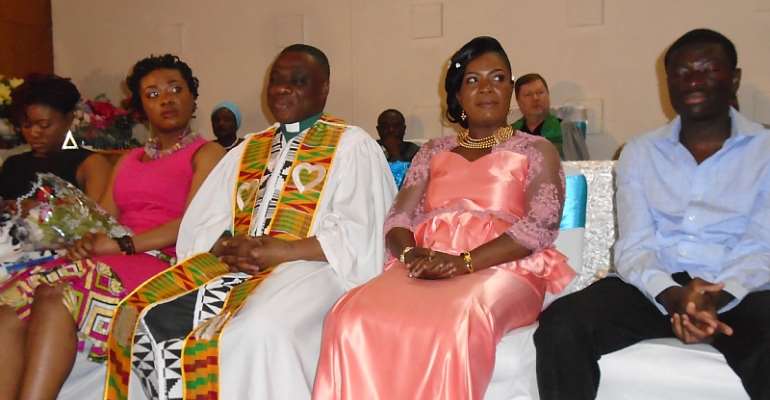 It was his last preaching service for the Ghana Calvary Methodist United Church in Toronto-Canada as a minister in charge of that church.
But that was not his last preaching service for the Methodist Church Ghana which appointed him to serve and complete five year ministerial term in Canada.
Very Reverend De-Graft Semie Obiri fared well during his five years' service to the church and so was given a nice farewell service as he returns to Ghana to be appointed in a different capacity.
The church auditorium was packed to capacity as the atmosphere was full of emotions from friends, church members, well-wishers, representatives from various Ghanaian community associations and the general public.
A lot of praises were showered on him as well as presents which according to a representative of the Ghanaian Consul general in Toronto Mr. John Bosco Kpebasani, were in appreciation of his exemplary leadership which benefited the church and the Ghanaian community in Canada and U.S.A.
The Very Reverend De-Graft Semie Obiri has been a Methodist minister for twenty six years and was transferred to serve the Ghana Calvary Methodist United church in Toronto after a successful five year term of his predecessor Very Reverend Peter Yaw Acheampong.
As part of his contributions to support the life of the society, Very Reverend De-Graft Obiri wrote a book titled, "the Methodist Church Ghana, Her holistic contributions to the nation and some missions in the diaspora.
The book was to document the life and contributions of the church and raise some funds to support the Manse to be built.
During his tenure, the formation of organizations such as Guild through initiatives of his wife Mrs. Mary Queenship Obiri and other leaders of the church inaugurated the boys and girls brigade.
As a minister of God, he appointed a great number of the youth as leaders and as a result can boast of some of the young in the church in North American Mission both in Canada and America.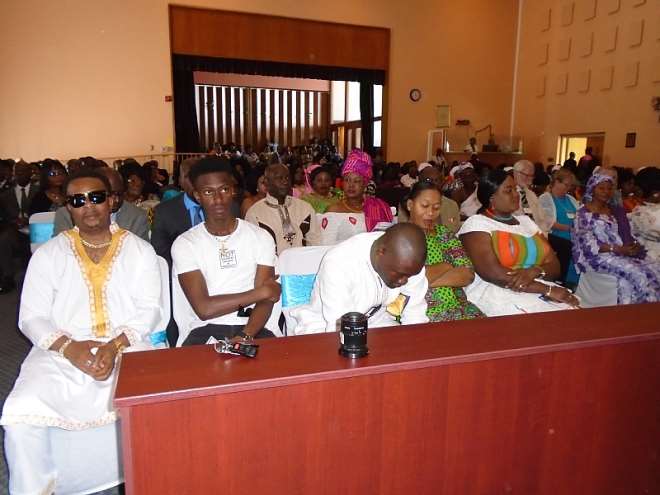 Reverend Obiri and his family.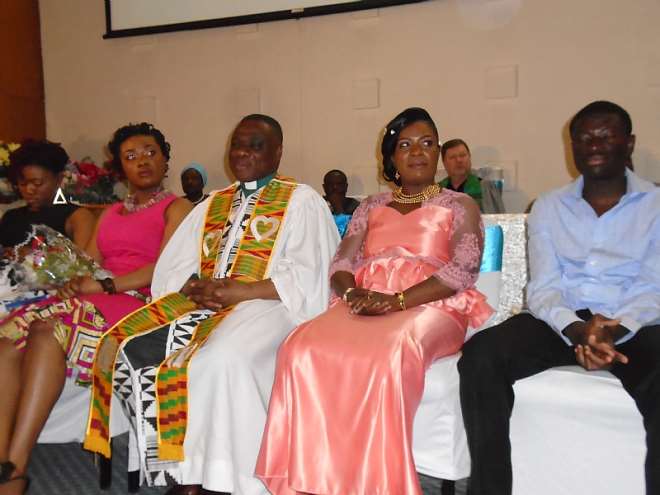 The Church Choir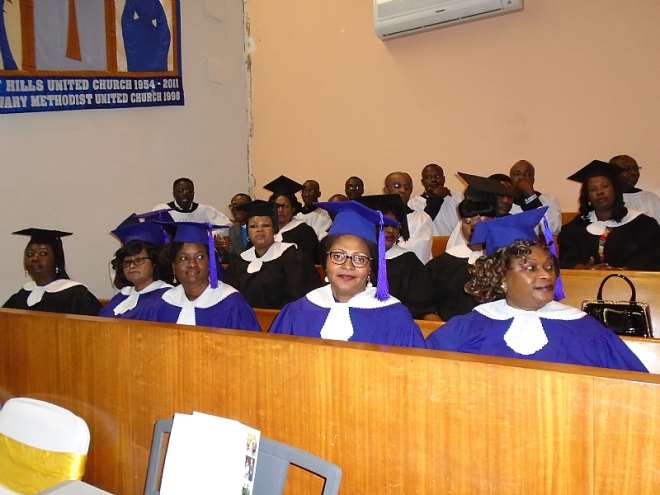 Well wishers and congregants
Members from sister churches.