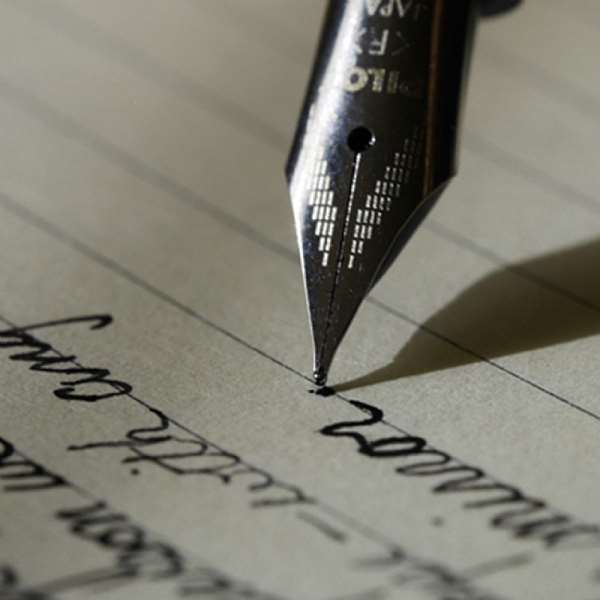 The health care team is a group of health care providers who work together for the benefit of the patient and is composed of Doctors, nurses, pharmacists, lab technicians, cleaners etc. The Centre of the team is the patient and his family. Among all these players, each individual's role is critical towards achieving the goals of healthcare service. The team leader of the healthcare team is the Medical Doctor or Physician in other terms. However, this is a team that is marred with a lot of frictions emanating from ill distribution of privileges as the bourgeoisie of the team at times turns a blind eye to challenges faced by team members and goes on to enhance it 's influence within the oligarchy of team structure forgetting the plight of the group it is leading. In as much as these team members may not be equal there is need for policy modification to allow individuals at the bottom of the class to rise up the hierarchy and provide leadership in many positions that may deem fit for their qualification.
It has been noted that without a symbiotic relationship within our system there emanates a lot of conditions that can make us sick, hence, a functionalist approach is needed to harmonise the performance of the healthcare team. Recently, discussion about health care has reached a fever pitch, between changes in policy, adjustments to scope of practice and a multitude of other medical issues. As health care providers, it is our duty to provide the highest level of medical care to all patients to safeguard their health. We are the catalysts for change and we need to recognize practices and beliefs that are potentially harmful to those we've vowed to protect.
Some argue nurses and physicians are equally qualified and should be allowed to practice within the same capacity. That is unequivocally false. Rather than draw battle lines between the two disciplines, we should harness the differences and find a way to work cooperatively in the best interest of patients. The physician-led care team approach to medicine is the most logical and safe choice. However, this does not mean neglecting the achievements of nurses and other health care team members from rising within the hierarchy. We say this because most Nurses are either converting to become Medical Doctors in order to get the piece of cake at the tip of leadership hierarchy at the expense of their immeasurable contribution to the healthcare team. In addition, Nurses are also converting or majoring to human resource management, accounts, economics e.t.c. Other healthcare care professionals like pharmacist, clinical officers, lab technicians, and physiotherapist have also joined the trend in order to attain the highest privileged benefits of being a Medical Doctor as way of running away from the 'tail' of least motivated members of the health care team.
Elmassian,K. 2016 observes that arguments about the appropriateness and benefits of the physician-led care model occur daily in the specialty of anesthesiology. Nurse anesthetists would like to practice anesthesia care without the guidance and supervision of a physician anesthesiologist, citing comparable education and training to that of medical or osteopathic doctors.
Nevertheless, there is no substitute for the rigorous and thorough education of medical school. After four years of undergraduate training, physician anesthesiologists complete four years of medical school and four years of post-doctoral internship and residency. Many nurses only have two to three years of post-graduate training. Physician anesthesiologists have 10,000 to 14,000 hours of clinical training, compared to the 1,000 to 2,500 hours completed by nurse anesthetists. (Elmassian,K. 2016)
The education and training of nurse anesthetists and physician anesthesiologists are not comparable.. Physician anesthesiologists evaluate and supervise the medical care of patients before, during and after surgery. While nurses provide routine support, physicians' advanced training can make the difference between life and death when critical medical decisions need to be made and seconds count to ensure optimal patient outcomes.
The fact remains: There are substantive differences between physician and non-physician members of an Anesthesia Care Team. These differences have a direct impact on the safety of the patient.
We've heard countless stories from our physician anesthesiologist colleagues illustrating the moments where advanced training made a critical difference. Many diagnose underlying and seemingly unrelated health conditions during pre-surgical screenings that, left undetected, would have proved fatal to the patient during their scheduled procedure. Likewise, routine procedures can become decidedly complex, and emergency intervention beyond the scope of non-physician experience and training is imperative to save the life of the patient.
Nonetheless, non-physician health care professionals play an important role on the care team. When their skills are combined with appropriate physician supervision, patients can receive the safest, highest-quality care available. After all, we can't forget why we've dedicated our lives to health care: to keep our patients as safe as possible. Providing care below the gold standard is irresponsible and, frankly, unacceptable.
If you are to allow us to explain further, health care is being overrun. Government induced regulation and documentation are creating mental gridlock. The dictates of our forms and procedures are tying up those with the physical and intellectual know how to care for patients.
For instance, Why can't you get an appointment with your doctor? Why are diagnoses being missed? Why is the quality of health care declining rapidly? Stop querying big data and start looking at the hunched backs and sore shoulders of the people who are inputting that data.
We are turning our physicians, nurses and healthcare team members into scribes, field workers, and secretaries. Those who create the most value,who took the most time and money to train, are being overloaded with menial and level inappropriate tasks. This is because it has now become common after attainment of specialised training some healthcare members may be subjected to practice at a lower level without any promotion because positions are frozen or do not exist at all.
As in the case of Nurses, they are too afraid to speak up in their organizations and be vocal. They are busy asking themselves questions like; is it really worth staying in a job that beats us up, burns us out, and ruins our health? As healthcare team members at the 'tail' of motivation cower in the corner all the time, we might as well dig ourselves a shallow grave and tip over in it right now, next to Florence or founder of our profession. Nurses do remember that apathy and fear are as good as death, and in the case of health care, might just be the equivalent thereof. Consequently, when Nurses speak about better pay it does not mean they are claiming to be better than everyone but they represent a fraction of women designed jobs that receives meagre monetary motivation. Physicians parting away with better pay also represent the masochism that male dominated jobs have continued to receive highly remunerated motivation.
To sum up, the health care team is not just losing out its' members through economic migration but there is profession migration too. The union members and councils needs to step up their efforts of uplifting their professionals unlike concentrating on collecting had earned subscription they collect from them. There is need to regulate standards in all circles that are misplacing the level of contribution for our professionals in all angles or else other advancing professionals will sniff at our lagging. Physicians need also to attract 'respect' to their tag unlike advancing fear tremors in the people they are designed to lead. Viva health care team members and remember the patient is the reason we exist.
By Jones H Munang'andu
Motivational Speaker and Health Practictioner
Lecturer Lusaka Institute of Applied Sciences (LIAS)
Skype; jones.muna
Mobile; +260966565670- whatsapp; 0979362526