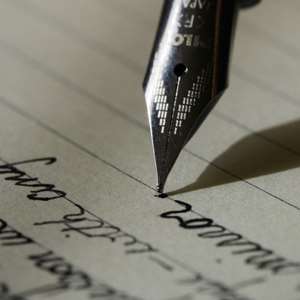 NOW CUDJOE THIS IS HOW THE WEST RESPECTFULLY TREATS LEADERS WHO ARE ITS ENEMIES
Journalist Michelle Jesse writes: "And in addition to multi-billion dollar deals, there was another highly disturbing form of dhimmitude on display during the Iranian leader's visit to Italy. In fact, in terms of symbolism, in some ways this is even more disturbing. It's disgusting…
"Italy covered up marble statutes of nude Roman goddesses in order to spare the blushes of the visiting president of Iran. Much was at stake and Rome was anxious not to offend the sensibilities of Hassan Rouhani…The act of self-censorship took place at the Capitoline Museum, one of Rome's richest repositories of classical art, which the president visited with Matteo Renzi, the Prime Minister….
"The offending statues lines a corridor along which the delegation passed before holding a press conference. The president's aides were also reportedly anxious that he not be photographed too close to a giant bronze statue of the Roman emperor Marcus Aurelius on horseback. The Iranians objected to what one Italian newspaper delicately described as 'the attributes' or genitalia of the huge horse…
"At the function, wine was not served—again in deference to Iranian sensibilities. 'Italy bowing down to the Iranians like this is embarrassing'…'Is Italy reduced to this?'…The level of cultural subjection by Renzi and the Left has surpassed the limits of decency…''Respect for others' cultures should not mean denying our own. This is not respect, it's submission…"
KWAME NKRUMAH AND HASSAN ROUHANI
The great Osagyefo Dr. Kwame Nkrumah received similar diplomatic and respect from the Kennedy administration, with President Kennedy reportedly refusing Nkrumah's request to manage an umbrella over his head when he paid an official visit to the United States. President Kennedy, it was reported, held the said umbrella over his guest's head in spite of numerous objections from the security detail handling President Kennedy's and his guest's protection and safety. It was the same President Kennedy under whose dispensation Nkrumah obtained funding for the building of the Akosombo Dam's hydroelectric project, which has sustained Ghana to date.
SCOTTISH REV. APOLOGIZES TO MAHAMA OVER MSPs GAY PROTEST
We wrote this essay before sighting Rev. David Robertson's apology to President Mahama and decided to say a word or two about it. Rev. Robertson, Moderator of the Free Church of Scotland, essentially said the behavior of the minority Scottish MPs amounted to, in his own words, "rudeness and discourtesy." In our opinion, however, it would have been more diplomatically appropriate if this apology had originated with the Scottish government itself or with the leader of the minority Scottish MPs.
It is important nonetheless to also note that Rev. Robertson's characterization of the MPs' actions as "rude, childish hypocritical and indeed came with more than an alarming tinge of racism" is in order. Here, too, much as in the Italian deferential treatment of the Iranian leader, we find Tory politician Ruth Davidson and her colleagues being deferentially more accommodating and welcoming of the Chinese leader whose country "only this year banned images of homosexual couples in the Chinese media," than of an African leader such as the Ghanaian president, Mr. John Dramani Mahama.
Evidently, then, the West has one set of diplomatic standards for its members running from Canada to Australia to Europe, another for Asia and South America, and an entirely different one for Africa. We wish Cudjoe had known this. Yet it seems that Cudjoe has toned down a little bit after NDC hawks and vultures heavily descended upon him like a worm-infested bitchy she-goat and after the Mahama administration agreed to privatize Electricity Corporation of Ghana (ECG). Cudjoe needs to decolonize his mind, get rid of his Eurocentric blinkers, and then try on pairs of Afrocentric spectacles for change.
After all is said and done, let us hope another formal apology comes from the Scottish government and Tory politician Ruth Davidson. Diplomacy works better this way.
FINAL THOUGHTS
"You see, in this country, we are taking things for granted," noted the congenitally lying historical revisionist and Baptist pastor Prof. Mike Ocquaye, again a proverbial serial liar. "In fact, we've become a laughing stock. It's being said abroad, the whole of England." This statement boldly captures our sentiments.
However, no amount of diplomatic due diligence carried out by Victor Smith could have reliably predicted and forestalled the alleged ill-treatment and heckling of President Mahama, as in the Iraqi broadcast journalist Muntader al-Zaidi throwing his shows at George W. Bush and screaming "This is a gift from the Iraqis; this is the farewell kiss, you dog," Republican Joe Wilson interrupting Barack Obama's speech by screaming "You lie!" at him [the president], or Putin sarcastically, dismissively, or snidely telling George Bush to the face "We [Russians] certainly would not want to have the same kind of democracy as they have in Iraq, I will tell you quite honestly."
We can only hope that Cudjoe and K.B. Asante are aware that diplomacy is not an exact science.
CONCLUSION
President Mahama's and his entourage's queer gallery-sitting arrangement is not any different from the ignominious backdoor treatment which White America meted out to African-American butler, Eugene Allen, in the historical drama movie, "The Butler," featuring Oprah Winfrey and other high-profile cast from Forest Whitaker, Cuba Gooding, Jr., Jane Fonda, Lenny Kravitz to Robin Williams. We may also have to recall that Cuba Gooding, Jr. featured in the HBO movie "Something the Lord Has Made," a film about the world-famous African-American scientist Vivien Thomas, a man who accomplished so much for the world without going beyond high school.
The so-called Baby Blue Syndrome or the Tetralogy of Fallot is associated with Thomas (see also the PBS documentary "Partners of the Heart"). See Katie McCabe's "Washingtonian" "Something the Lord Has Made: The Vivien Thomas Story. Thomas served drinks at conferences honoring White-American scientist Dr. Alfred Blalock, a world-leading scientist Thomas trained in part and projected onto the world stage. The Scotts treated President Mahama and his entourage similarly. Yet racism has its diabolical version in Ghana and across Africa: Ethnocentrism!
We shall return…
References
Steven Lee Myers & Alissa J. Rubin. "Iraqi Journalist Hurls Shoes at Bush and Denounces Him on TV as a 'Dog.'" The New York Times. December 14, 2008.
Ghanaweb. "Punish Victor Smith For Mahama's Woes In Scotland—IMANI." March 19, 2016.
Ghanaweb. "Some Ghanaian Ambassadors Don't Know Their Job—K.B. Asante."March 21, 2016.
Henrietta Davis. "Emancipate Yourself From Mental Slavery: The Origin And Meaning Behind Bob Marley's Redemption Song." Henrietta Vinton Davis' Weblog.
Ghanaweb. "MPs 'Misbehaviour' At SOTN Address Normal—Inusah Fuseini."February 27, 2016.
Ghanaweb. "SONA: Blame Mahama For MPs' 'Childish Behavior." February 28, 2016.
Carter G. Woodson. "The Mis-Education Of The Negro. "
Ghanaweb. "Eva Lokko Angry Over "Shabby" Mahama Treatment In Scotland." March 19, 2016.