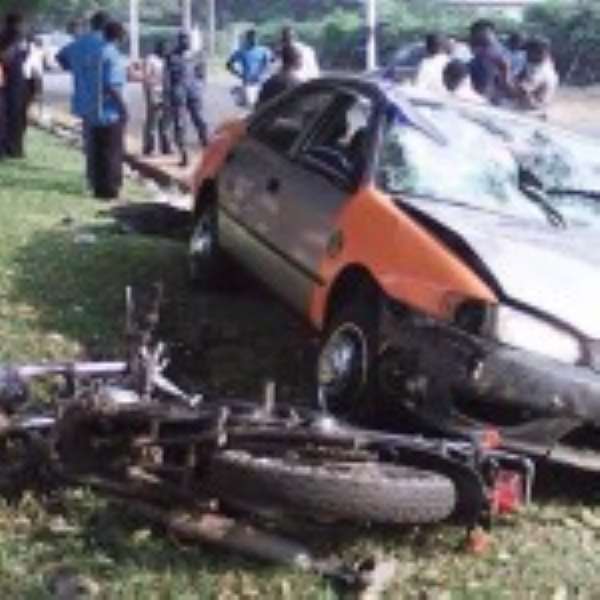 The bravery of a taxi driver on Saturday morning led to the arrest of two armed robbers who were escaping from a robbery scene.
The robbers were said to have attacked their victim, a lady around the Lands Commission area of Cantonments in Accra and shot her.
The Good Samaritan taxi driver managed to knock down the robbers' motorbike as they tried to get away and they ended up in a gutter with broken legs but still shooting from their seated position.

Taxi Driver Knocks Robbers1
An eyewitness said it took a military man, driving by, to jump out of his car with a gun to stop the robbers.
The entire incident was said to have happened at the prime residential area around 8am on Saturday.
The lady who was said to have survived but sustained leg wounds was recovering at the 37 Military Hospital.
The police later arrived at the scene to arrest the suspects.