Doctors' Strike: Cost of hiring Cuban doctors higher than paying doctors - Minority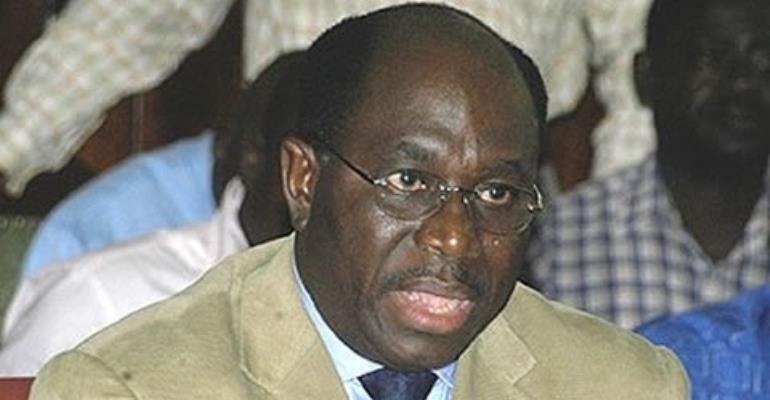 The Minority in Parliament have raised concerns about the cost of hiring foreign doctors including Cuban doctors in the wake of doctors' strike.
Government has announced that it will fall on 177 Cuban doctors as part of its emergency plans to reduce the pressure on the public health facilities.
But addressing a news conference today in Accra, the Minority pointed out that the cost of hiring foreign doctors may be higher than meeting the Ghana Medical Association's demands.
Speaking to Joy news, the Minority's spokesperson on Health, Dr. Richard Anane said it will be better to solve the problems with the striking doctors than resorting to external help.
"Instead of resorting to bring people on whom we will spend more and whose efficacy will not be as what we have from our people, it is better for us to find ways and means of solving the problem and move ahead".
Meanwhile, the striking doctors have flouted a 48-hour ultimatum given by the Health Minister for them to return to work.
While some have returned to work members of the GMA in the Ashanti and Volta Regions are backing the rest of their counterparts in Accra to remain on strike until codified conditions of service are provided them.
After a meeting with the various heads in the regions, the Ashanti Regional GMA has resolved to "fully support our National Executives in our struggle for a coded, signed and sealed conditions of service document for its members and are firmly committed to the GMA road map".
The Division in the Volta Region also in a statement said "the division is solidly behind and in total support of the ongoing industrial action set in motion by the General Assembly of the GMA and is fully committed to comply with the roadmap to the letter".
Below are copies of statements released by both divisions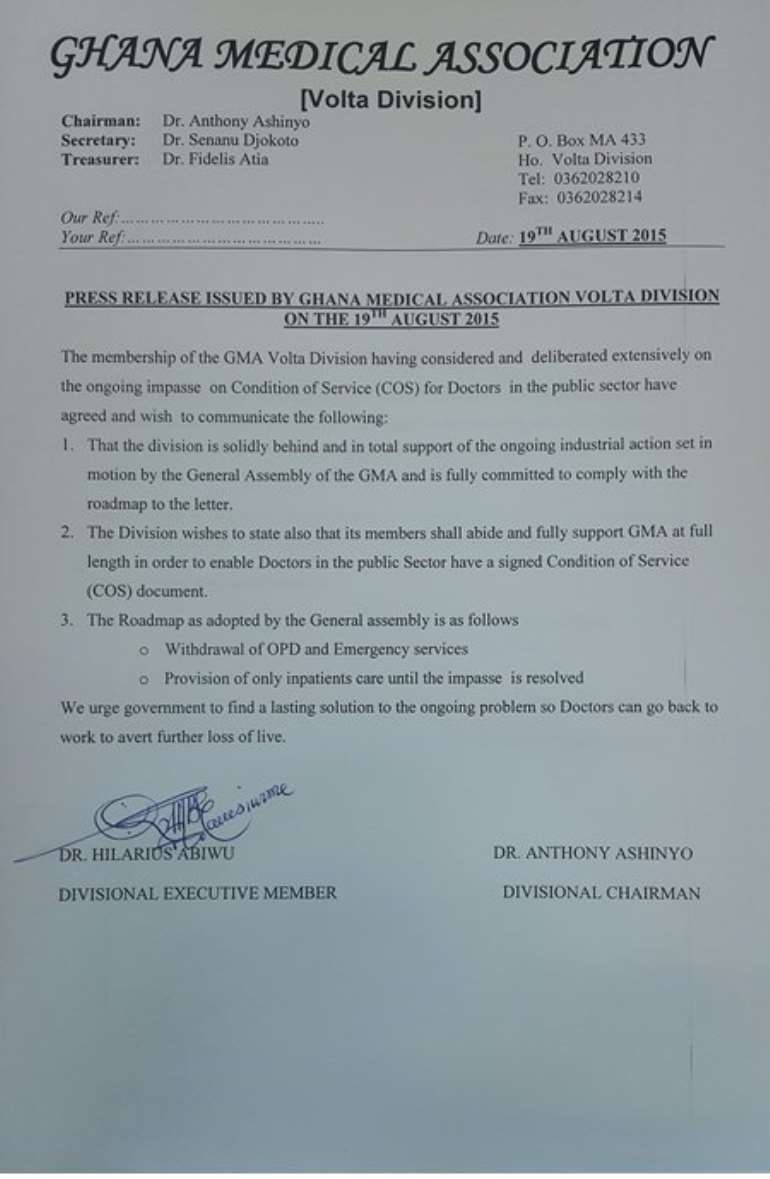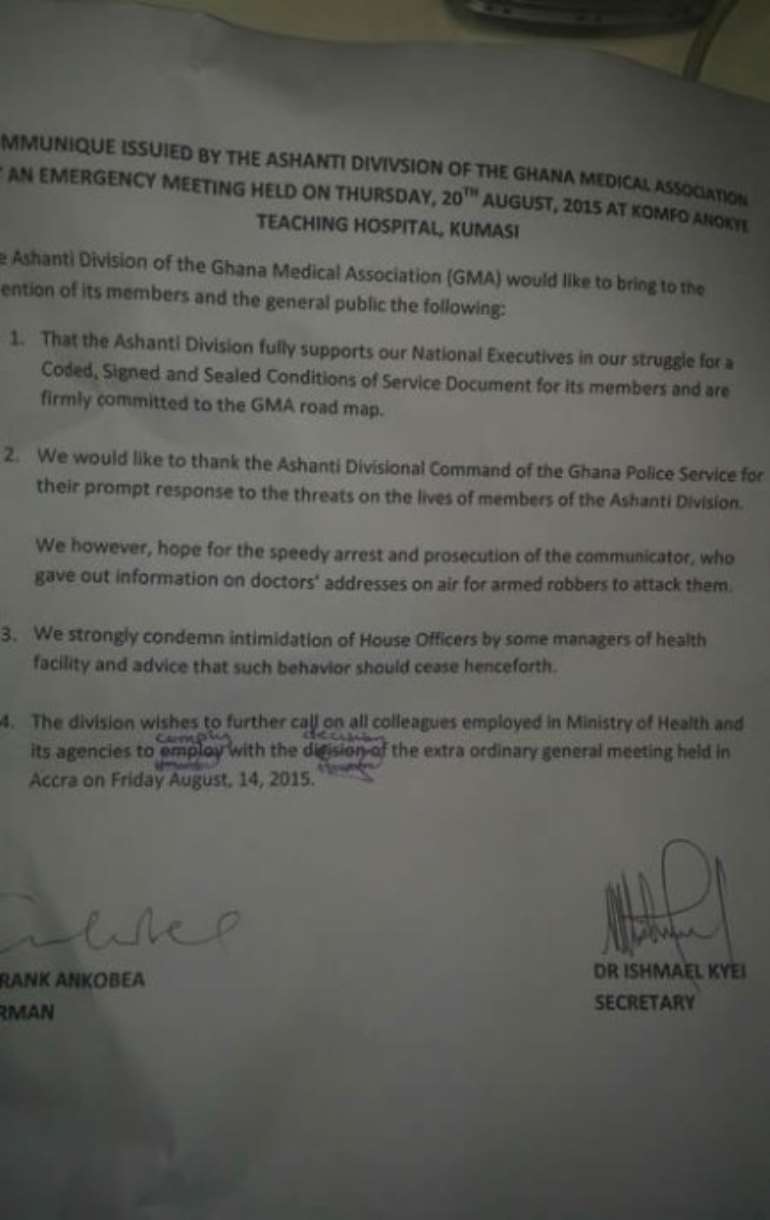 Story by Ghana | Myjoyonline.com | Naa Sakwaba Akwa | [email protected]