Npp Uk Mourns Adams Mahama ,upper East Regional Chairman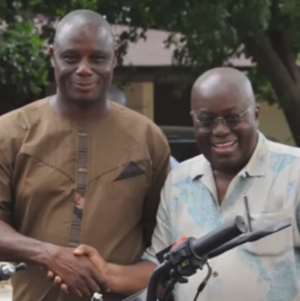 NPP UK is deeply shocked to learn of the tragic and untimely death of our brother, friend and true Patriot, Mr Adams Mahama, the Upper East Regional Chairman of our party.
Mr Adams Mahama was attacked by cowardly assailants who poured acid on him. Chairman Adams we learn was rushed to hospital where he died.
NPP UK Branch would first and foremost, wish to extend our most profound sympathies to the wife and children of the late Mr Adam. Our thoughts and prayers are with them at this most difficult time. We would also wish to extend our sympathies to the executives and members of the Upper East Regional Branch of our Party, and assure them of our solid support for them at this grave moment.
The NPP is a law abiding party and we will seek to champion the rule of law at all times. We take this opportunity to appeal for calm and restraint. This is a time for all party members to stand up and be counted, unite and work hard to ensure that Chairman Adams sacrifices will not be in vain. We call on all members of the Branch in the Upper East, and nationally, to refrain from prejudging this unfortunate incident, but rather, to leave the matter to the Police and Security Agencies to do their work. We trust and pray that the culprits would be promptly apprehended and brought to face the full rigours of the law.
In all of this, let the NPP, that our dear brother Mr Adams Mahama loved so much, gather itself together and rise from where he left off, to ensure we hold high the values of our Party, values for which he lived and died.
May Allah keep our brother's soul, and may he rest in perfect peace.
Michael Ansah
Chairman
For and on behalf of NPP UK