NPP chair condemns acid attack; urges calm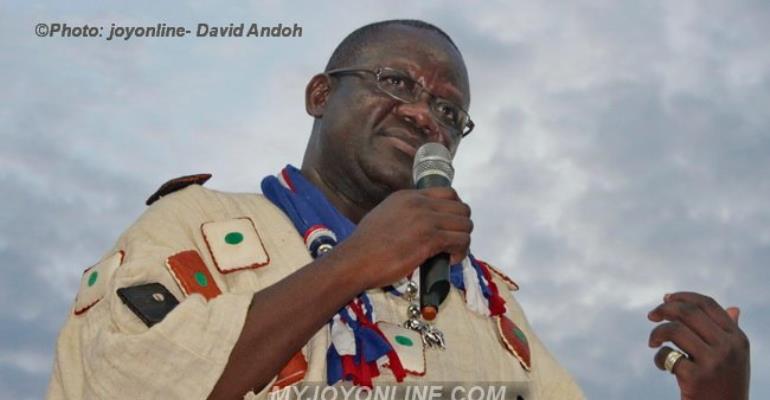 The New Patriotic Party chairman Afoko, is urging calm after violent attacks greeted the murder of the Upper East regional chairman of the party, Adams Mahama.
In a statement, Paul Afoko, unconditionally condemned the acid attack on the Upper East chairman and assured party members that the police will get to the bottom of the matter.
Mahama met his untimely death Thursday after an acid attack the night before.
It is not clear yet the motive for the attack even though party members have made quick reference to last week's controversy between the late chairman on one side and the national party chairman, Paul Afoko and General Secretary Kwabena Agyepong on the other.
The controversy led to the scuttling of a meeting between the two national executives and regional party executives.
Afoko and Agyepong later lodged an assault complaint with the Upper East police against some of the party youth.
The party then began an investigation into the controversy but even before the dust will settle on that controversy the party is hit with the acid attack which has led to the death of the Upper East chair.
The attack triggered a number of reprisals with the Upper East vice chair of the party said to have sustained machete wounds and is recuperating at the hospital. His car has also been vandalised.
A brother of the National chair of the party who is said to be one of two suspects in the acid attack has since been arrested.
In a statement, Paul Afoko said: "I am saddened by the death of the Upper East Regional Chairman of the NPP, Adams Mahama this morning. Such a loss, at a time when the party was building bridges of unity is disheartening. It is a very big blow to both his family and the party. Irrespective of whatever differences some may have had with him, Adams was a stalwart in the party in the region. Indeed, these are sad moments for us all."
"I have championed a cause of unity in the party; consistently, I have urged party faithful to avoid divisions. Discernibly who stands to gain from such divisions, tragedies and tensions?
"The barbaric manner in which Adams Mahama, was attacked, resulting in his death is abhorrent; I absolutely condemn it and wholeheartedly endorse police investigations into the matter. Whoever was responsible must be made to face the full rigours of the law," he said.
"I, hereby, express deep and sincere condolences to the family of Adams Mahama and urge all party members to remain calm as the police gets to the bottom of the matter. May Adams Mahama's soul rest in Peace! he said.