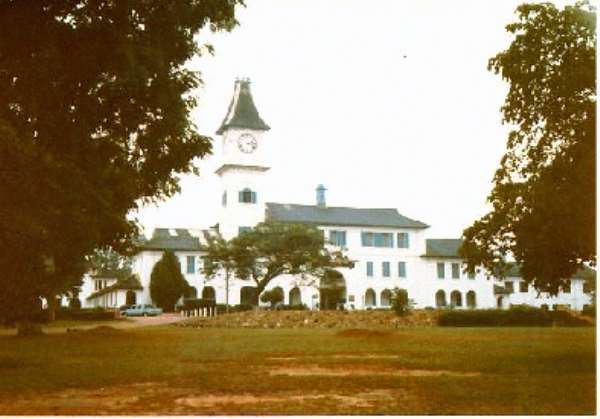 Achimota Basic School, one of the leading first-cycle institutions in the country is gradually being turned into a market centre as the wives of most of the teachers have turned their various government bungalows, allocated to them by the school, into markets and shopping malls, where they sell all sorts of goods and food to students at exorbitant prices.
Investigations at the school has revealed that most of the teachers in the school have constructed kiosk and containers in front of their bungalows where they sell food and other provisions, at high costs to students making them not to patronize dining hall food.
What is even more shocking is that most of the teachers have turned the plot of land around their government bungalows into farms, growing all kinds of crops, ranging from maize to pepper and tomatoes, although these are against the rules of the school. According to the staff, another problem confronting the school is that of illegal classes being organised by a number of teachers, a situation prescribed by the Ghana Education Service, at the bungalows for students where they charge exorbitant fees.
It is alleged that a number of the teachers who organise extra classes refuse to complete all topics during normal sections in the classroom, thereby making the children to attend classes in their bungalows, where they charged heavily. It was further learnt that certain teachers were making unauthorized admissions, without the knowledge of the headmistress of the school or the school administration. And according to the headmistress, these teachers collect huge sums of money from parents and look for admission in the school, for them.
Another problem is the indiscipline in the school. Investigations established that discipline in the school has gone so low that the present headmistress is doing everything humanly possible to reverse the trend.