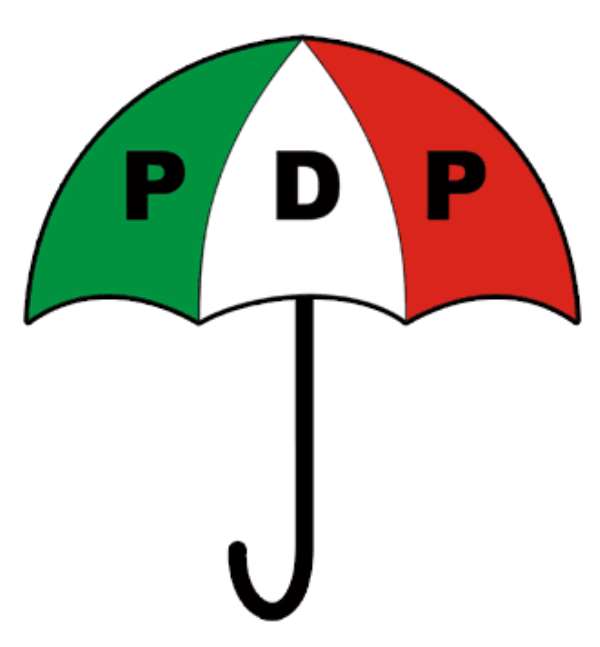 Before the last Presidential election in Nigeria which finally saw the All Progressives Congress as the new government and custodian of the nation's constitution, Nigerians had clamoured for change. It wasn't that they wanted change from a southern President to a northern President. Nor did they want change from the university campus to the military barracks. They did not want change for the fun of it.
Nigerians wanted change because for 16 uneasy years, the ruling PDP had tried, somewhat unsuccessfully, to ferry them, without a reliable rudder, across the turbulent waters of democratic evolution. They wanted change because within the PDP there had systematically grown out of proportion an internal conflict which was consuming all the energy of the party and its agents, making it possible for government to criminally neglect the welfare of the people who voted it into power. They wanted change from a political class which had become increasingly more interested in its own self-aggrandisement and that of its cronies; a political class which had amassed untold wealth while the majority of Nigerians were dying of hunger.
Nigerians needed change. And the incoming President, Mr. Muhammadu Buhari, assured them during his Acceptance Speech that change had come.
Now that change is on its way, what areas of their social existence would the masses of Nigerian voters possibly expect the Buhari Administration to deal with expeditiously? The list is definitely tall. But naturally, no one would expect government to deal boisterously with all of them during its life span. Building up a democratic nation takes time. It is a continuous process and one government continues from where its predecessor stopped.
The out-going government has put a few things in line. It has brought back train services into the system. It has built more federal universities in the Northern States. It has built Almajiri schools. It has improved the airports. It has made a reasonable improvement in the energy supply sector. It has signed the freedom of information bill into law, making it possible for Nigerians to investigate public office holders and to hold them to account. But above all, it has laid the foundation for the nation's stride towards true democracy by putting in place the dynamics for hitch-free elections in the country and by demonstrating that politics in Nigeria should not be a do-or-die affair.
In the next 6 weeks or so, the new government would have been sworn in. It is important that this new government starts the change it promised the people, the change that will have a multiple proactive influence on them, by enacting and enforcing laws which will make employers pay their workers on time.
I have repeatedly said it that if any government in Nigeria sincerely wants to fight corruption, that is where to start from. Government will not go far in its war against corruption if it starts by hounding the rich and mighty who are daily milking the national coffers dry or dumping the money the country needs for its development in foreign banks. You know why? Because unless there is a moral base on the ground which will not support theft by those in authority, any presumed war against corruption will simply not work.
Put it this way.
When the head of a family is not sure when his salary would be paid, or if indeed it would be paid at-all, he becomes anxious about whether or not his family would ever eat the next meal. Then he is tempted to get some money, by hook or crook, to put some sort of food on the breakfast table for his family. When that happens, the sanctity of the land is desecrated. This man will not have the moral courage to speak up if his boss is stealing millions of pounds from the national treasury. That is because he is in same boat as his master!
So, for the new government to fortify any determination to fight corruption and succeed, it must encourage the national assembly to pass laws which will enforce employers to pay workers much the same way as they are paid in the developed countries. By 12 midnight preceding the worker's pay day, his salary is in his bank account. There should simply be no issues of salary arrears. Employers who default know the consequences because government will hold them responsible as the ones antagonising it in the war against corruption.
It is no coincidence.
In recent times, political associations in Nigeria have been accused of not embodying ideologies that reflect their positions in matters of national interest. That may well be true. Indeed, it is one thing to identify a problem, and quite another to decide how to get about solving or resolving the problem. Like most of the other 24 registered parties in the country, the name 'All Progressives Congress' does not in any way give a clue to the ideology of the party. So, it may become necessary for Nigerians to rely more on the APC manifesto to assess its performance now that freedom of information law is in place. All members of the APC need to work hand-in-gloves with their leaders in order to achieve success and move the country forward in its match towards true democracy.
Going through the APC manifesto leaves us with no doubt. These are tall orders by any stretch of the imagination. As a political party, APC will find it imperative to adopt an ideology that will enable it prosecute its ambitious manifesto. Unfortunately, apart from its plans for youths and sports, the party did not seem to have made any provision for child abuse in its manifesto.
The new government must look into the prevailing conditions of child abuse which make it necessary for parents to send their young children and wards out into the streets to hawk. All over Nigeria, in every village, every town and every city, children as young as eight years old are daily on the streets hawking commodities that range from akara, moi-moi, groundnuts, banana and pure water to fried fish, fried plantain, soft drinks and so on. They are sent out there to sell these things because of the financial situation in their families. Their efforts out on the streets most times help put food on the breakfast table for their families.
These children are often exposed to untold hardships and dangers that include raping, motor accidents and stray bullets, as we now know from the case of Sarah Ibikunle, the 15-year old girl who was out there hawking fried fish and got in the way of the bullets of armed robbers who were robbing a bank in Lekki on the day President Jonathan was campaigning in Lagos.
Child labour is a crime that is recognised all over the world. But in Nigeria, the crime has often been taken for granted. The Buhari-led government should not take child labour for granted. It is a crime to do so. In fact, the new government should see to it that the rights of the Nigerian child are fully protected. With all the economic potentials in the country, Nigerian children certainly deserve a better life-style than the raw deal their mentors are offering them at the moment. This is obviously one of the very fundamental changes Nigerians are looking forward to experiencing in the new dispensation.
To be able to live up to the expectations of the masses who overwhelmingly voted it into power, the APC will need to overhaul its make-up, its ideology and its focus as the political party in control. We know that this is an internal matter the party hierarchy can handle with dexterity.
Before we forget, however, it will be pertinent to acknowledge that government alone should not be expected to get all its promises fulfilled in one life span. For the party to succeed in leaving a worthwhile legacy for the citizens, it is important that every Nigerian directly participates in the process of nation building, by what he or she says or does. It is also important that from time to time, the APC finds it necessary to conduct a mini national referendum – to monitor and reflect on the pulse of the masses so that it can keep track with their needs and aspirations.
Now that the Presidential election in Nigeria is over and a new President has emerged, many Nigerians are looking up to their future with eagerness.
But one more observation!
It is in their nature. In their anxiety for a brighter economic future, so many politicians are now crossing carpet to the APC, the party that would be in charge in the near future.
These flexible politicians should not forget that it is a responsible opposition that makes a government work to the satisfaction of those who voted it into power. It is a responsible opposition that makes politics mean well. For any government to succeed, it will need a responsible opposition to criticise it. If every politician begins to run away from his or her original party because it failed to clinch the Presidential ticket, from where will the Buhari-led government get a responsible opposition party that will meaningfully criticise it and make it focus on working for the people? That is the danger in defecting to the winning party.
At the end of the day, those politicians who defected from PDP to APC because the PDP lost the election are not doing the APC any good. Their defection simply means that the new Buhari-led government cannot possibly have the responsible opposition it will need to succeed. A responsible opposition party such as the PDP which has a vast political experience is still very much relevant in the dispensation of legitimacy and in the nation-building efforts of its successor. Simply put, the politicians who defected from PDP to the APC should go back to the PDP. They will be of better use in building the nation from their original party than jumping into APC bandwagon, hoping that given their greedy nature, Buhari would spread them with oil money from Aso Rock. As a matter of fact, Buhari will not do that.
·Mr Asinugo is a London-based journalist