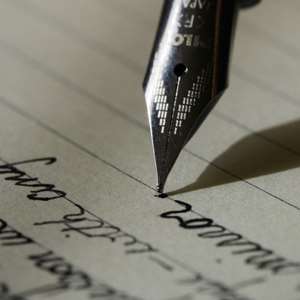 "You may say to yourselves, "How can we know when a message has not been spoken by the LORD?" If what a prophet proclaims in the name of the LORD does not take place or come true, that is a message the LORD has not spoken. That prophet has spoken presumptuously, so do not be alarmed…." ---Deuteronomy 18: 21-22.
"Should you say to yourselves, "How can we recognize that a word is one the LORD has not spoken? If a prophet speaks in the name of the LORD but the word does not come true, it is a word the LORD did not speak. The prophet has spoken it presumptuously; do not fear him…"---Deuteronomy 18: 21-22(New American Bible Version).
This is my last and final missive to Christendom on Mr. Temitope Balogun Joshua and his demonic congregation. After this article, I will not comment on either this man or his activities until 2017 as I have stated in previous articles on him and his satanic activities. If you have a friend, colleague, neighbor, an acquaintance, son, daughter, uncle, brother, mother father, buddy, or any relative that attends any branch of SCOAN anywhere in the world, inform him/her or them of what you have read in this column. My duty as a redeemed child of the Living God and His anointed genuinely called into His ministry is to warn the unwary, the ignorant and the deceived. I do not need to repeat it for the umpteenth time; Mr. Temitope Balogun Joshua is NOT a genuine man of God but a high Satanist indwelled by demonic spirits with the ability to perform miracles and wonders. His so-called SCOAN is not a Holy Spirit-anointed church and all of you that are worshipping there are being deceived and led astray.
As the Sovereign Lord God Almighty instructed us His genuine messengers in Ezekiel 3: 17-19: ""Son of man, I have appointed you a watchman to the house of Israel; whenever you hear a word from My mouth, warn them from Me. When I say to a wicked person, 'You will surely die,' and you do not warn them or speak out to dissuade them from their evil ways in order to save their life, that wicked person will die for their sin, and I will hold you accountable for their blood. Yet if you have warned the wicked and he does not turn from his wickedness or from his wicked way, he shall die in his iniquity; but you have delivered yourself.…"Furthermore, the Lord God Almighty, the King of kings and Lord of lords stated in Ezekiel 33: 8: "When I say to the wicked, 'You wicked person, you will surely die,' and you do not speak out to dissuade them from their ways, that wicked person will die for their sin, and I will hold you accountable for their blood." I have discharged my obligation and duty as a man of God to all worshippers at Temitope Joshua's demonic enclave. As I pointed out last week in this column in my open letter to Mr. Temitope Balogun Joshua that between now 2014 and 2017, there won't be any ministry called and known as the Synagogue Church of All Nations (SCOAN) any more, I am repeating same for the last and final time. If this so-called satanic ministry you currently worship survives beyond 2017, then the Lord God Almighty hasn't called me as a man of God. This is how those of you who will ignore this warning will know that I-Moshood Ademola Fayemiwo-am a genuine man of God truly called by my Lord and Savior Jesus Christ; between now and 2017, what has never occurred in Nigeria will take place for the first time in Nigeria's history; a devastating earthquake measuring 4.0 on the Richter Scale will swallow the whole of that enclave where you congregate among yourselves and with Mr. Temitope Balogun Joshua as your demonic leader and where he deceives spiritually-ignorant people at Ejigbo in Lagos, Nigeria. Nothing will be salvaged and it will be widely reported in the local newspapers and all over the world. This is the distinctive sign for you reading this letter as a follower of TB Joshua to know that there is a Greater One in me-the Holy Spirit-than Satan and his demons that are in Mr. TB Joshua. Here is what the Holy Spirit says I should tell you as a follower of Mr. TB Joshua at the Synagogue of Satan: "At that very hour there was a severe earthquake and a tenth of the city collapsed. Seven thousand people were killed in the earthquake, and the survivors were terrified and gave glory to the God of heaven." (Revelation 11: 13). Now about you who are reading this open letter and dismiss it because you're already sucked in by Mr. Temitope Balogun Joshua's enchantment, I have discharged my spiritual responsibility to you; by warning you of the day of terror and anguish coming on the Synagogue of Satan at Ejigbo, Lagos, Nigeria. You ignore this prophetic warning at your eternal peril. Mr. Temitope Balogun Joshua is spiritually finished and his house of cards and demon are coming to naught.
FROM MY MAIL BAG THIS WEEK
Dear Dr Moshood Fayemiwo, I thank you so much for enlightening us about what is happening at the Synagogue Church of All Nations- SCOAN. I have been there once but to be precise, I don't understand the church that's why I stopped and am not convinced by the preaching going on in that church. I admire your great command of the scripture. May the Lord God Almighty continue to multiply you both physically and spiritually in Jesus name Amen--- Nnamdi Bernard Leonard. Omnia Academy Favara Agrigento Italy
Dear Mr. Leonard thanks for your letter. It's good that you allowed the Holy Spirit to minister into you so you will understand the spirit that is at work at that demonic enclave known as the Synagogue. Majority of the people going to TB Joshua's hose of demons aren't interested in God's salvation but looking for quick answers to their problems. TB Joshua knows and that is why he has bewitched these gullible souls with his enchantments and deceptive miracles. As our Lord Jesus Christ Himself warned us in Mark 13: 22-23: "For false messiahs and false prophets will appear and perform signs and wonders to deceive, if possible, even the elect. But take heed; behold, I have told you everything in advance." Your duty and mine is to warn these people and pray for them so that they can leave this demonic enclave and give their lives genuinely to our Lord and Savior Jesus Christ.
---------------------------------------------------------------.
In mid-2013 I was drawn to your column having previously brushed it off. I have read all non-political articles in your column several times over. There is power in your write-ups and they are Holy Spirit filled. You are an excellent teacher. You will never know how many lives you have touched and improved. Taste and see that the Lord is good.....We (readers) have to pass on your column to others for their salvation and spiritual growth. God Bless you brother in Christ – May the Lord God continue to bless you in the mighty Name of the Lord Jesus Christ. Amen---Mr. M. A. North East London, UK
Thanks Mr. M.A. Good to hear that lives are being saved and many more are spiritually enlightened by what the Holy Spirit is doing in this column. This is what He has called me to do and I am eternally grateful to be used for His utmost Highest.
----------------------------------------------------------------.
Dear Sir, I want to say thanks for your expose of Mr. Temitope Balogun Joshua and hos SCOAN. The thing is as a body of Christ, and someone with the zeal and passion for God we should be praying for God to root out the weeds. I will join in this prayer but also, that when the Judgment of God falls let there be no casualties. One more thing; when God calls people he may have a witness. This is not to say that God called TB Joshua. No! When God called me, he called me alone. God calls people alone. The reason my wife knew before we got married was because God showed her even before I knew we were going to get married. Albeit, good point, not only TB Joshua but all other fake churches in and around the world. Thanks and God bless!
Mr. Toate Ganago (location undisclosed).
Dear Mr. Ganago, I never wrote that when a human being is called by the Lord God Almighty, He calls people in twos, what I wrote is that when the Lord of lords and King of kings calls any person into ministry, He demonstrates your calling by showing you and other people witnesses as proofs of your calling. Please go back to that article and re-read again paying special attention to the 7 requirements that any genuine man or human of God called by our Lord and Savior Jesus Christ must fulfill. Satan and his demons too also call people to demonic ministry like Mr. TB Joshua. Your wife was your witness to God's calling on your life. The Sovereign Lord of the heavens and the universe including all that are in them does not do things concerning the issues of salvation and eternity in secret. The Birth of our Lord Jesus Christ was not done in secret and His Resurrection was not done in secret either as Acts 1: 2-3 told us: "…until the day when He was taken up to heaven, after He had by the Holy Spirit given orders to the apostles whom He had chosen. After his suffering, he presented himself to them and gave many convincing proofs that he was alive. He appeared to them over a period of forty days and spoke about the kingdom of God." Thanks for your feedback.
--------------------------------------------------------------.
Dear Sir, It is my joy to write you and congratulate you on your recent article titled: "Babylon the Great Is Fallen Is Fallen and Has Become a Dwelling Place of Demons":-Open Letter To Mr. Temitope Balogun Joshua Of Synagogue Of Satan, Ejigbo, Lagos, Nigeria of Saturday November 1, 2014. I am a Christian and born and brought up in the true Bible way. I have been saying the same thing about this man called Temitope Joshua of SCOAN and his satanic ministry anywhere I have the opportunity to speak and discuss with people. Most time it has been war because, most people blindly believe and follow this man and any opposition to this kind of people will always be concluded by his spiritually-ignorant followers and defenders saying; "Touch not my anointed and speak not of a man of God badly." I have read as well a couple of your articles but, this last one is a master stroke that has destroyed this satanic man and his church of devil. It really motivated me especially at this time of my personal problems and it goes to tell me that, there are still genuine men of God in this our world. I will personally like to speak with you on phone for spiritual advice and prayers. My telephone numbers are: ------------- (undisclosed for privacy protection).
I will be pleased sir if, you can leave your telephone contact for me in your reply so that I can call you and the day and time that I can call. You can as well find me on Facebook: "removed for privacy). I live in Lisbon, Portugal. Thanks---Mr. A..S.A, Lison, Portugal.
My direct telephone number in Chicago, Illinois is 773-660-8917. Please feel free to call me anytime. Remain blessed in Jesus Mighty Name, Amen.
-------------------------------------------------------------------.
Dear Sir, I commend you for the great job you are doing. May the Good Lord watch and protect you and your entire household in Jesus Mighty Name-Amen. Pastor Martins Nnoko Jubilee Christian Church International, Atlanta Georgia.
Thank you very much Pastor Martins, I know iron sharpens iron and you are one of fellow workers in the Lord's vineyard praying for me. As Apostle Paul admonish us in 1 Thessalonians 5: 11: "Therefore encourage one another and build each other up…" I appreciate the spiritual back-up and it shall be well with us and our households in Jesus Precious Name, Amen.
------------------------------------------------------------------.
Dear Sir. Thank you sir for all your spiritually uplifting articles and may the Lord God Almighty continue to strengthen you. Nigerian needs people like you to enlighten them. Because of their greed and wickedness, the only thing they now know is miracle forgetting what Jesus told His disciples in the bible in( Luke-10:20). However, do not rejoice that the spirits submit to you, but rejoice that your names are written in heaven. No one seeks for eternity again both their followers and their so- called general overseers; all they want is the world and the things in the world: money. Tell the so- called pastors and general overseers what is in the book of (Jeremiah-23:22) and again what happened in the Acts of Apostles, Chapter-8:9-20) about Simon the sorcerer. All miracles are not from the Lord God Almighty. In the early days when Pentecostal churches started in Nigeria without all these fake miracles that is everywhere now and their preaching of prosperity, no one cared for them. Because they were telling the truth then, the real word of the Jehovah Lord God Almighty, but now the native doctors have gone into the world disguising with their bible to make money rituals for them. Everybody is now going to what they think is a Pentecostal church but are not. God, please save us from the love of money. You cannot serve God and money at the same time. Don't deceive yourselves please. (Matthew-6:19-34)---Mr. Charles Uzoma (location undisclosed).
Thank you Mr. Uzoma for your enlightenment. We should continue to pray that the spiritual eyes of people will be opened and their darkened heats will be enlightened by the word of God. Ours is to warn and enter into intercessory prayers on behalf of the wicked souls but ultimately, it's the Holy Spirit that can convict people of their sins and liberate them from the demonic chokehold of Satan. Thanks for your letter.
------------------------------------------------------------------.
Thank you Dr. Fayemiwo for telling the truth to those human beings that have ears but cannot and do not want to hear. I strongly believe that the end is near for SCOAN and its likes. God will continue to guide and protect you and your ministry to the fulfillment of your prophecy. It must surely come to pass in Jesus name.... Amen. Regards ---Mr. Donald Nwachukwu. (India).
Thank you my brother-in-the-Lord. I pray with you that those that have ears will hear and listen to the Lord's Word in Jesus Mighty Name, Amen.
-------------------------------------------------------------------.
Calvary greeting to you Dr. Moshood Fayemiwo in the name of our Lord Jesus Christ the Savior. I am a Nigerian, leading a ministry in Yaoundé, Cameroon. I have been following your column lately; I must say no one can do what you are doing without God being in him. I pray for more grace upon your life. Sir, I will like to request for all articles about TB Joshua and SCOAN to be forwarded to my email, I really need to sit down and read them and read them again and all over again. Thank---Pastor Olatunde Abolarin, Yaoundé, Cameroon.
Dear Pastor Abolarin, all the articles that I have written about Mr. Temitope Balogun Joshua can be assessed in my column dating back to January 2014 when I released by 2014 Predictions and Prophecies for 2014. Thanks and may God continue to open door of opportunities and avenue for His work in the beautiful nation of Cameroon.
--------------------------------------------------------------------.
Dear Dr Fayemiwo, I have been an avid reader of your column articles and recently the report about synagogue church in Nigeria. It was good news to us because we knew all along that T.B Joshua was not called by God because by their fruit you shall know them. Many believers have abandoned the true gospel of our Lord Jesus Christ and set out on a journey of perdition. Many Christians today are not interested in studying the Bible and therefore are easily deceived and manipulated. Here was an interview granted by another pastor in Nigeria by one of the Nigerian national dailies. The Sun newspaper, Sunday, November 9, 2014.and titled -When I started this ministry I had only N20 in my pocket -Reverend Chukwuma Peters). This particular so-called man of God made a similar statement like T.B Joshua. --- He was asked this question by the reporter: How did you receive your calling? Here was his answer as recorded by the reporter:
"I think God gave me a calling into the ministry right from the womb. So, His calling upon my life is in-born. I was born towards the end of the Civil War. As soon as I was born, I was taken to the missionaries in the forest where they baptized me and named me Peter. The name was against my parents' choice because they wanted to name me Joseph. But the missionaries said no, insisting that my name must be Peter, "for he will head God's people." That was prophetic. Even, in the village in those days, people used to call me "apostle." So, I kept on growing and growing until Jesus came into my life, despite the fact that I was not ready to serve Him. But I yielded when I had an eye accident and became blind. It was on hospital bed in Onitsha, Anambra State, that the Lord appeared to me in a dream, opened my eyes and asked me to serve Him. Ever since then, I joined the process of serving Him which began with giving my life to Him, growing in the process and maturing in the process until my ministry grew into what it is today."
Almost every person who runs a building in the name of a church is called by God in Nigeria. Thank you for your direction in telling our people the truth from the throne of Grace and may the Lord God almighty continue to protect you as his oracle.
Sincerely yours--- Mr. Davidson Smith Germany (email and telephone contacts for privacy reason).
---------------------------------------------------------------------------.
*Dr. Fayemiwo is quondam professor of Biblical Exegesis at Kingdom Bible College and Seminary, Tucson, AZ and CEO, Alternative Lifestyle Communication, DBA Chicago. He is the co-author of the book: "The Kingdom of Satan Exposed" and also member, board of directors/ director of administration, The Millennium Stem Academy Charter School of Chicago, Illinois. Visit his company's website at www.allternativecommunication.net. Please all private email for urgent attention should be sent to this email address: [email protected]