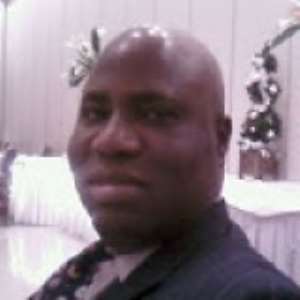 Among the elected governors in Nigeria in the current political dispensation, six of them were my colleagues at the University of Lagos. They went into public service, while the True Lord God Almighty destined me for a higher service as one of His prophets. So, I called one of them the other day and as he picked my call, I said; "Your Excellency Sir…" His Excellency, Gov. Kayode John Fayemi of Ekiti State and current Chairman of Nigerian Governor's Forum answered jocularly: "Is that not Fayee and you call me Excellency Sir" obviously shocked. I had to explain to him that as a governor, that is what is called respect, for there are certain reverences attached to a person, position, or thing as noumenal. We often confuse Honor and Respect altogether, even using them interchangeably, but this is wrong. Respect is value and reverence accorded a person for the position that the person occupies or the purpose that thing serves. Honor is deeper than that, for unlike Respect which is situational and changes depending on position and or circumstances, Honor is a reverence and value accorded a person or a thing you cannot do without. In the above example, once my friend, Dr Kayode Fayemi ceases to be a governor, I will not address him as "Your Excellency Sir," because he doesn't occupy that office anymore, but I will continue to accord him respect, nonetheless.
The Book of Life gave us seven people and things we must accord Honor to as we maintain vertical and lateral relationships between and among us on earth. As stated, these people and things are to be honored, and if you try to dishonor the people and things, you cannot make it in life, whether you are a believer or not. Here are the people and things that we must honor on earth: -
Honor The Creator: - Every product has a manufacturer; every house has a builder and for a soul there is a Maker. You are not a product of evolution. As Prophet Isaiah pointed out: "Lord, You are our Father. We are the clay; You are the potter; we are all the work of Your hand" (Isaiah 64:8). If anyone told you that you are your Maker and Creator and that you dropped down from the sky; if you believe such malarkey, you are the most to be pitied. Each time I read a book, or an article and someone is described as a self-made person, I throw the trash away. No human being can be self-made; that is a lie from the pit of hell. We must honor the True Lord God Almighty, because we cannot do without Him and He said so plainly: "…I am the Lord, and there is no one else" (Isaiah 45:18; See also Deuteronomy 32:39, Hosea 13:4 etc.). So, how are we supposed to honor the True Lord God Almighty? Here is how: "Honor the Lord with your wealth, with the first fruits of all your crops" (Proverbs 3:9). Again, the True Lord God Almighty commanded you and I to honor Him in the following seven ways, because we cannot do without Him as our Maker. First, honor Him with your heart as He disclosed in Matthew 15:8: 'These people honor me with their lips, but their hearts are far from me." Since He is the Giver of your life, you must give it back to Him to serve and obey Him, because He is the Only One Who has the Power and Authority to take that life of yours back as the Giver, Hallelujah! Repent and change from the way you're currently living that is not pleasing to Him, confess your disobedience and accept the sacrifices of our Lord Jesus Christ on the Cross of Calvary by His Blood and get it right with your Maker. Whether you like it or not, He is going to take that life He gave you back one day and ask you to give account to Him, so do it right now wherever you may be reading this piece, because tomorrow is not guaranteed of your life. Second, honor Him with your 10 percent as He requested above in Proverbs 3;9. He is the One Who enables you to get that wealth, money, riches, paycheck or salary or profit from your business. Be careful with those ignorant teachers who tell you not to pay your tithes, because Papa Abraham paid his tithes (Genesis 14:20), Jacob paid his tithes (Genesis 28:22), even the children of Israel paid tithes in the wilderness on their way to the Promised Land (Leviticus 27:30, Numbers 18:21-32). You don't want to incur God's curse on the issue of tithes (Malachi 3:6-12), because you can't call yourself a son or daughter of Papa Abraham and Abraham's blessings cannot be yours, when Papa Abraham paid his tithes and you don't, period! Third, you honor our Lord Jesus Christ when you help by sowing into the spreading of the Good News thereby laying up for yourself treasures in heaven (Matthew 6:19-21).
Fourth, you honor the Lord when you help those in need as the early believers in the church at Corinth did to the victims of earthquake in Jerusalem (2 Corinthians 9:1-15). Fifth, give and help materially to genuine and real men and women of God called to spread the good news of our Lord Jesus Christ as apostles, teachers, prophets, pastors, evangelists and missionaries, because our Lord Jesus Christ and the apostles were supported by great men and women of faith from their own finances as we read in Luke 8:1-3 thus: "After this, Jesus traveled about from one town and village to another, proclaiming the good news of the kingdom of God. The Twelve were with him, and also some women who had been cured of evil spirits and diseases: Mary called Magdalene from whom seven demons had come out; Joanna the wife of Chuza, the manager of Herod's household; Susanna; and many others. These women were helping to support them out of their own means." If you're a true believer and genuine son or daughter of my Lord, Master, and Savior Jesus Christ, you must send money to those in the mission field since you cannot go physically, and so where you cannot go to personally to spread the good news, your money can reach those called to go. It is a commandment, because The Lord has commanded that those who preach the gospel should receive their living from the gospel" (I Corinthians 9:14). Sixth, honor the Lord with your time. You must tithe your 24 hours by giving Him at least a minimum of 2hours 40 minutes daily in prayers and praise (More on this next week when we write on Glory). Seventh and lastly, help the poor with what the Lord God has blessed youth with, because "Whoever is kind to the poor lends to the LORD, and he will reward them for what they have done" (Proverbs 19:17; See also Deuteronomy 15:7-9).
Your Life: - This is self-explanatory; value and revere your life and that of others, because as the local adage says way back in my native Nigeria; "Life has no duplicate." This is why anyone who murders must also be killed, thus murder as a crime extracts the maximum penalty: death penalty in virtually all climes and traditions. You cannot create life and when you murder someone either physically or supernaturally via demons, you too must forfeit your life. The True Lord God Almighty decreed it thus:
'Anyone who takes the life of a human being is to be put to death" (Leviticus 24:17; See also; Genesis 9:6, Exodus 20:13, 21:12 etc.). That is why witches, wizards and other agents of Satan and demons that sacrifice their children and others for whatsoever must die! You also do not have the right to kill yourself, thus suicide is a serious sin, because life is sacred so honor it, because you cannot do without it.
Honor Your Parents: - As I have disclosed last week and sundry times elsewhere, our Lord, Master and Savior Jesus Christ is a God of Order, and He doesn't circumvent that Chain of Command. Also, as I disclosed above, anyone who discribe him or herself as Self-Made is stupid. Did you give birth to yourself? Did you clean up your diapers as a baby? Whose breasts did you suck? You wont be here on earth without your parents in the first place, hence the Commandment of our True Lord God Almighty is unambiguous: "Honor your father and your mother, so that you may live long in the land the LORD your God is giving you" (Exodus 20:12; See also Leviticus 19:3, 32, Ephesians 6:2). There are three ways we are to honor our parents, because on those occasions, we cannot do without them, and you should reverence them. First, when you're about to get married, you must involve them as man in your choice of your future wife; ditto you as a daughter. The reason is simple; when the Lord God Almighty created Eve and brought her to Adam, the latter exclaimed: "This is now bone of my bones and flesh of my flesh; she shall be called 'woman,' for she was taken out of man" (Genesis 2:23). Adam knew a part of him had become an entity which he must need in order to bring more of himself known as children to the world in fulfillment of the words of the Almighty God in Genesis 1:28: "… Be fruitful and increase in number, fill the earth, and subdue it." Consequently, a man has to be brought up, nurtured, and prepared by his parents before he can now move to the next stage of his life to say as Adam said in Genesis 2:24: "That is why a man leaves his father and mother and is united to his wife, and they become one flesh." Since you as a man did not fall from heaven, but your parents took care of you from infancy till you're now matured to cleave to your wife and become one, is it not sensible to involve your parents in that pivotal moment of your life? The Holy Bible didn't say you should obey your parents or defer to them in your choice of spouse, but honor, because if they didn't take care of you from birth to the stage you will cleave onto your wife, you will not have been alive in the first place. The same thing you daughter; would any man have approached and asked your hand in marriage without your parent's care and upbringing? The way to honor them is for them to be present on that day at your wedding and bless you as you go ahead to build your own nest. Any son or daughter who ignores this commandment of the law is cursed and the marriage is cursed as well. The second way you honor your parents is when you give birth to your first child, especially if the child is a boy. Hear what the Almighty God commanded Moses in the wilderness: "Consecrate to me every firstborn male. The first offspring of every womb among the Israelites belongs to me, whether human or animal" (Exodus 13:2; See also Luke 2:23). This is a form of tithing-as I have pointed out in previous articles here, - to tithe to the Lord also include your time, and the fruit of your womb as man and woman. Tithe is more than money. That was why Hannah gave her first son, Samuel to the Lord as a tithe and was rewarded with seven sons in return by the Lord (I Samuel 2:5). You must invite your parents to the dedication or naming ceremony of your first child, especially a boy as a form of honor, unless your parents are deceased. The third and final way or time you must honor your parents is when they are about to die. Whatever they say on their deathbeds as last wishes must be respected and carried out, otherwise the family will be under a curse. Read this in Genesis 49:29-33: "Then he gave them these instructions: "I am about to be gathered to my people. Bury me with my fathers in the cave in the field of Ephron the Hittite, the cave in the field of Machpelah, near Mamre in Canaan, which Abraham bought along with the field as a burial place from Ephron the Hittite. There Abraham and his wife Sarah were buried, there Isaac and his wife Rebekah were buried, and there I buried Leah. The field and the cave in it were bought from the Hittites. When Jacob had finished giving instructions to his sons, he drew his feet up into the bed, breathed his last and was gathered to his people." In our present day, this is called a Will. Legally, a man's or woman's Will cannot be altered, it is a crime. So, it is also a spiritual matter. If you read further in Genesis 50, Jacob's Will was fully implemented thus: "When the days of mourning had passed, Joseph said to Pharaoh's court, "If I have found favor in your eyes, speak to Pharaoh for me. Tell him, 'My father made me swear an oath and said, "I am about to die; bury me in the tomb I dug for myself in the land of Canaan." Now let me go up and bury my father; then I will return.' "Pharaoh said, "Go up and bury your father, as he made you swear to do" (Gen. 50:4-6). Any child, son, daughter, relative, attorney or accomplice(s) that collude to alter a man's or woman's Will is under God's curse.
Money: - We all know that money is essential in all facets of human life. No one can do without it; hence it must be honored. As the local adage says way back in my native Nigeria among my Yoruba tribe; "Money is like a visitor, it stays with you, or leaves based on how you treat it." How do you honor money spiritually speaking? First, you must not attempt to live your life without it. King Solomon got it with the wisdom the Almighty God gave him when he disclosed in Ecclesiastes 10:19: "A feast is made for laughter, wine makes life merry, and money is the answer for everything." Since you cannot live in this life without money, you must not treat it as something you don't need. The reason why you are broke and poor even as a believer is that you have developed the habit or mindset that we will not spend money in heaven so it shouldn't be valued here during our temporary earthly sojourn. Yes, you are partially right; we will not need money in our eternal life in heaven, but we need it here now to carry out the work and assignment the Lord God Almighty gave to us as His redeemed children. The Almighty God did not create money, so when you pray to Him for money, He cannot answer such prayer, because He didn't invent money in the affairs of the human race. The Almighty God created wealth, because as I Chronicles 29:11-12 disclosed: "Yours, O LORD, is the greatness and the power and the glory and the splendor and the majesty, for everything in heaven and on earth belongs to You. Yours, O LORD, is the kingdom, and You are exalted as head overall. Wealth and honor come from you; you are the ruler of all things. In your hands are strength and power to exalt and give strength to all." As my good friend and classmate, His Excellency Udom Gabriel Emmanuel, Governor of Akwa Ibom State in Nigeria would always say: "There is a difference between money and cash," in the same vein, there is a difference between money and wealth. Satan created the former while the Almighty God created the latter. No wonder, the Word of Life says. "But remember the LORD your God, for it is he who gives you the ability to produce wealth, (not money)-and so confirms his covenant, which he swore to your ancestors, as it is today" (Deuteronomy 8:18). Second, you honor money by spending and using it judiciously. Your value and reverence for money is determined by how you use it for your needs and desires. No amount of money can satisfy your desires and wants; consequently, a wise person who understands the spiritual principles of honor is called a miserly and abstemious person. This is wrong. Because money is part of the sinful nature of a fallen human race, Satan uses it to trap human souls, because no matter the amount of money you have, you can never be satisfied. That is why the Word of Life cautions: "For the love of money is the root of all evil: which while some coveted after, they have erred from the faith, and pierced themselves through with many sorrows" (I Timothy 6:10). As the late John D. Rockefeller, the first man to hit the billion Dollar mark worth $340billion, who gave the world the land the United Nations Building was built in New York and many other philanthropic gestures was once asked: "How much money can a human being have to be satisfied?" His answer: "A little bit more." No amount of money in this world can satisfy the human desires and wants, because Mammon, the demon-god of money works with Death, the demon-god of the underworld and as Habakkuk 2:5 says: "…Because he is as greedy as the grave and like death is never satisfied, he gathers to himself all the nations and takes captive all the peoples." As Solomon, the wealthiest and richest person in human history says in Proverbs 27;20-21: "Death and Destruction are never satisfied, and neither are human eyes. A crucible for silver and a furnace for gold, but a man is tested by the praise accorded him.…" Thirdly and finally, you honor money by giving it out. Because the desire for money gnaws at the very heart of human greed, you can be caged and enslaved by the demon-god Mammon in your relentless pursuit of it. There is only one way to ensure money does not master you; by walking away from it in large quantities through charity and helping others. Whatever you are able to walk away from after making it doesn't own you anymore. Anything you are unable to part away from owns you and thus become your god, for "…people are slaves to whatever has mastered them" (2 Peter 2:19). It is what money can do for others that makes money relevant and not having money in itself, hence our Lord Jesus Christ told us plainly: 'It is more blessed to give than to receive.'" (Acts 20:35).
Food: We all know we cannot do without food. We must honor it. As the local adage says, "I ate yesterday does not concern hunger," thus we must eat. Satan knew this and that was the reason he used it to tempt Eve, our First Mother who fell into it in tow with our First Father, Adam. Because eating is an inevitable daily act, your first demonstration of its importance and value is not to waste it. After feeding 5,000 people with two fish and five barley loaves, our Lord Jesus Christ commanded the disciples on the leftovers: "When they had all had enough to eat, he said to his disciples, "Gather the pieces that are left over. Let nothing be wasted" (John 6:12). It is a sin to waste food. Second, help the hungered and those in need of it. Food is the only thing God Almighty said a person can take from another in his or her farm and the person must not be prosecuted and punished. Many of the uprisings, people's revolt, armed revolutions and rebellions that have occurred in human history were instigated by food shortages, examples, the 1789 French Revolution over food and consumer goods, notably bread, the 1775-83 American Revolution over increase in the price of tea, the 1648 Moscow Uprising over the costs of salts and other commodities, the Irish Potato Riot of 1830, the 1710-1713 Bread Riots in Boston Massachusetts, and many more. Thirdly and finally, preserve food and when you are eating it, accord it the necessary honor and bless it through prayers.
Water: - Like food, water is a necessity. Water is the equivalent to blood in the physical and supernatural realms respectively. That is why Satan, and the demons crave huma blood. You cannot do without water unless you want to die. Water has no enemy. We all need it. You must honor it just like food; value it, conserve and do not waste it. No wonder, our Lord Jesus Christ said He is the Water of Life to the woman at the well in Sychar: "…whoever drinks of the water that I will give him shall never thirst; but the water that I will give him will become in him a well of water springing up to eternal life" (John 4:14). The last punishment the Almighty God would visit on Satan and the rebels is total dispossession of water as Revelation 21:1 says: "…and there is no longer any sea." But water will be everlasting in the Kingdom of our Lord Jesus Christ as Revelation 22:1-2 says: "Then he showed me a river of the water of life, clear as crystal, coming from the throne of God and of the Lamb, in the middle of its street. On either side of the river was the tree of life, bearing twelve kinds of fruit, yielding its fruit every month; and the leaves of the tree were for the healing of the nations."
The Kingmaker: Unlike the king whose reward is power as pointed out last week, the Kingmaker's reward is honor. A Kingmaker is a prophet of God who brings God's messages to the king and people. There are three ways to honor the real, truly, and genuinely called prophet of the True Lord God Almighty. First, consult him on all matters. After King Ahab of Israel and King Jehoshaphat of Judah had agreed to go to war against Aram and Ahab had assembled 400 prophets of Baal that worshipped at the Table of Queen Jezebel, King Jehoshaphat asked: "But Jehoshaphat asked, "Is there not still a prophet of the LORD here of whom we can inquire?" The king of Israel answered "There is still one man who can ask the LORD, but I hate him because he never prophesies anything good for me, but only bad. He is Micaiah son of Imlah. "The king should not say that!" Jehoshaphat replied" (I Kings 22:7-8). It was Prophet Ahijah that the Lord God Almighty instructed to make Jeroboam king of the Ten Tribes of Israel leaving Judah and Benjamin for Rehoboam after Solomon messed up in keeping with His Promise to King David. Jeroboam fled into exile in Egypt because Rehoboam was after his life. Of course, the words of the Almighty God must be fulfilled as prophesied by Ahijah. Jeroboam eventually became King of Israel, but he forgot about Prophet Ahijah until he ran into trouble over his first son. "At that time Abijah son of Jeroboam became ill, and Jeroboam said to his wife, "Go, disguise yourself, so you won't be recognized as the wife of Jeroboam. Then go to Shiloh. Ahijah the prophet is there—the one who told me I would be king over this people. Take with you ten loaves of bread, some cakes, and a jar of honey, and go to him. He will tell you what will become of the boy." (I Kings 14:1-3). A king should not wait until there is fire in the mountain before consulting the Kingmaker as Jeroboam learned a bitter lesson much later. The second way a king must honor his kingmaker is to care for him. After a long time, in the third year of the drought, the word of the LORD came to Elijah: "Go and present yourself to Ahab, and I will send rain upon the face of the earth." So, Elijah went to present himself to Ahab. The famine was severe in Samaria, and Ahab summoned Obadiah, who was in charge of the palace. (Now Obadiah greatly feared the LORD, for when Jezebel had slaughtered the prophets of the LORD, Obadiah had taken a hundred prophets and hidden them, fifty men per cave, providing them with food and water.)" (I Kings 18:1-4). When a king cares for his kingmaker, there is a special blessing from the Almighty God reserved for the king. This was the secret of the success of Joseph during his administration in Egypt. "So, Joseph bought all the land in Egypt for Pharaoh. The Egyptians, one and all, sold their fields, because the famine was too severe for them. The land became Pharaoh's, and Joseph reduced the people to servitude from one end of Egypt to the other. However, he did not buy the land of the priests, because they received a regular allotment from Pharaoh and had food enough from the allotment Pharaoh gave them. That is why they did not sell their land…. So, Joseph established it as a law concerning land in Egypt—still in force today—that a fifth of the produce belongs to Pharaoh. It was only the land of the priests that did not become Pharaoh's." (Genesis 47:20-22 & 26). The founding fathers of our nation, the United States of America adopted this Judeo-Christian Law that today, all faith-based organizations are tax-free and that is one of the reasons for our nation's prosperity. Any society or nation that blesses the prophets of God and does them no harm shall be blessed in return by the Almighty God, Hallelujah! Thirdly and lastly, the king must confide in his kingmaker. Just as the husband and wife complement each other in marriage, the king and kingmaker must have confidence on each other, because; "Can two walk together, except they be agreed?" (Amos 3:3). These are the 3 Cs of the king to the Kingmaker: Consult, Care and Confide. On the other hand, the Kingmaker has three obligations and duties too for the king in power. It is called the 3Bs: Back the king, Believe the king and Burden Not the King. No matter the decision taken by the king, no kingmaker must throw his king under the bus. Your job as a kingmaker is to finetune the decision of the king and back him at all times. That was the reason the Lord God Almighty answered the prayer of King David in 2 Samuel 15:21 that the counsel of Ahithophel should be turned into foolishness for joining Absalom in his rebellion against his father. A kingmaker crosses the spiritual line when he committed spiritual treason by betraying a king and that was the reason Ahithophel committed suicide (2 Samuel 17:23. Second, the kingmaker must never doubt the king and thirdly, the kingmaker must not burden the king with flimsy and unreasonable demands, like giving the impression he wants to exercise power and curry favors. That was the reason Prophet Nathan did not ask to be given any position in the administration of King David (2 Samuel 20:23). Kingmakers don't ask for favors, because they don't need power or become influence peddlers or wielders but are content with honor. TO BE CONCLUDED ABOUT GLORY NEXT WEEK
Dr Moshood Ademola Fayemiwo is the Spiritual Head & Founder, The Jesus Christ Solution Center, based in Cameron, TX USA. Call him at this number: 254-605-4035. You can send him email at [email protected] . You can also visit our websites at: - https://tocu.education/ and https://tocu.online/