Bright Simons Appointed Judge In Global Innovation Competition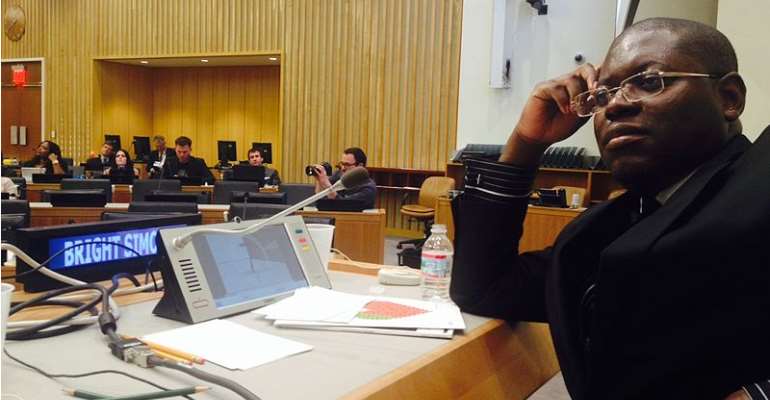 mPedigree's Bright Simons has been engaged by the Qatar Foundation and the UK's Imperial College, along with some eminent global personalities, to help curate the 2014 WISH Global Health Innovation Showcase.
http://www.gulf-times.com/qatar/178/details/413493/wish-contest-draws-global-innovators
The World Innovation Summit for Health (Wish), a global initiative of Qatar Foundation, has attracted global innovators with projects for its "Innovation Showcases" competition.
Wish's "Innovation Showcases" competition has already received more than 35 applications from over 10 countries, including Qatar, Egypt, Germany, USA, Haiti, India, Mexico, Nigeria, Pakistan, Slovenia and Switzerland. The inspired innovations include new practices, health products and digital solutions as well as service delivery models and health education ideas.
The competition gives healthcare innovators the chance to demonstrate their work in front of more than 1,000 global experts and decision-makers at the next Wish Summit taking place in Qatar in February 2015.
The competition closes on October 31. Interested applicants can apply by visiting the Wish website
Winners of the "Innovation Showcases" competition will be selected by a panel of distinguished experts, including Professor the Lord Darzi of Denham, executive chair of Wish; Dr Hanan al-Kuwari, managing director of Hamad Medical Corporation; Tim Brown of global ideas consultancy IDEO; and Bright Simons, president of mPedigree Network (www.mPedigree.Net).
Lord Darzi said, "Innovation is at the heart of what we do, and the summit represents a once-in-a-lifetime opportunity for innovators to demonstrate their ideas to some of the most powerful and influential people in healthcare. This can be a real springboard for connecting with the right people and disseminating exciting new products and practices across the globe."
The eRanger, one of the winners of "Innovation Showcases" at Wish 2013, is already making an impressive impact in many parts of the world, including a partnership with the government of Kenya and St John Ambulance Medical Centre in Kenya. The eRanger is a versatile, robust cost-effective vehicle with the cargo capacity of a sidecar, which can help provide healthcare in hard-to-reach communities.
The event will help highlight innovations in a range of fields that have the potential to transform healthcare worldwide. Next year's Wish Summit is aimed at addressing and trying to find solutions to the most pressing global health issues and is part of QF's mandate to launch initiatives to help drive the nation towards fundamental healthcare development and reform.
Source: Gulf Times