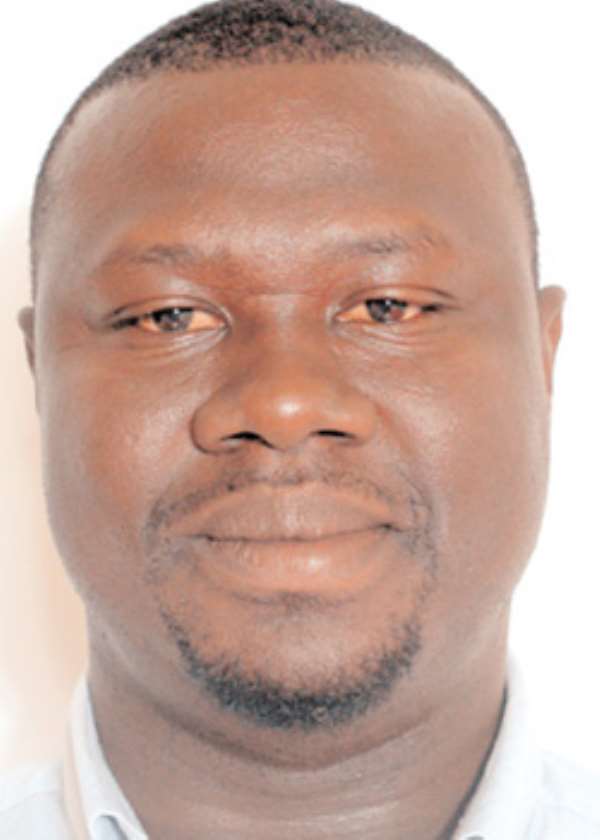 'It's funny how, in this journey of life, even though we may begin at different times and places, our paths cross with others so that we may share our love, compassion, observations, and hope. This is a design of God that I appreciate and cherish' –Steve Maraboli  
Our existence in this life is finite. The days, the nights, the months, the years we have are limited. We're only babies once; only toddlers once; children once; teenagers once; adults once; and elders only once. We have one chance to do what we can and one chance to make a decision when we hit the fork in the road. No matter how much we reminisce on our past, it won't return. We can dream, wish and try all we can, but time only goes forward - and it's finite.
Bernice Ofei describes it perfectly in her song 'Life'. It reads: 'So you see my brother that life is so short. It passes so quickly and soon it's gone. You just have one life to live on earth. So remember your Creator while you have breath."
We move through life like a machine. Doing one thing after another, some we value and others we find quite mundane. We strive to do good; pleasing those around us - wanting to leave our mark in the world. Or maybe, just wanting to make ourselves happy, doing what we enjoy in life. Not many consider the aftermath of what they do; the effect it has on others and how it may influence people's perception about them.
When you die, you're not forgotten. Those you knew and interacted with have thoughts and sentiments about you; how you lived and acted out your life. Remember, you only had one chance for every moment. People will think about your time with them, maybe having conversations about you. Some will mourn your death, lamenting on how great or not so great your life was; others may even be pleased. No matter the case, you can have an influence on those thoughts by living a good life.
The whole of Asomdwekrom was earnestly preparing the mortal remains of their beloved Komla Afeke Dumor for a reunion with the soul in the land of Samanfo, when I took my 'holy' pen to write this piece. Despite knowing that we are all mortals, many still find it difficult to come to terms with the fact that Komla is no more.  By the time you read this piece, the reunification would have started because the body would have been laid to rest.
I was unable to grace the occasion and pay my last respects to Komla due to some family exigencies which needed my attention up North. But I did monitor the funeral service on radio and television. My heartfelt condolences to his wife and family as they navigate these difficult waters.
Talking about Komla reminds me of a funeral I attended about three weeks ago. The funeral of Kwabena Kesse lacked the usual glamour and grandeur usually witnessed at funerals nowadays. It was what everybody described as a simple funeral.
Despite the simple nature of the funeral, it was obvious to all and sundry that the country had lost a great son. He was a teacher who had helped train countless number of students in his 19 years of practice. Some of his students, who are now lawyers, doctors, journalists and teachers, paid glowing tributes in memory of their great teacher. They said he was the exact definition of the word 'kindness'. In other words, he was ever-willing to assist anyone who was in need. I hear one of his students, now a psychiatric nurse in the UK, had volunteered to help take care of his three children up to tertiary level. He may not have been famous, like Komla, but he did leave an unforgettable legacy in the hearts of all those he interacted with.
There was another funeral in the village on the same day. Yaw Kokotako's funeral was the exact opposite of Kwabena Kesse's. The splendour and extravagance was beyond comprehension. Notwithstanding all that, and the fact that it is a norm in this country not to speak evil of the dead, nothing good was said about his life. Although he was very rich, there was unanimity among those who attended the funeral that he had left a very bad name for his family.
Comparing the two funerals reminded me of the popular saying: 'Good name is better than riches.' Of course, Yaw Kokotako was far richer than Kwabena Kesse, but was anything good said about the life he lived?                                                                                                                                                               We all know death is inevitable. But when it eventually comes, I want to be remembered as a columnist who always stood up for what was right, and fought against falsehood, oppression and suppression. It is the reason this column does not bend backwards on matters of corruption and pure looting of state resources. The way I want to be remembered is the way I'm living my life.
Abusuapanin, it is only natural that you would want to be remembered positively too. But the question is how?
Do you want to be remembered as a man who ruled a country for 19 years; killed, tortured and maimed others; sold state properties to wife and friends; yet claim to abhor corruption?  Do you want to be remembered as a pious President who abhorred corruption yet allowed his cronies to plunder state resources through dubious judgment debts? Do you want to be remembered as an honourable Minority leader who had carnal knowledge of his sister-in-law, yet would want the whole world to believe he is honourable? Do you want to be remembered as a President under whose reign cronies plundered state resources under the guise of GYEEDA, SUBAH and SADA? Do you want to be remembered as a Deputy Attorney General who acted as a conduit through which huge state cowries were siphoned in the name of judgement debts?
You see, how you would be remembered when you finally join your ancestors is determined greatly by the life you live on this Earth. My unsolicited counsel, therefore, is that we shun the type of life Yaw Kokotako lived, and emulate the shining examples of Kwabena Kesse and Komla Dumor. Let's also remember the words of J.C Watts, 'Character is doing the right thing when nobody is looking. There are too many people who think that the only thing that's right is to get by, and the only thing that's wrong is to get caught.'
See you next week for another konkonsa, Deo volente!