Ghana mourns BBC journalist Komla Dumor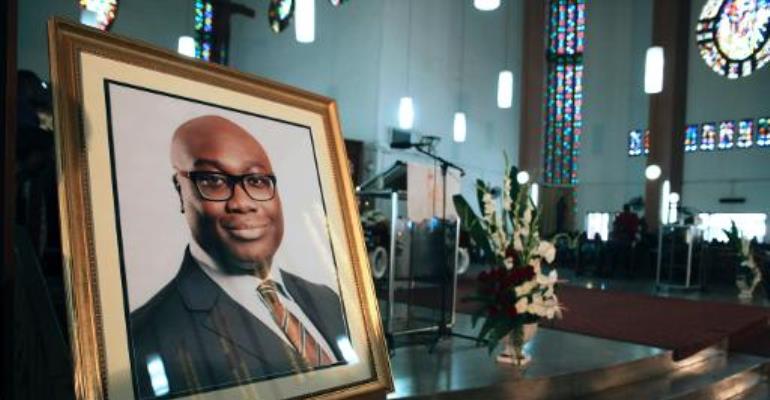 Accra (AFP) - Ghana on Friday mourned BBC presenter Komla Dumor, one of the nation's most revered journalists, who died of a heart attack last month at the age of 41.
A presenter on the British broadcaster's World News channel and its "Focus on Africa" programme, Dumor was honoured by former colleagues and dignitaries including Ghana's ex-president Jerry Rawlings at Catholic Cathedral in Accra.
"Komla was a people person," said Kwami Sefa Kayi, a journalist who worked with Dumor.
"So even though he was such a huge global icon he was still the ordinary guy on the street for most people. Everybody has been affected by Komla both alive and in death," Kayi added.
Dumor joined BBC radio in 2007 after working as a broadcaster in Ghana, where he won the 2003 Ghana Journalist of the Year award.
He moved to the television network in 2009.
He co-anchored the BBC's coverage of Nelson Mandela's funeral in December, one of many high-profile assignments.
"Undoubtedly, Ghana has lost one of the finest journalists and broadcasters of our time," Minister of Trade and Industry Haruna Iddrisu told reporters outside the funeral. "He demanded honesty and sincerity from public officials."