Komla Dumor's death is a great lose - Akwasi Sarpong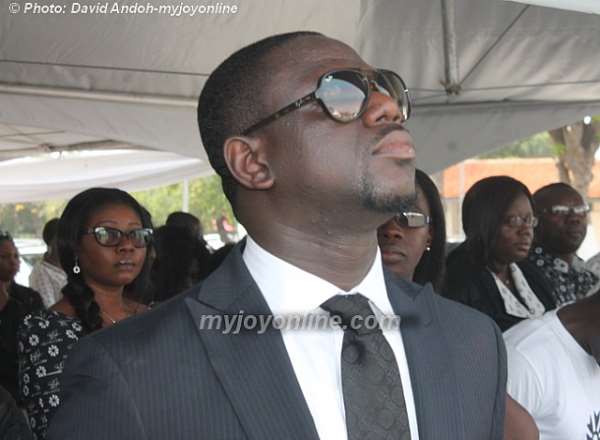 A colleague and a close friend of Komla Dumor, Akwasi Sarpong in a glowing tribute to the ace broadcaster said he (Komla) will have a special place in his heart.
Speaking shortly after a liturgical service for the late Focus on Africa presenter, Mr. Sarpong noted that the sudden demise of Komla Dumor is a great lose to humanity and the British Broadcasting Corporation (BBC).
A requiem mass in memory of Komla Dumor was held at the forecourt of the statehouse, Saturday, February 22, 2014.
Many including President John Mahama, family members, friends and sympathizers were present to pay their last respect to the former JoyFM and BBC reporter, who died suddenly at his home in London at the age of 41.
Akwasi Sarpong, who worked closely with Komla Dumor at Joy FM and subsequently followed him up to the BBC said he [Dumor] will be deeply missed.
He indicated that the Boss player as Komla Dumor is affectionately called, was interested in humanity and would interact with everyone irrespective of his or her background.
"Komla was a personal friend of everybody, it did not matter who you were; whether you are a Head of State or a cleaner, he will always engage and talk to you", he noted.
Akwasi Sarpong, who described today as a "painful time", expressed his deepest commensuration to the Dumor family.