I don't work for President Mahama, I won't resign - Bagbin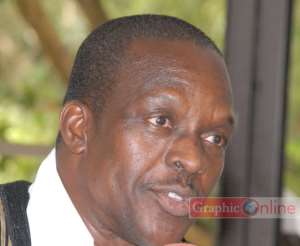 Former Health Minister, Alban Sumana Bagbin has rejected suggestions he may have to resign his current post in government as a member of a three-man presidential task force on priority projects.

Bagbin appears to be on a collision course with the President and some of his immediate assigns after going public with what he says was a not too enthusiastic commitment to fight corruption in government, a situation he says has led to widespread disenchantment among party grassroots and threatens the fortunes of the ruling party at the next polls.
His several attempts to get the attention of the presidency and to bring home his concerns, he said, had yielded no fruit as the presidency offered one reason after another why a meeting could not be held.
On Monday his host during a discussion on Radio Gold 90.5FM, Alhassan Suhuyini asked him if he would resign his post on principle and more so seeing that his position appeared to be at variance with what the government thought, to which he responded in the negative, explaining that a resignation would be a defeatist approach. Besides, he was not working for the president but for the people of Ghana whose interest he sought.
Moments after the radio interview, Deputy Information and Media Relations Minister, Felix Kwakye Ofosu posted on his Facebook wall: 'I hold the view that the Hon. Alban Bagbin has made his continued stay in government untenable with his conduct.'
More soon
Graphic.com.gh/Ghana