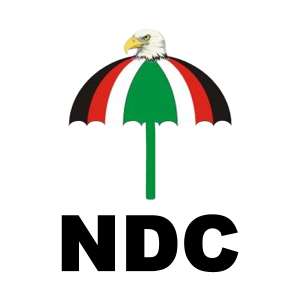 Brigadier General Nunoo Mensah (Rtd.,) is right; Kufour's once said Ghanaians are lazy people:
I will say Ghanaian workers are lazy.

The NLM/UP and current NPP and its sympathizers, its UK Branch are weak and can't even remember history. They have forgotten history when they planted bomb to kill Nkrumah in his Northern tour of Ghana. They have forgotten when their own party President, J.A. Kufuor stood up before the whole country and made the comment that GHANAINS ARE LAZY PEOPLE, but are noted for using any means necessary to criticize, discredit or jump into any support to destabilize government when they are in opposition. They criticized anything Dr. Kwame Nkrumah did, including our Independence, Akosombo Dam, Tema Harbour, Tema Motorway, GIHOC, Job 600 and Schools.
They have been criticizing `EVERYTHING ONCE IN OPPOSITION`, as if they generated more power in JA Kufour's government; crying electoral fraud when there was none and held the country at ransom for 8 good months. In the U.K where they have the second strongest support apart from mother Ghana with majority of 80% illiteracy, who only could sell their family properties to travel to. In all fairness, you have got to blame the NPP , and it's sympathizers for most of Ghana's failures, growth, and all its struggling economy, because they delayed everything they possible could, in other words threw as many monkey wrenches into the process as they could.
Their Ghanaian supporters like school children in the classroom call in numerous of times on radio stations lambasting the Mahana government. In short, that is their solutions and efforts they have been making as opposition party in form of donations and ideas to help the country, Ghana grow. They also have their Adofo Rockson agents wasting their time on the internet writing things to derail Ghana's growth. They have tried on several occasions by burning down the markets in the country and now with strikes.
Today, their target is to use civil servants strike. Ghana is the only country which spends more than 10% of its GDP on salaries, ever since the Single spine salary. We are in October and for that matter, Mahana Government is only is for me and for all of us two months after their attempt holding the country at ransom for 8 good months. Are there any thinkable people at all if any in this party?
Talking about electrify and water, in the UK that they have their strongest support group, that country's power company has just raised the electricity bill to 9% as of December 6th 2013. If Ghana spends more GHC4.7BN on salaries for only 6 MONTHS on 700,000 workers, that is only 2% of Ghana's population, what about the rest 98%? How much revenue is generated by these workers?
We must not be greedy and selfish. There are millions of school leavers who cannot get job and they are blaming the government. One, most of these school and university graduates went to study in a field that has no use in Ghana but they come out and blame the government for it. At the ministries, departments and other offices, their output is even below expectation. Yet their strike action is justifiable by the opposition.
Yes, Nunoo-Mensah is right, if you can't cope with the situation, 'The door is in front of you'. Government spends millions to train doctors, scientists, teachers, lawyers etc. but none of them have produced anything that the country can boast of. Our transportation is poorest, in the government offices, hospitals and other places, the same striking workers steal everything to their homes.
The same people after government wasted so much resources on them, they go abroad only to enrich themselves. I believe the government should prepare unemployed graduates if these greedy ones are not content of their pay. I think the NPP leadership who is responsible for this should stop their hypocrisy and give us a break, because they are not better.
NDC Switzerland
Assistant Chairman
Robert D. Myles