Publish GYEEDA report if you've got nothing to hide - Appiah Ofori tells Mahama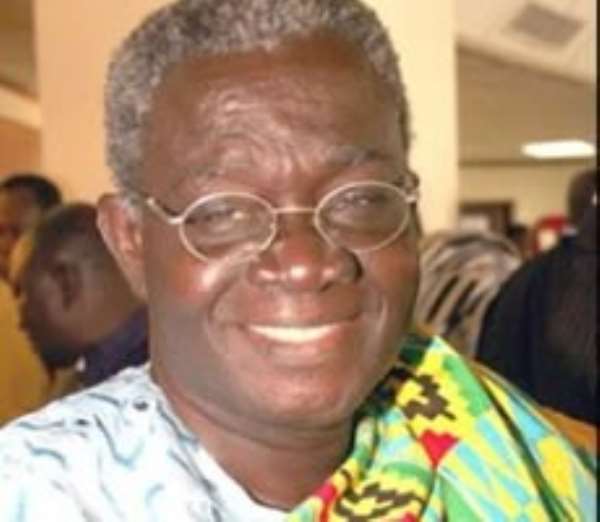 PC Appiah Ofori
Ghana's anti-corruption crusader, Paul Collins Appiah Ofori has challenged President John Mahama to publish the controversial Ghana Youth Employment and Entrepreneurial Development Agency (GYEEDA) report, if he has nothing to hide.
Under this Mahama-led administration, P.C contended, corruption has moved from bad to worse, a situation he says is a threat to the national development.
President Mahama has come under intense criticism for not making the GYEEDA report public but instead has constituted a team to review it.
The team led by a Senior Adviser to the President, Paul Victor Obeng is expected to advice President Mahama in line with the Committee's recommendations and government's own stated plans to review the Programme.
But the opposition New Patriotic Party (NPP) has questioned the President's commitment to fighting corruption describing the review team as an attempt to cover up.
Speaking on Peace FM, Friday, the former Member of Parliament for Asikuma-Odobeng-Brakwa in the Central Region, expressed disappointment in President Mahama's handling of the GYEEDA report.
According to him, the fact that the supposed draft GYEEDA report is being shrouded in secrecy is enough proof that the ruling National Democratic Congress (NDC) has institutionalized corruption in the country.
P.C. Appiah Ofori maintained that President Mahama by his conduct, is encouraging and superintending corruption in his government.
The former NPP MP described the P.V Obeng-led review team as a "white wash" intended to shroud into secrecy, the scandalous aspect of the report which could incriminate government officials.
To exonerate himself from these allegations, Appiah Ofori noted that the President must prosecute all government officials found culpable in the GYEEDA saga.