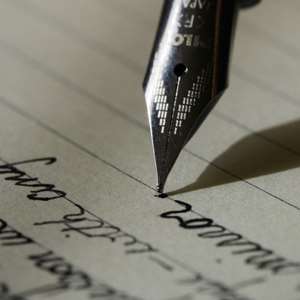 Anywhere you go in the world today it is quite easy to notice the sea of satellite dishes dominating the horizon. Much more so in so many predominantly Muslim countries around the world.
There are more than 850 million Muslim youth in the world today, representing about 11% of the total global population. What these satellite dishes are doing in part is bring into people's living rooms and bedrooms some of the filthiest sounds and images, with all of their corrosive influences on religious identity, cultures, morals and vocabulary. Surely, there is more than a casual link between visual stimulation and outlook on life in general or the roles they tend to play in the wider society.
For instance, the veteran filmmaker Charles Stuart's documentaries on Hollywood's influence admirably stated up front that: "American culture is threatening Arab and Muslim identity."
A new initiative by some Turkish entrepreneurs addresses exactly this problem in a way that deserves commendation and supports. The initiative, called CİNEMU, is a business project targeting niche market of Muslim movie lovers who like to watch movies together with their families and friends without hesitation about inappropriate content regarding their lifestyle and values.
There are 1.7 billion Muslim populations in the world and this population is one of the most concerned groups about the harmful content of some of the modern multimedia. Muslims now pay attention to Hollywood and world cinema more than ever thanks to developing digital atmosphere. Observant and religious people also have started to fill the movie theaters as both producers and viewers. It was a big deficiency that Muslim World did not have its own movie guide based on its principles, concepts and values despite the 54 % of its 1,700,000 population is under the age of 25. However a number of Christian and Jewish movie guides already exist in dozens.
CİNEMU (http://www.cinemu.com/), the first and unique movie evaluation and rating guide based on Muslim family values was officially launched on the first day of Ramadan, 8th July, 2013, with its head office in Istanbul, Turkey.
CİNEMU, apart from the existing movie guides, is multi lingual and while it addresses the Muslim world in particular, it throws open it door to the entire whole world. There is a great opportunity for entrepreneurial Muslim Nigerian, and especially Nigerian youth to partner with this outfit to help sanitize the Nollywood a little bit.
The Nigerian movie industry, called Nollywood, has grown to be the 2nd largest movie industry in the world, churning out between 1,000 and 2,000 movies a year. Each one of these is, in its own way, a uniquely powerful vehicle for education, leisure, indoctrination and propaganda.
Through Safety Meter, which is applied in CİNEMU, visitors has the possibility of reaching movies which are categorized from 'safest' to the 'best scored'. Already almost 5,000 movies are evaluated and rated including the ones at the theaters. Muslim youth in Nigeria can enrich this project by supporting it with informed evaluation of Nigerian movies. Each film will has a descriptive passport so CINEMU user will easily reach to the synopsis, cast and CINEMU rating of the film. Besides CINEMU rating, visitors are able to see the ratings of IMDB and other prestigious rating sites. In film passport segment each film is evaluated from the perspective of nudity, violence, incest relations, homosexuality, alcohol and drugs, profane language and any insult against all religions and beliefs.
CIMEMU especially targets the moral values by informing the children and youth who are unprotected against moral degeneration and aims to protect the family, which is the building stone of Muslim society.
Being online, anyone, Muslim or not, looking for moral, ethical, virtuous, family values and worried for the degeneration of young generations will be able to make use of this free service.
Editor's Note:
Disu Kamor

Executive Chairman
Muslim Public Affairs Centre, MPAC
Nigeria.

MPAC Convention
Website: www.mpac-convention.org

e-mails: [email protected], [email protected]
Website: www.mpac-ng.org