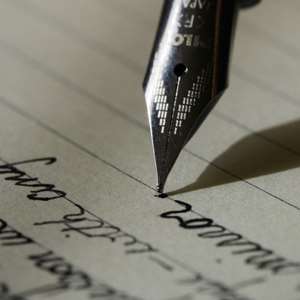 The natural order of things is being abandoned by the human race. Therefore, the natural order of things must be put back into place.
In the natural order of things that God created, there is always a time of purging when the body, earth, or system becomes infected. Sin is the great infection of the soul. It is this sin, it is this darkness, that has infected men and women. Romans 6:12-14 says 'Therefore do not let sin reign in your mortal body so that you obey its evil desires.Do not offer the parts of your body to sin,as instruments of wickedness but rather offer yourself to God and offer parts of your body as instruments of righteousness.For sin shall not be your master,because you are not under law,but under grace'.
God send signals and messages through the soul and conscience to every man, women, and child. A few people receive these signals. The rest of humanity has ignored them. Some people even go the direction opposite the signals of surrender, love, care, and compassion. What a tragedy! What grief God feels!
So many think they can get by in ways that require no sacrifice and service in God's name. So many openly sin and do not really care. They will care. They will cry out for Him. They will fully know the error of their ways.
God hears and love prayer. It is when you pray that He is open to you. When you sin, He is closed off. His heart is like a door. Through Christ Jesus His Son, you can come to Him and find rest.As 1 John 5:12 says 'He who has the Son has life,he who does not have the Son of God does not have life.
You can feel God's love flowing down into your sinful heart and be purified. When you surrender up to Him and lay all your burdens, problems, sins and heartaches at the foot of the Cross of Calvary, He hears you.
Oh how great the misery will be for those who do not repent(Rev 21:8). The misery of those who will see their unclean lives will be great. So many millions of people are so blind to their sinfulness. They have turned away from God. Millions have turned away in every faith. Every faith is full of hypocrisy and falsehoods because people have turned away fom God. What ego and power man has. Man will soon learn he has no real power . Man will learn the error of his ways. Instead of going in the direction of love, grace and humility, he has turned to darkness, sin, rebellion, revenge, and pride. Even those who are called by Him to be pastors, servants, and leaders have forgotten about His true essence.
Do not be caught up in the world. Do not be caught up in the things of the world. Your world will come to an end soon enough. You will die a physical death and your world will slip away. Be caught up in God, in what He teaches, in what He wants from you. Be at peace and be in love with God.
As Jesus says 'take one day at a time( Matthew 6:33-34).Keep close to God.When you sin,admit it to God and keep an honest relationship with others.Amen
Be dead in sin,Alive in Christ and a slave to righteousness.God bless you.