Demolition Of Towers With Excavators From The Top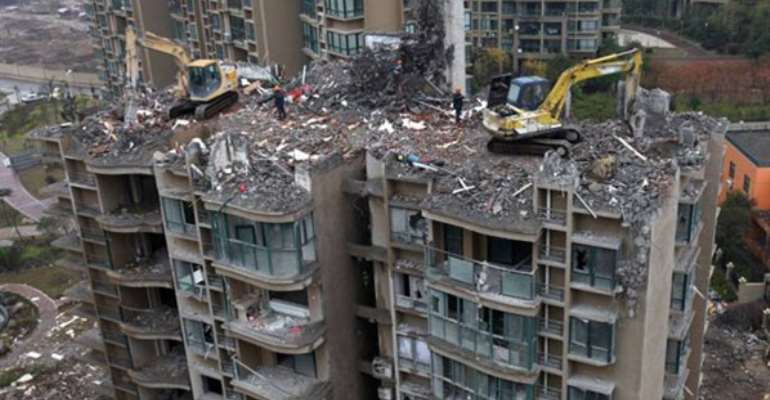 Excavators rips off high-rise from the roof.
The Incredible picture from China. A 18-storey tower block is demolished by two excavators from the roof top down to the ground floor in Taiyuan-China.
The house was completed only in January 2011 and was supposed to have only eleven floors. Why the high building was constructed to the 18th floor is not known. What is clear according to experts is that the foundation of the building could not carry the load in the long run.
To save costs, they planned a less costing method to ground floor the tall building with excavators, a demolition from the roof. An explosion would have been too expensive. The excavators were transported by a crane onto the roof.
Taiyuan is the capital of north China's Shanxi Province.
FRANCIS TAWIAH (Duisburg - Germany)