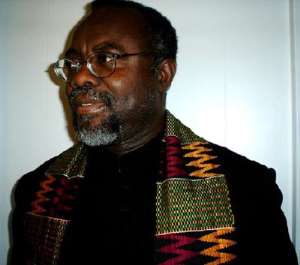 The reported attack of Mr. Samuel Atta-Akyea by elements alleged to be coming from the palace of the Okyenhene, Osagyefo Amoatia Ofori-Panyin II, should come as disconcerting news to those of us interested in the stability and dignity not only of the chieftaincy institution, but even more significantly the imperative need for our fledgling parliamentary democracy to organically synergize with its indigenous antecedent to ensure the smooth and rapid development of the country.
If, as already indicated in an earlier article that I wrote regarding one Citizen Kwame Boateng and the galamsey issue, tempers remain high on the question of the credibility of the Okyenhene vis-à-vis the environmental protection and development of Okyeman and, indeed, Ghana as a whole, then it is urgent for the Okyeman Council, working in close association with either the Eastern Regional House of Chiefs and/or the National House of Chiefs, to appoint an independent investigator, possibly with powers of subpoena and judicial mandate and the appropriate terms of reference, to decisively and thoroughly resolve the raging impasse.
As yet, not enough details have emerged in the latest incident involving the Member of Parliament for Akyem-Abuakwa South and some elements alleged to be in the pay of the Okyenhene, and so it would be utterly premature and downright irresponsible to draw any conclusions one way or another (See "Atta-Akyea Attacked; Okyenhene Fingered" Ghanaweb.com 11/28/11). Still, one thing can be said about the preceding apparent exhibition of hostilities, particularly when it also involves the one man with the most far-reaching megaphone who is legitimately mandated to represent the people of Akyem-Abuakwa in our National Assembly. And it is this very fact that makes the raging impasse too serious to be treated as a purely domestic affair.
It also does not look very good when account is taken of the fact that the next president and chief-of-state could likely not only come from Akyem-Abuakwa, but also the latter's traditional capital of Kyebi itself! And the fact that Mr. Atta-Akyea currently occupies the very seat which until barely three years ago, was also held by the Presidential Candidate of the main opposition New Patriotic Party (NPP) for Election 2012, Nana Addo Dankwa Akufo-Addo, makes it all the more imperative for the former Attorney-General and Minister of Justice to promptly release a position paper, clearly articulating his stance vis-à-vis the critical question of environmental protection and preservation, in general, and the galamsey issue, in particular; and also what provisions Nana Akufo-Addo intends to advance in order to ensure that our national environmental protection and preservation law/codes are rigidly enforced.
For now, what needs to immediately occur is for local law-enforcement and security agents to step in and disarm the violent elements involved in the dispute. For Kyebi, as also the rest of the country, needs to be made safe, secure and sound for all its residents, "Citizen" and non-citizen alike. The Okyenhene also needs to promptly come out and make his opinion and position on the raging bout of simmering internecine hostilities publicly known, since he is already nationally recognized for his strong moral stance on a vast range of issues and activities of great national significance. For instance, most of us among members of the well-meaning public are eager to learn precisely what rules and guidelines govern galamsey and/or private mining activities in the Akyem-Abuakwa sub-state.
The ministries of Chieftaincy, Health and Environment also need to promptly come out with position papers, as also President John Evans Atta-Mills, who is equally known to strongly express his opinions and beliefs on issues of morality and legality, for good or ill.
*Kwame Okoampa-Ahoofe, Jr., Ph.D., is Associate Professor of English, Journalism and Creative Writing at Nassau Community College of the State University of New York, Garden City. He is Director of The Sintim-Aboagye Center for Politics and Culture and author of "Ghanaian Politics Today" (Lulu.com, 2008). E-mail: [email protected]