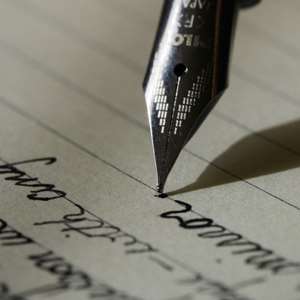 Anjali Singh – CNS

(CNS): She packs a powerful punch, given her pint size stature, yet the lady from Dora, a quaint hamlet of district Ghazipur in Uttar Pradesh, is a tall woman thanks to her achievements and she makes no bones about it. Having stood for the Gram Sabha elections and winning with a over 300 votes which was a total landslide victory for her, Savitri stands as a testimony to what a strong will power coupled with an effective communication skill can do, no matter what the physical constraints or societal traditions maybe.
Being the only dalit living in a village of 200 bhoomihars (landlords) she fought to keep her land from being usurped by the landlords, eradicate castesim from the village, helped children go to school and exposed the corrupt practices by the school headmaster! If that was not enough she set up a stitching school to teach young women how to get self reliant!
Ask the petite wonder how she manages all this, and pat comes the reply, "I told myself how long will this oppression go on, as dalits my family and my community has faced a lot of discrimination and injustice for many generations. So I decided that either I put up with it or rebel against it and change the way we lived forever. Naturally my heart chose a life of dignity and my fight for our rights began in 2003."

Interesting as that sounds, her story and many like hers were shared by social activist who were the many participants at a unique Communication Needs Assessment workshop conducted by a New Delhi based organization called Poorest Areas Civil Society (PACS) in Lucknow on 10-12 October 2011 in association with Resource Alliance Group.
While Savitri shared her experience of how she used effective communication tools to mobilize and motivate people in her village to usher in change many others at the workshop spoke on their fight for right to education, MNREGA compensations, working with the excluded communities like Muslims, dalits, SC/ST, tribal, women and children.
Says Sutapa Mukherjee, a women rights activists from Ghaziabad, whose organization Gram Niyojan Kendra has been working with sex workers in Rajasthan and Uttarkhand, "The work that most social activists do make a tremendous impact in the areas they intervene in, but all this goes unnoticed as they don't take the best practices to the public as they communication skills are mostly not developed. A lot of good work which can be replicated needs to be well documented and publicized and workshops like one PACS is organizing will help enhance the communication ability of most NGOs and the staff."
Adds Shirin Abbas, a former journalist and a development consultant, "The power of expression is the most essential tool in communication. Those in the development sector though are fantastic harbingers of change they really need to learn to narrate their work. This they can do by making innovative use of media and its tools which will help develop their simple advocacy tools. Thus they can tell the world how they fought for the people's rights, broke barriers to get children vaccinated and even faced challenges to empower women."
Abbas who was the resource person at the workshop also demonstrated to the participants how to create a newsletter and design and shape news from their areas.
Also present at the workshop as an expert was Augustine Veliath, former Communication Specialist UNICEF Lucknow who helped the social activists present understand the concept of Appreciative Inquiry using the 4-Ds cycle of discovery, dream, design and destiny, the formula he has developed for effective communication.
As Veliath put it, "It is high time we move from the much use concept of SWOT (Strengths, Weakness, Opportunities and Threats) which helps determine weakness in a venture to SOAR (Strength, opportunities, Aspirations and Results) which focuses more on what our strengths are. For any communication technique to be successful we need to first understand the strength, opportunity, aspirations and results. For this dialogue is very important we have to learn what we want to say and how are we going to get people who matter listen to it. So if we want people to learn to listen we have to learn what we want to say and how."
Adds Priyanka Sarkar, Knowledge and Communications Manager, PACS, "The workshop is being organized to understand the communication needs of our partners in seven states of India. The initiative is supported by Department for International Development (DFID) and will help develop communication mediums for the partners we work with. We have selected some new partners from Uttar Pradesh who talk of social inclusion, Muslims, Dalits, SC/ST, women and children and also the marginalized and weaker sections in the state. These people have never been represented and we want them to share their plans and highlight the wonderful they are doing."
As per Sarkar, PACS plans to support the approved proposals and ideas that come out of the workshop for a period of 4 years, "At our plenary sessions in the workshops we have got to see and hear powerful stories of self motivation and emerging role models in respective districts. So we will help them further to communicate, motivate and evaluate the work they are doing in the long run by capacity building."
So having said that don't be surprised if you suddenly get to hear social activities and community based organizations making news on prime time! (CNS)
Anjali Singh - CNS
(The author is a senior journalist writing for Citizen News Service (CNS) and is the founder-Director of Saaksham Foundation. Website: www.citizen-news.org )