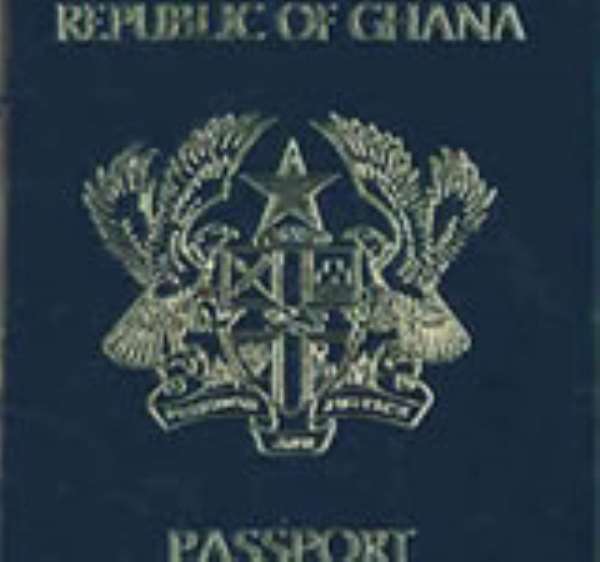 Despite the recent bad press generated by Mr. Linus Attarah's trouble with his visa application at the Ghana Embassy in Denmark and the counterclaim in a press release from the embassy professing no wrong, it appears Ghana's diplomatic office in Copenhagen is indeed a messy Nordic outpost.
The Embassy has posted on its website that : "According to the International Civil Aviation Organisation (ICAO) all hand written passports will not be valid for travel after 31st march 2010." The embassy is claiming this is because Ghana, in conformity with ICAO launched biometric passports on March 23, 2010. Then in a style reminiscent of a military government announcement, the statement adds: "All holders of hand written Ghanaian passports are advised not to panic but contact the mission immediately on +45 21322971 and +45 3962 8222" - as of April 11, 2010 10:00AM Toronto time http://www.ghanaembassy.dk/
On seeing this announcement while sitting in my office in Toronto, I called the Ghana High Commission in Ottawa and got an official who readily clarified that handwritten passports are valid for the next five years.
Will someone tell the Ghana consular office in Copenhagen that there is a difference between the discontinuation of the issuing of handwritten passports and "valid for travel after 31st march 2010"? What is actually happening is a phasing out process. Common sense should have prevailed on the official who issued the notice to realize that it is bizarre to de-legitimate literally millions of passports held by Ghanaians all over the world and give holders only a week grace period to acquire new passports.
Secondly will someone educate the Ghanaian diplomats in Copenhagen that, the ICAO cannot authorize that handwritten passports from Ghana are not valid. It is the Ghana Government that can issue such a notice. So if even it were true that the passports are not valid for travel after March 31, they should simply say that the government of Ghana has decided so.
The Ghana Embassy in Copenhagen should withdraw this misleading notice on its website and apologize to Ghanaians for doing a poor job representing us abroad. God knows how many Ghanaians in the Scandinavia have had to change their travel plans since this notice was put out.
Credit:Dr. Amin Alhassan
Associate Professor of Communication Studies
York University, Toronto Canada
[email protected]