Kwame Pianim lied and NPP must shut up!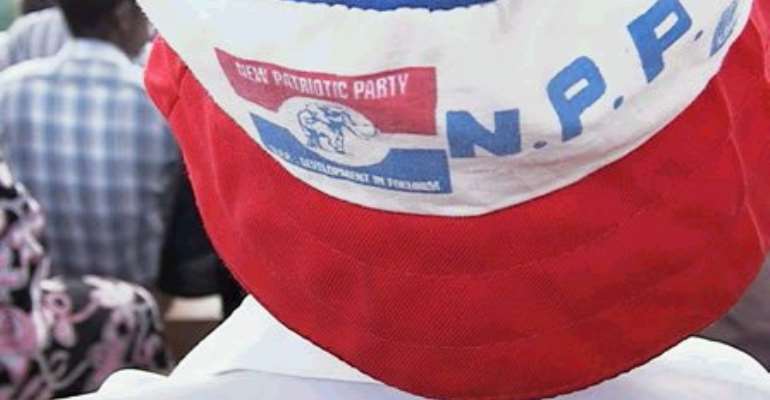 Since a leading member of the opposition New Patriotic Party (NPP) Mr Kwame Pianim alleged that he witnessed President Mills reject brown envelopes allegedly containing what he claimed was a bribe, the NPP have being jumping from one radio station to the other asking President Mills such silly questions as; why he did not report the givers of the bribe to the necessary state agencies to deal with them?
This is an outrageous call by the NPP and to me nobody should take the NPP's call seriously on this occasion. My reason is that, did President Mills tell anybody that, he rejected brown envelop(s) containing bribes from anybody? If the answer is no why is the NPP calling on him to substantiate or take action over an allegation or comment he never made in the first place?
Kwame Pianim knows where he saw the President reject Bribes. So all the allegations and questions that the NPP is posing to the National Democratic Congress (NDC) and President Mills must be directed at Pianim. He must be held responsible for making such uninformed comments!
If I were President Mills I would have quickly disassociate myself from Kwame Pianim's Claim. For all you know that statement could be a "Trojan Horse"
Dear readers how on earth would somebody go to bribe a President of a sovereign state in the presence of an opposition stalwart? I don't think even a day old baby would accept this unattractive LIE!
If such a thing even ever happened in the presence of Kwame Pianim then it could be due to either of the following, firstly it was stage managed by President Mills to tell an opposition stalwart how incorruptible he is as President, or Kwame Pianim could have been the very person who initiated the giving of the Brown envelop!
My questions to Kwame Pianim are; what did he tell the President when he saw him being bribed? In other words why did he keep quite over it only to disclose it on the 7th December, 2009? Can his silence over witnessing a sitting President being bribed be said to be an act of condoning and abetting a crime?
Can Kwame Pianim convince Ghanaians why he should not be asked by the Serious Fraud Office (SFO) to help them investigate what he witness tomorrow?
Other questions are, can Mr Pianim disclose the location he was with the president when he witnessed him rejecting the bribe? Was it at the castle or the private residence of President Mills? Whether it was at the castle, the private, residence of the President or any other place, nobody can just walk to the president with or without envelop and not told he was seeing a visitor True or False dear readers?? Can Pianim also convince Ghanaians if he was not doing propaganda for the NDC? There is the urgent need for Mr Pianim to provide answers to these questions.
Until he answers these questions it would not be out of place to say he speaking untruth. This is what the NPP must ask of Pianim and stop chasing the facts not the elephant into the bush!
The hypocrisy of the NPP at times is so appalling! When Arthur K wrote a book the other time which was full of revelations and suggestions which can help the NPP win back power in 2012; such words as "He is a traitor" "He could not keep a secret" were all used against him. Now the same people have left Kwame Pianim who can also best be said to be a "traitor" and are rather asking President Mills to substantiate somebody's statement! Is this not laughable?
The other allegation Kwame Pianim made was that, he never witnessed either former President Kufour or Jerry Rawlings ever reject bribes! The question to ask here is that, is it when he witnesses the rejection of brown envelopes the yard stick of measuring the corruptibility or otherwise of current or former Presidents? In any case who gave him such a role?
The discerning thing for the NPP to do in the midst of this claim of one of its own is to shut up!
Credit: Akilu Sayiby, UK
[email protected]
Development / Accra / Ghana / Africa / Modernghana.com