MTN goes dirty on Tigo, Vodafone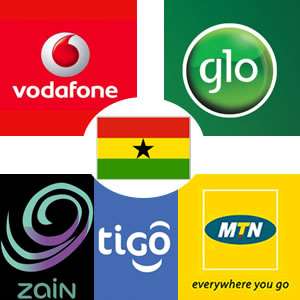 MTN goes dirty on Tigo, Vodafone
With the kind of stiff and keen competition in the telecommunication industry, it is expected that key players in the sector would play to the rules of the game and not to be seen undermining each other's efforts at wining more subscribers.
However, TODAY has gathered that subscribers of Tigo and Vodafone are very infuriated over an MTN advertisement which runs on the state broadcaster, Ghana Television (GTV). They described that the MTN advert as demeaning and insulting to Ghanaians who are hooked on Vodafone and Tigo networks.
"The advert is unethical on the part of MTN and very insulting to the customers of Tigo and Vodafone and must therefore be withdrawn," Mr Michael Obimpeh, a Tigo subscriber said furiously.
In a telephone interview with Ms Efua, one of the MTN media relations officers, although she did not think that her outfit could sabotage Tigo and Vodafone with that advert, she could also not comment on the advert as she admitted that she has not seen.
"I will seek clarification from our marketing department and immediately I have their reaction I would tell you, she sent this message via her MTN number to our reporter's number.
According to the Tigo and Vodafone subscribers, the advert is not just one of the numerous promotional advertisements of MTN to get more customers, but ostensibly a well-thought out strategy aimed at sabotaging Tigo and Vodafone.
The paper discovered that said Mobile Telecommunications Network (MTN) advert has been running for some time now and is usually showed during the business section of GTV's 7:00 o'clock evening news.
The advert features Ghana's ace midfielders Michael Essien and Stephen Appiah who are all in yellow outfit including even their boots indicating the colour of MTN.
Besides, the paper discovered from Tigo and Vodafone subscribers that there is this part of the advert which shows a group of children in what looks like a classroom. And what baffles them is where although all the children in the advert are in yellow there are two kids; one of who is in blue and the other in red.
What was irritating about the advert is the fact that the kid in blue which is the Tigo colour is shown dozing and the other child who is in red indicating the colour of Vodafone is fast asleep and seems not to know what is going on.
"The bad portrayal of the blue and red colours which of course are the colours of Tigo and Vodafone in the MTN advert indicates clearly that the company is out to cast these two telecommunication companies in a negative light," stated Mark Scot, a Vodafone subscriber.
The paper further gathered from the subscribers that they are indeed irked about the continuous silence of management of both Tigo and Vodafone. They could not understand why management of their networks has not taken MTN on and have allowed them to cast them in a negative light.
"What I can't understand is why Tigo and Vodafone managements have not reacted to the advert and have allowed MTN to continue showing it," queried Master Kofi Oppong, a first year student of the University of Ghana, who is a subscriber of Tigo.
In the face of the demeaning MTN advert, subscribers who spoke to TODAY demanded the withdrawal of the advert and an unqualified apology to customers of Tigo and Vodafone.
"We demand an immediate cessation to the playing of the advert on GTV and other television stations and an unqualified apology from management of MTN," stressed Madam Efua, a Vodafone subscriber.
They further charged management of both Vodafone and Tigo to ensure that such an unethical advert is never replicated on any of the country's TV stations.
Source: TODAY Newspapers