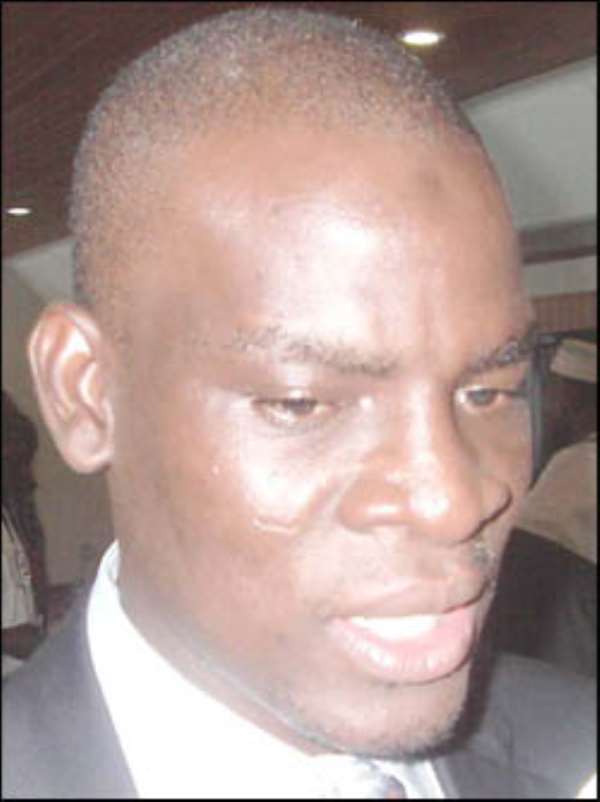 Haruna Iddrisu, Minister for Communications
THE MINISTER for Communication, Haruna Iddrisu has slammed the report of the Inter-Ministerial Review Committee tasked to examine and review the Vodafone sales and Purchase Agreement (SPA) concluded with the Kufuor-led Administration.
According to Haruna Iddrisu, the Committee overstepped its remit in expressing an opinion on the constitutionality or otherwise of the said transaction and, "It does not lie within the powers of the Executive or the Ministry of Communications to make such a pronouncement especially since there is a matter pending before the Supreme court on the same subject".
Mr. Iddrisu's position has been roundly criticized by NDC hawks who accuse the minister of compromising his position.
Pro-NDC papers have jumped on the Minister for turning around to condemn the committee he had set up.
The Inter-Ministerial Committee was set up by Mr. Iddrisu to review the divestiture of 70 per cent shares of Ghana Telecom to Vodafone Plc.
However, the committee recommended, among others, the nullity of the transaction, describing it as unconstitutional because the documents sent to Parliament by the then President, John Agyekum Kufuor, were not what was voted on by the MPs.
According to the committee, President Kufuor's documents were from Vodafone Plc, London, while the transaction approved by parliament was between GT and Vodafone BV, Netherlands.
However, realizing that the committee goofed badly, Haruna Iddrisu quickly distanced himself from the illegality of the committee, especially since the Executive cannot review any action of Parliament.
Moreover, when President Atta Mills visited the United Kingdom at the invitation of British Prime Minister Gordon Brown, he did not visit Vodafone BV in the Netherlands but rather Vodafone Plc in London. The President and his entourage were given a generous reception, including gifts, by Vodafone Plc.
     
Meanwhile the Committee has already submitted its report to the Ministry of Communications, which has forwarded it to the Attorney-General and Minister for Justice for legal opinion and advice.
Haruna Iddrisu added that, "Government will continue to uphold the rule of law and respect the separation of powers principle under the 1992 Constitution since such a declaration or pronouncement on the constitutionality of International Agreements is the exclusive preserve of the Supreme Court of Ghana".