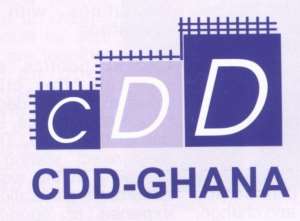 CDD
The Centre for Democratic Development (CDD) and the
French Embassy on Wednesday described media reportage as vital and indispensable
in several efforts in securing a lasting and durable democracy in the country.
The media played a significant role in past elections and every commentator
expressed some appreciation for the work the media did.
One thing media did so well collectively was to ensure that every Ghanaian knew
there was a general elections coming on, to the extent that there was elections fatigue
and people actually got fed up with election news.
The media also did well during the elections itself, sending reporters to practically
every nook and cranny. Radio Stations and the TV Channels were clearly in
competitions to see who could cast the net wider. And in cases where results delayed,
reporters and presenters evidently made personal sacrifice to wait and keep the public
informed.
Although Journalists played a significant role in the run-off Elections,some journalists
and media houses did not live up to expectations. News items that could have plunged
the country into conflict were transmitted.
Journalist must avoid partiality, misuse of power, defamatory languages in their
reportage, she added.
Jeannette Quarcoopome of the Media Foundation for West Africa also made a
presentation and said well trained journalistS should be sent to the field to ensure
professionalism, issues of importance should be raised during elections to ensure
objective and balanced reportage.
GNA