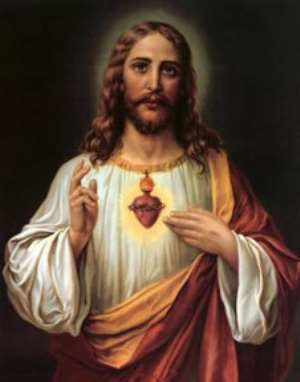 Most Reverend Matthew Kwasi Gyamfi, Catholic Bishop of Sunyani, has urged parents to include Bible studies in the upbringing of their children.
He said such an attitude would produce God's servants from their homes including reverend fathers, sisters and brothers to enhance church evangelism.

Bishop Gyamfi made the call when celebrating a Pontifical Mass at Dormaa Ahenkro to climax this year's Christian Mothers Conference of the church in the Sunyani Diocese.
It was attended by about 4,000 participants.
He stressed the need for unity and understanding between married couples and total discipline in children upbringing as basic tenets for children's success in life.
Bishop Gyamfi expressed concern about divorce that had led to waywardness among many children in society and noted that good parenting did not rest with biological parents alone but with all right-thinking people in society since effects of juvenile delinquency affected society.
Madam Christine Arthur, Sunyani Diocesan President of Christian Mothers Association, said this year's conference was dedicated to spiritual enhancement within the context of Saint Paul.
She said the conference would discuss and raise funds for a vocational project to be established by the association at Yawhimakrom, near Sunyani.
Madam Grace Ferrey, Dormaa Parish Organiser of the association, lauded the leadership of other religious bodies in Dormaa for participating in the four-day conference.
She noted that their gesture symbolized unity among religious organizations in Dormaa and urged them to keep it up.