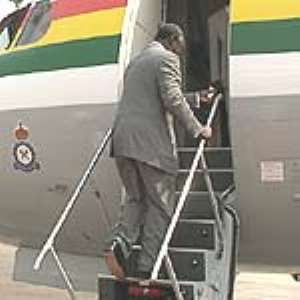 Former President John Agyekum Kufuor left Accra on Monday night for Milan, Italy, to attend the inauguration of the Alliance for Africa Foundation (AAF), an international development organization with headquarters to be based in Accra and Milan for Africa and Europe respectively.
The occasion would see the confirmation of the former President Kufuor as first President of AAF, according to a statement issued by Mr Frank Agyekum, Communications Director, Office of the former President. It said the former President would give remarks outlining his vision for the Foundation.
About 120 guests, including diplomats and businessmen would attend the inauguration.
AAF has an initial seed capital of 10 million Euros and its core functions include supporting health care, defence of civil rights, education and training, charity and promotion of growth and development in Africa.
Former President Kufuor, who is accompanied by his wife, Theresa, would be away for 10 days.
This is the first time the former President is travelling outside the country since he left office on January 6 this year.