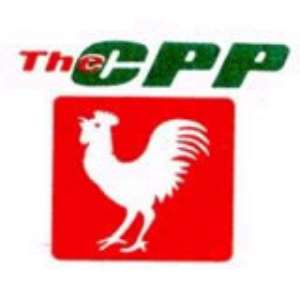 Scores of leading members of the Patriots, a political pressure group that aims at making patriotism fashionable again and revitalize the Convention Peoples Party (CPP), on Thursday picked nomination forms to contest for various positions within the party.

The leading members who picked nomination documents were Dr Kwaku Osafo an economist and Mr Bright Akwetey, a lawyer, who are both contesting the flagbearership slot, Mr Kosi Dede for the General Secretary and Mr Yoofi Thompson, National Organiser.

In a show of comradeship the Patriots whose slogan is "Ghana Before Self and Ghana Deserves Better," arrived at the CPP National Headquarters in a convey of vehicles and vociferous party supporters who danced to brass band music and Kpalogo music.

Other positions being sought include Vice Chairperson where Naa Koodia and Dr. Abu Sakara are contesting.

The membership of the Patriots, who described themselves as committed and dedicated to Nkrumaism, includes leading members of the CPP, students and Ghanaians of all status.

Speaking to newsmen after presenting the aspirants with nomination documents, Professor Nii Noi Dowuona, CPP General Secretary, commended the aspirants, especially the flag bearer contenders, for demonstrating unity.

The CPP opened nominations for presidential candidate and national executive positions on Monday October 8. Vetting of aspirants for the party's flagbearer position would start immediately after the filing of nominations.

Prof. Dowuona urged the aspirants to maintain party cohesion and unity throughout the campaign period and beyond, as the party would need all its soldiers for the battle of Election 2008.
Source: GNA