Why Companies should be embracing Corporate Social Responsibility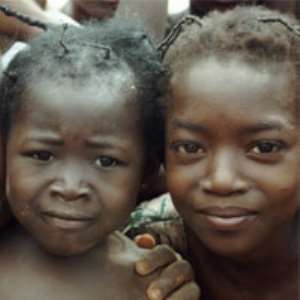 Corporate Social Responsibility (CSR) is the continuing commitment by business to behave ethically and contribute to economic development while improving the quality of life of the workforce and their families as well as the community at large. (http://www.mallenbaker.net/csr/CSRfiles/definition.html)
CSR therefore talks about the need for companies to contribute to the development of the communities in which they operate. This is important for the following reasons:
1) Fulfillment of business ethics
2) Great support from the community (in terms of expansion) and
3) Third Party Endorsement
Fulfillment of Business Ethics
Every company exists because there are customers to purchase its products and/or services. And these customers are often people living in the communities in which the company is located. For the fact that a company cannot exist without customers (who are often the members of the community in which the company is located), it is ethical for companies to contribute to the economic development of the communities in which they are based. By doing this, they will be showing their appreciation to the communities and thus will be fulfilling their business ethics.
Great Support from the Community
By embracing CSR also, a community may greatly support a company. In times of expansion for example, community heads may donate a vast stretch of land to meet the expansion needs. This is particularly important if a company wants to create a source of raw material.
Third Party Endorsement
Another benefit of CSR is Third Party Endorsement. A Third Party Endorsement is a statement or recommendation about a company's products and/or services from its customers or business associates. In a survey conducted by APCO (Association of Public Communications Officers) in 2003, 72% of the respondents said they have purchased a company's product in response to positive news about a company's CSR activities. 61% also said they have recommended a company to others in response to positive news about a company's CSR activities.
Debbie Allen, an author once said "Third Party Endorsements are so effective that in many cases, they will increase your sales figures more than any sales letter, advertisement or website ever could".
Not embracing CSR can lead to loss of competitive advantage, loss of market share and sometimes, loss of competent staff.
Though it is ethical for a company to embrace CSR, sometimes the community in which the company is based might want the company to show its appreciation for their purchases and perhaps for the location by contributing to the development of the area. Thus the community may contact the company for assistance in building roads and other infrastructure. Failure on the part of the company to help may lead to decrease in customers and hence a loss of competitive advantage if any. A decrease in customers can also result in loss of market share. In addition to these, some staff members often want to be associated with companies who are in the good books of the community. Hence at a time when a company is not embracing CSR and thus putting itself in the good books of a community, a staff like this could resign, and this will be a great loss to the company if the staff was a competent one.
CSR is therefore very important in the life of a company and should be taken seriously.
Copyright @nana2007