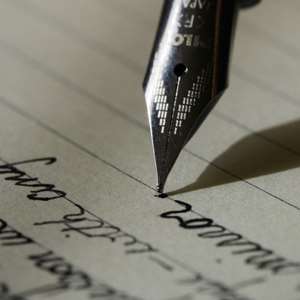 I bought a separate SIM card and got hold of the phone number of D.C. Mahama. I called him directly and asked for our money back. Once I hung up I noticed what a fool I was. I took out the SIM card and destroyed it and five minutes later Victor Ataba called me whether it was me who had called D.C. Mahama. My instinct advised me to keep cool and deny his question. I run back to our place of residence Executive Lodge, Greda Estate, owned by Charles Khartey.
Justice Ibe and Sey Adjei went for a meeting the next day with Mr. Tabiri, Head of Ghana Interpol on behalf of the Asian investors located at the Police Headquarters in Accra. He asked them to return three days later for him to investigate the matter. They did as asked and heard from him the confirmation of their claim. He offered them bodyguard protection as we were dealing with very powerful men ready to end our lives. I said when bodyguards are around me as a 1, 95 m tall white man my life would be ended right away. Justice Ibe and Sey Adjei left straight to Lome, Togo. Out of their safe house, they communicated with leaders of the NDC. These promised to pay back the taken money in installments, something they never did. So we all came out of our safe houses after two months of hiding.
We begged our investors not to abandon Ghana and were successful. BoG Bank of Ghana Governor with Lawyer Stephen Amegee, by his account Cousin to JJ Rawlings (I never got a confirmation to his claim only childhood stories) suggested using Godey Ltd., Adabraka a nephew of Mr. Amegee to bring in more funds. A contract was drafted to share the funds at a ratio of 40:60%, 40% for our cocoa business, and 60% for affordable housing projects of Godwin Dey from Godey Machinery and Chemicals Ltd. and use UT-Bank as a processing bank. UT-Bank was not able to give us cash for our activities. It was agreed to give them a SWIFT code 713, a bank guarantee from a Swiss bank. With it, they should do business and generate enough cash for our activities. A time frame was not given. I was presented with a contract and raised several concerns before signing the contract as a witness. It was agreed to invest up to $ 1 Billion over several years.
In 2015 I had an appointment with Hope Agboado, Legal Department, UT-Bank, Airport Branch, Headquarters to ask about our money situation holding all documents in my hands. He said nothing had come no record about our case. He asked a female police officer with a machine gun to arrest me. I sat in a car on the left from me the police officer, Hope Agboado at my right, and two UT-Bank workers in front. I felt like a criminal without having done something wrong. At the Airport Police station, Mr. Agboado wanted to file a CID report against me but was refused to do so as I was the complainant. After Mrs. Sheilla took my particulars I was asked to see the Commander. He was relaxed and the moment I saw him I knew our case was lost. After half a day I was released from custody. Later Mrs. Mawuena Trebarh, CEO of GIPC Ghana Investment Promotion Center Otumfo Osei Tutu II let us know UT-Bank had used the bank guarantee to level their books. Ibrahim Mahama, younger brother of John Dramani Mahama and CEO of Engineers&Parrners Ltd. and two other companies had refused or was unable to pay back their loans. Instead of them declaring bankruptcy as mandated by law they pushed UT-Bank into insolvency like Ibrahim Mahama had done before with Merchant Bank. The Asian investors withdrew the bank guarantee finally with many Ghanaians suffering.
On 27.12.2017 I left Ghana together with my wife from Kumasi, Alberta Mensah, and married Alberta Heerde (on FB Alberta Heinz) leaving our suffering behind in exchange for peace, stability, honesty, security, and progress. As for me not even my dead body will ever touch down on Ghana soil a country that stole not only money from us but precious years of our lives.