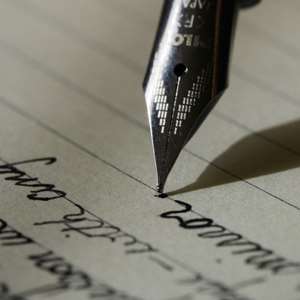 2011 the government of Ghana opened up the market for cocoa business. Besides Ghana Cocobod, a state-owned entity, LBC Licensed Buying Companies were allowed to help with marketing Ghana cocoa. Only nationals were permitted to get a license and trade in the cocoa business. They were able to partner with foreign investors due to the lack of funding and knowledge of the foreign market.
Splendid Business Ltd. in Techiman, Central Ghana, with a Ghanaian Pastor as CEO, was an LBC. Foreign investors saw the profit potential of this business besides digging for gold, oil, and diamonds. In September 2011 they signed a contract with Splendid Business Ltd. over 5 years with an annual transfer to Ghana of $ 10 Mio. As the year had nearly ended $ 5 Mio. for that short period was transferred to the GT Bank Cantonment Branch. (Shortly before the Hong Kong investors had sent $ 2 Mio. to another company headed by Mr. Boakye into Energy Bank, Tema Branch. Two Managers of the bank stole the money and run to abroad. Energy Bank refused in court to accept any responsibility for their former employees.)
GT-Bank refused to release the funds received for Splendid Business Ltd. from Techiman. This fact was brought to the attention of Mr. Okoro and his partner Mr. Hottey along with a junior partner only known as Mr. David. Mr. Okoro was the Transport Manager of the former President of Ghana John Dramani Mahama at Castle Osu by that time office of the President.
Mr. Okoro invited my later partners Justice Ibe, a Nigerian based in Lome, Togo, and Ghanaian Sey Adjei located in Tema Community 2 for undercover meetings. In two secret meetings, Mr. Okoro stressed out how close he was with the president of Ghana. He said the President would guarantee a smooth transaction of any of their deals in the cocoa industry. But this can only be guaranteed when the governing party NDC would benefit from it. He himself and his partners would take 15% while the NDC would be given 10% of the deal. The NDC needed to finance the 2012 upcoming election and any money was needed. Third-party election financing by foreigners is not permitted by Kwame Pianim, former Chief of Staff later in his office lectured me.
In Spring 2012 the sum of $ 25 Mio. was transferred to the Amazon Consultant Ltd. Bank Account of Mr. Hottey based on the handwritten note of Mr. Okoro on a diary sheet of paper (refer to documents published on my FB page multiple times.). It was agreed to keep mute until the election was won.
In March 2013 the Cabinet of John Dramani Mahama was sworn into office. The investors reminded their counterparts of their side of the deal and release of the $ 10 Mio. for the cocoa business. All communication lines were shut off. They wanted to give them a last chance to correct their behavior before reporting the case to the IMF International Monetary Fund. They know this could have triggered violence which was not in their interest.
In March 2012 I came to Ghana with the first step to doing business with my company Black&White Warehouse (Ghana) Ltd. with my Ghanaian partner Mensa Bediako. The office was located at the Circle behind Goil petrol station burnt down in 2015 during a blast killing 150 people on the spot. This company is still in existence and registered to trade in medicine as well as used clothes.
In June 2013 Justice Ibe signed in my Circle office a two-year contract to supply his company in Lome, Togo monthly with two 40-foot containers A grade used clothes. He further asked me what other kind of business I had an interest in. I told him I had really come to buy CPC Ltd. in Tema, Cocoa Processing Company Ltd. established in 1965 by Joachim Burmeister from Hamburg-Othmarschen, Germany on behalf of the former President of Ghana Dr. Kwame Nkrumah. He suggested partnering with me in the cocoa business and revealed his problem with getting the money for the cocoa business that was in the country but not in his hands. Justice Ibe offered me a reward of $ 1 Mio. if I successfully would retrieve back the money without making too much noise.
Through Vincent Vaughn of blessed memory from Bern, Switzerland I happened to meet Victor Ataba in my Circle office. He wanted an invitation letter for his wife. I mentioned the money came to him and handed him the documents I had received. Victor Ataba in my presence called D.C. Mahama, a blood brother of the then president asking for an urgent meeting. D.C. Mahama had his office in New Town which I later briefly visited but he was not around. He had a construction company. Victor Ataba asked for three days to look into the matter and see what it was all about. By that time he was a Security Guard at Castle Osu. We agreed to meet three days later in my Circle office. I asked my friend Mr. Boakye to be present and a witness. We waited for the arrival of Victor Ataba. When he came both men recognized each other as being former colleagues at Castle Osu. Along with Justice Ibe, Mr. Boakye had agreed on the previous deal. They smiled about the fact that Mr. Okoro was short. Victor Ataba reported back to me that all the information given by me was correct. He promised to help us even if we would have to deal with very powerful people who did not like the situation.
To be continued.