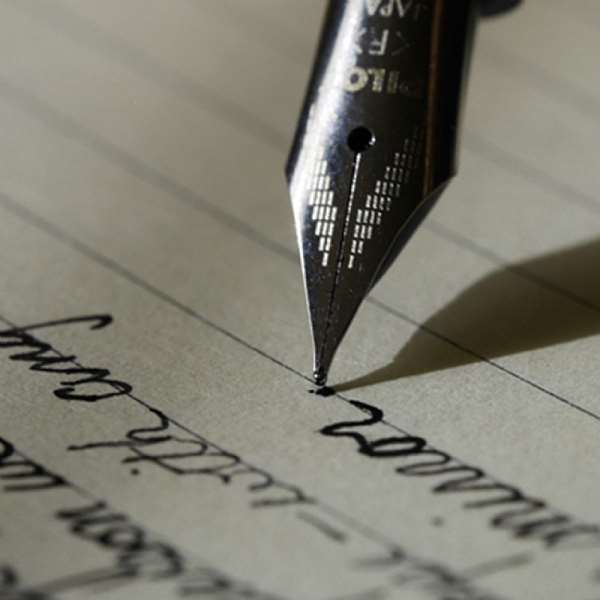 Culled from The Statesman, Tuesday, February 18, 2003
Abrefa Damoa
Dr J B Danquah and his colleagues were booed and hooted at by organised opponent supporters even in their strongholds, including Kumasi of all places, the home of the National Liberation Movement (NLM). This was if they had been despised by all Ghanaians, but it can be said that it was all propaganda at work.
Dr Danquah would tell the honest truth and be dammed, because being the gentleman, aristocrat and statesman that he was, he felt it to be an affront to compromise his hard won reputation through achievement for falsehood.
He openly accepts that he was hooted at on many occasions, and in this letter, he comments about the culture of hooting as "unGold Coast," as it is undemocratic.
GOEBBELIAN PROPAGANDA
Ref. No 00/UC/49
19th October, 1949.
The Editor,
Accra Evening News,
Accra.
Sir,
My attention has been directed to a paragraph in your "Accra Diary," issue of October 17, 1949, in which your columnist, Rambler, accuses "certain group of people" of using Goebbelian Propaganda in the report of their public meetings at Kumasi, Obuasi "and lately at Cape Coast."
There is, on the face of it, no doubt whatever that you refer to reports of recent public meetings held by UGCC leaders at Kumasi, Obuasi and Cape Coast.
Your suggestion is that we use Goebbelian methods and paint rosy pictures of what happened at such meetings. You state that when disowned by the public and hooted at, we had not the courage "to tell the truth or keep silent over it."
You assert categorically that the true news unfortunately (?) reaches the public, "and of course, every one gets to known that its Goebbelian propaganda method that is being employed to deceive the public.
All this, of course, is in the tradition of the sort of things the "Accra Evening News" has been writing for a long time against UGCC leaders - malicious and defamatory libels which we preferred not to take notice of. Libels, like labels, have two l's – they tell on both sides eventually.
On this occasion, too, I would have ignored your Rambler"s remarks but for his invitation to "any of the people concerned" to explain a certain incident to the public. I do so readily because it involves the name of a great gentleman at Cape Coast.
It is alleged by Rambler that whilst two of the Convention leaders had "taken refuge" in the gentleman's house, the gentleman, who is described by Rambler as "a great politician opponent" of one of the Convention leaders, "was busy castigating some one outside."
These statements are all questionable. Mr Ofori Atta and I, passing the street in a car, saw the gentleman in question standing on the main outside steps to his house. We stopped our car at a distance from the house and went back to pay our respects to him.
He received us in a warm and hilarious spirit and told his younger brother to take us upstairs. A few minutes later, the gentleman in question who had been watching the No. 1 Asafo Company's drumming and dancing and singing in the street, came up with his younger brother and went into another room.
Mr Ofori Atta and myself, after waiting for a while for our host went into this other room and saw him. His younger brother and some two or three women were with him. We said goodbye and left. The suggestion by Rambler that we left the gentleman's house surreptitiously is malicious and untrue.
The suggestion that the gentleman in question went outside and whipped some one whilst we were in his house is unworthy and, as far as I know, untrue. He was in cloth at the time, dressed, I believe, as an Asafo Company Captain, for he held a cow-hide whip in his hand.
As regards Rambler's suggestion that reports of our meetings have been doctored in the manner of the Nazi Goebbels because, as alleged, we wanted to "deceive" the public about the hootings, let me assure him that it little hurts me when I am hooted at. Could I be scared by hooting, I would have stopped my public appearances since the Palladium meeting of June 15 when I had the biggest hooting in my political life.
Last week I was told that Sekondi was the stronghold of the hooters and I should not go there. I went there. Some hooters hooted at me and my colleagues.
Even one of the hooters threw a stone from outside the meeting place to the meeting hall, hitting an innocent member in the audience. I was speaking at the time and I saw it.
Likewise at Cape Coast we were hooted at, not, however, inside the Town Hall, as some newspapers reported, but outside it. Some hooters, about 10 of them, got up from their seats and hooted as soon as they got outside. The meeting was still going on. As we went out and walked towards our cars, and also as we drove away, many more hooted.
I noticed one young mulatto boy in particular, a mere child of about 9 years of age, with a fine profile and a nice smile. He was well dressed in khaki shirt and shorts with self-braces, evidence that he came from a neat and well-to-do home.
As I left the driver in front of the Town Hall, this little boy stood behind my car at a distance, stretched out his hand and, smiling, shouted at the top of his little voice: "Hoo, hoo, Danquah, wo na ewi" meaning "Boo, boo! Danquah, your mother is a thief," (My mother died about 14 years ago).
I need hardly say I felt greatly sorry, not for myself, nor even so much for the boy but for his innocent parents at home. A poisoned seed has been sown in this little child's mind and it has ruined it, and it is going to poison his life and waste all his parent's precious energy and money on him.
At Kumasi at the Grand Hotel we were not hooted at, although there was animated discussion of our speeches. Krobo Edusei would bear me out, for he came to the yard and argued with some people but I do not think he saw any hooters there.
I did not (I do not suggest, however, that there are no hooters in Kumasi. There are, but not so many as in Sekondi and Cape Coast. I was once hooted at outside the Kumasi Junior Schools as I drove away after a talk).
At Obuasi we were hooted at but not, as the Ashanti Pioneer reported, inside the Cloth Hall where the meeting was held, but outside it and after close of the meeting.
Just as we were driving away in our cars, a bunch of mine workers standing by hooted. Among them and taking a lead was a tall, fair coloured young man of about 20.
I stopped my driver and beckoned to the tall boy to come and tell me why he hooted. But the last I saw of him were his heels. He ran like hell from the place just because I beckoned to him. Probably he thought I wanted to seize him and bundle him into my car.
The suggestion that we try to cover up the fact that there are hooters in this country, that they live up to their habit and hoot at us whenever they can, is absurd.
I love hooting just as I love dancing, though I neither dance nor hoot except once at the Palladium when I hooted back at the crowd through the mike.
I have known that Gold Coast youths are, at bottom, quite sensible and decent chaps.
They are not wicked or violent at heart, and, until quite recently, they did not as a rule, throw rotten eggs at speakers as we have been told that other people, who are boorish in character, do in their own countries.
Boorishness is foreign to the Gold Coast mind. This hooting is going to die down as soon as the hooters are told plainly that it is not decent but boorish – unGold Coast – to be a hooter.
Yours very sincerely,
J B Danquah.
Credit: "Journey to Independence and after" (J.B Danquah Letters – Vol. III. 1949 – 1951) by H.K Acheampong.
Courtesy: The Archives of V.O.D Twum-Barima