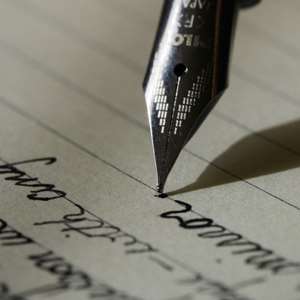 I read with horror and utter incredulity the idea that Ghanaians abroad will have to make some financial commitments between US$20 and US$50 if they wish to acquire a Ghana Card.
Apparently, the Chief Executive Officer of the National Identification Authority (NIA), Prof. Kenneth Agyemang Attafuah disclosed the weird decision on Peace FM.
"Speaking in an interview on Peace FM's morning show "Kokrokoo", Prof. Attafuah told host Nana Yaw Kesseh that although the card is free, it is not free for those outside the shores of Ghana."
"In Ghana, the provision is free, first and foremost, but the law that Parliament has enacted for our nationals overseas is that those in West Africa will pay the equivalent of 20 United States dollars in any country they are, whether Togo, Niger, Burkina or Liberia and those within the rest of Africa will pay the equivalent of 30 dollars, thus, those at South Africa or Namibia or Kenya. And now those around the world at large will pay 50 United States dollars in the currency of the country they reside, the equivalent," he said (Peace FM Online)."
I would like to submit that the said NIA law promulgated by Parliament which discriminates against Ghanaian abroad is nothing but vexatious, capricious, irrational, and incommodious in the 21st century Ghana.
Since when did a Ghanaian abroad cease being a bona fide Ghanaian?
I would like to believe that a Ghanaian plying his/her trade under the sea, on the moon, on the sun or on planet mars does not cease being a Ghanaian, and therefore cannot and must not be treated like an alien.
Tell me, why should some Ghanaians be treated as second class citizen just because they are plying their trade abroad?
The last time I checked, Ghanaians abroad contribute massively towards Ghana's GDP through remittances, so where is the need to discriminate against them?
It is in Ghana where every four years the Electoral Commission would carry out the registration of prisoners and leave out our brothers and sisters in Diaspora whose remittances help boost our economy.
Why should prisoners have the right to register and vote and those of us living abroad have no right to do so?
If anything at all, let justice prevail and stop treating Ghanaians abroad as second class citizens.
In sum, by asking Ghanaian abroad to make some financial commitments between US$20 and US$50 towards the acquisition of Ghana Card, aren't NIA flouting Article 296, which states: "Where in this Constitution or any other law discretionary power is vested in any power or authority, that discretionary power is deemed to imply a duty to be fair and candid"?
May God bless our homeland Ghana!!!
K. Badu, UK.
[email protected]