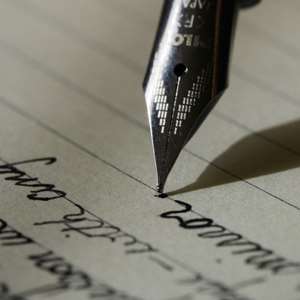 A very interesting story that has unfolded and currently the arrest of drug trafficking by a lawmaker from Ghana, a member of Parliament from Nkoranza North in New York, he is also reported as a Philanthropist. He is known as a chief of Amoma in the traditional area and single-handedly financed a number of development projects across the broad spectrum of the district,including the rehabilitation of feeder roads is a very sad situation not only for his family, friends, his constituent and people from Nkoranza around the world.
Eric Amoateng, MP is the most popular Ghanaian in the whole world right now and the story of his arrest is still fresh and a hot topic. The arrest will go down in history as created a dent in the house of Parliament, a bad example to all future lawmakers and also has a created a negative image for many law abiding globaltrotting, rich people in Ghana.
It will be interesting to see how the story would expose the malpractices of some of our officials and brings to the forum the "We no go stop" attitude of corruption. While many lawmakers in Ghana have expressed their opinions regarding the issue be it great or horrible. It also shows how some lawmakers in Africa in general will use their position to do any deal they want because they have a connection with the high authorities, they use their position to maneuver, give some kickbacks to other officials to get their business going smoothly.
Judging from how he was arrested with his accomplice, one could see that the practice has been going on for years and it also put credence to a tabloid rumour by the Lens that; "50% and 25% respectively of the amounts realized on any drug shipment that passes through KIA to the USA and Europe and into Ghana through the KIA are paid into designated coffers. The Harbour, according to the source is used to receive drugs from Columbia for onward shipment to the USA.
A source close to the U.S. immigration and Customs Enforcement related how when the noose was tightening around his neck, the "Prominent Ghana Government Official" started pleading that he was a member of the Ruling party in Ghana and started disclosing names of Top government officials who are privy to the operations. The Lens can also confirm that the DEA has in its possession names and numbers of some top officials".
Whether the controversial Lens is publishing lies or not, that is an avenue we have to focus on or to be investigated to get to the bottom of it.
AMOATENG MUST EXPOSE ANYONE INVOLVED TO GET A BETTER DEAL
When the MP's arrest surfaced, many who have properly been working with him to get their cuts, have been distancing themselves from him and including some in his party/constituency, even though he might have contributed financially to his party but they can run and cannot hide because he will properly drop a bombshell. When it comes to litigations, lawyers cut deals for their clients to get a better deal and I am sure the MP is not going down alone, he must take his "posse" with him. In order for the populace to ascertain an indepth of the corrupt practices of those involved in the case, Hon. Amoateng must be aware that being a lawmaker does not grant him any immunity but must co-operate with authorities and expose every single official who has a hand in the drug trafficking. Our system is so corrupt and tainted with many "get rich schemes" that you have to pay to get served or no one will do anything for you. Amoateng must never leave anyone out and be bold to give any name to the US officials because whether he gets a better deal or not, he will languish in jail and why spare those involved. His wife and children will have to endure pain for the rest of their lives because of drug trafficking.
MAJOR EMBARRASSMENT TO ALL GHANAIANS AND TOUGH SEARCH ON OFFICIALS
The arrest has caused some embarrassment to Ghanaians even though many drug traffickers has been busted in the past. It is going to be tough on many lawmakers to travel to the US without a major search at the airports. At a time when the US is going all out to combat terrorism, it does not take drug trafficking lightly and this is a cause for concern.
It is a lesson learned that no one is above the law and Amoateng's cup is now full. My heart goes to his loved ones, the people of Nkoranza and Ghanaians in general, it is an embarrassment to us all. Charles Nimmo N-Mensah aka Mr. CNN Views expressed by the author(s) do not necessarily reflect those of GhanaHomePage.