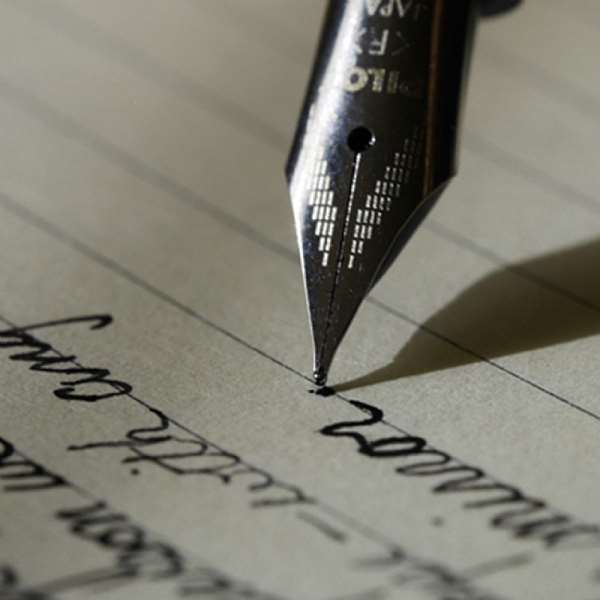 Business news of Tuesday 8th November 2005, The Financial Times of London, painted a grimy picture about the state of Ghana's Infrastructure, civil Service and the Government's acclaimed policy on assumption of office, The Golden Age of Business.
In a headline published in the Ghana web general news. The Financial Times of London wrote, GOLDEN AGE OF BUSINESS, HAS FAILED. The following are some of the reasons why Investors are not coming, in spite of all the publicity according to the report.
1. High Business Cost.
2. Acquisition of Land.
3. Unreliable source of Electrical Power and Water.
4. Ports and Roads.
5. Bureaucracy.
In an Editorial on Wednesday 9th 2005, the Chronicle wrote, Perception is everything; and stated that all Ghanaians who have taken a keen interest in the Investment drive of the Government over the past five years, would certainly be worried over the kind of Image that the outside world has of our country as an Investment and Tourist destination. It said, over the last 10years, Former President Rawlings and President Kufour have done enough to woo in Investors, with numerous foreign trips. However, the problems that we all complain of, as bugging business growth in this country, continue to be identified by the International community, referring to the Financial Times of London report of Tuesday November 8th 2005.
The constraints cited by the London Financial times for instance, do not bug just Foreign Investors; they equally affect the local Investors as well. The constraints as perceived are true and obvious. The chronicle editorial believes we should not close our eyes to the obvious home work that we ought to do before embarking on such Investment promotional tours. What we should not forget is that the very serious Investor will not depend on only information we officially provide to take final decisions.
Fellow Ghanaians, as perceived by the financial times of London,
1. No Investor will want to invest capital in an already perceived High business cost environment. Every Western investor is a typical capitalist who would want to maximize returns on his investment. If he therefore has an equally enabling environment somewhere, with even 50 US Dollars less production cost, he will definitely decide against Ghana. TO THE CAPITALIST, EVERY PENNY IS COUNTED.
2. ACQUISATION OF LAND. Because of our Land tenure system, the Financial Times said, since most lands are vested in the local Chiefs, transactions are often misery and uncertain. Are we serious? Why do we leave Prospective Investors to negotiate Land deals with Chiefs? In my opinion, the Government should set up an ad- Hock committee or commission that will liaise with the chiefs in the acquisition of Lands for prospective Investors. However if Government was willing to give free Lands for Ministers and MPs for farming, why can't we reserve some of those purposely for private Investors, instead of pushing them through tough and agonizing Land deals?
3. POWER, WATER, PORTS AND ROADS, High power and water tariffs of present day is a killer to all house holds and industries not to mention their unreliability. Ports and roads are just some areas I don't want to talk about because the more you talk about them the more fraustrated you get. No one will be surprised to see such a report unless those who do not want to face facts of the state of our country.
4. SLOW DECISSION MAKING AT GOVERNMENT LEVEL. The report said the reluctance to cut back the bloated Civil Service bureaucracy, can be very obstructive as any on the continent. Unfortunately that is the kind of Civil Service we have known in our life time and because service personnel are not well paid in relation to cost of living in the country, it has gotten worse and worse .Most Government officials deliberately delay processing of documents and decisions as a means to extort financial benefits form clients.
Above are very serious deterrent and impediment for Investors fellow Ghanaians but, that is the state of our state as reported by the London Financial Times, which needs to be critically addressed with otherwise we will be making fruitless trips wasting resources that may never yield the desired results. It is time for serious thinking on what next.
LOOKING WITHIN. The devil we know may be the angle we don't know.
There are a lot of Ghanaian Investors Local and Overseas regardless where they are located, they are Ghanaians and their love for home will be more concrete than the foreign investor considering the demoralizing factors enumerated by the Financial Times report. The Ghanaian is a Ghanaian no matter what and given the chance, he will choose to invest in Ghana, if they get the required encouragement. My concern is why don't we look from within and also encourage our overseas Ghanaians to return home with any small Investment as can be, while we devise means to help them to grow. Ghana has to definitely start from somewhere and grow the economy by our own efforts. I am very sure that the Ghanaian Business community and Entrepreneurs held back Investment ambitions years ago for fear of any Military junta coming in to wrestle their lifetime fortunes for flimsy excuses. Now that the political environment is conducive and Ghanaians have tasted between brutalities in Dictatorship and freedoms in Democracy, I believe we will never under any circumstance hail any form of DICTATORSHIP.
I urge the President Mr. JA Kufour to prepare a convincing presentation, Liberal and attractive as can be, appealing to our business community and entrepreneurs in Ghana and outside Ghana to come forward to help salvage our great nation. This statement should be aired Life on National Radio and TV at a fine Sunday at 4pm just like Kumasi Asante Kotoko playing Accra Hearts Of Oaks at a final of finals match. Everybody will watch the Presidential address and depending on the in-depth of the message. I am optimistic we will see a better take off instead of running around for those who are not prepared to invest in our friendly but expensive environment.
Many Ghanaians overseas, who have attempted to invest in Ghana and failed, complain of the same frustrations they encountered with the Ghanaian bureaucratic system and when they couldn't take them any more, they had to return to their overseas abode. Can we expect to succeed under such conditions? Absolutely not; LET US BE REALISTIC AND START FROM SOMEWHERE; ENCOURAGE OUR OWN ENTERPREUNURES; PUSH THEM, AND SUPPORT THEM, AND GUIDE THEM TO SUCCEED.
Under a JOY FM Business news heading on Friday 4th November 11, 2005, THE BLAME GAME GRIPS HIV/AIDS INDUSTRY, I read a sad story of Dr.Oheneba Akwasi Amoako OF Oheakoh Herbal Treatment Clinic at Nungua. Dr. Amoako told The Public Agenda at his clinic that, though he had informed the Government about his discovery of the cure for HIV/AIDS, nothing is being done about it, while people living with the killer virus are suffering and dying. DR. Amoako claims the Noguchi Memorial Institute for Medical Research is demanding 250 million cedis from him before they would do any Efficacy test on his discovery. He said, he has sent his discovery to the President of Ghana, the Vice President, the First Lady, The Ghana Aids Commission, as well as the Speaker and Parliament yet nothing is being done. He has sent his discovery as far as to the United Nation Secretary General Kofi Annan and the United States President George Bush yet the story remains the same.
Dr. Amoako concludes, before he administer his treatment on an HIV/AIDS patient, he requests for a medical record from Kole-bu Hospital indicating HIV/AIDS Positive, he administers his treatment and send the patient back to Kole- Bu hospital for further test and they have always tested Negative. Fellow Ghanaians, Dr Amoakos HIV/AIDS discovery claim is a test case of frustrations from our Government. Kofi Anan and George Bush will never take Dr. Amoako serious if his own Government is not taking him serious. Ghana stands to gain immensely if we encourage our own entrepreneurs, and just like Dr.Amoako's case, Governments have never shown interest in Science and Technology and therefore, all discoveries made by our research institutions and Universities, are abandoned in dusty office drawers and shelves. I believe it is worth spending the Nation's resource to help anybody who pursues the cure for AIDS and other researches. Why should any serious Government looking for Investors and Development, look unconcerned for DR.Amoako to struggle alone at this point on a discovery that will benefit the whole world if its efficacy is tested internationally?
LET GHANAIANS LEARN TO TELL THE TRUTH ON NATIONAL ISSUES BECAUSE WE HAVE A LONG WAY TO GO AND IT IS ONLY THE TRUTH THAT CAN SAVE US AS A PEOPLE AND AS A NATION. THE TRUTH IS, SINCERE AND SELFLESS LEADERSHIP HAS ELUDED GHANA FOR 40 YEARS, AND THAT IS WHAT WE AT SAVE GHANA NOW ASSOCIATION IS SEARCHING FOR, TO FREE OUR PEOPLE FROM ECONOMIC SLAVELY. VISIT OUR WEB, www.saveghana.org REGISTER AND JOIN US TO SEARCH FOR GOOD LEADERS TO MOVE GHANA FORWARD.
God Bless Our Homeland and Our People
Ampofo Ofori (Save Ghana Now Association) (UNITED IN DEVELOPMENT Views expressed by the author(s) do not necessarily reflect those of GhanaHomePage.