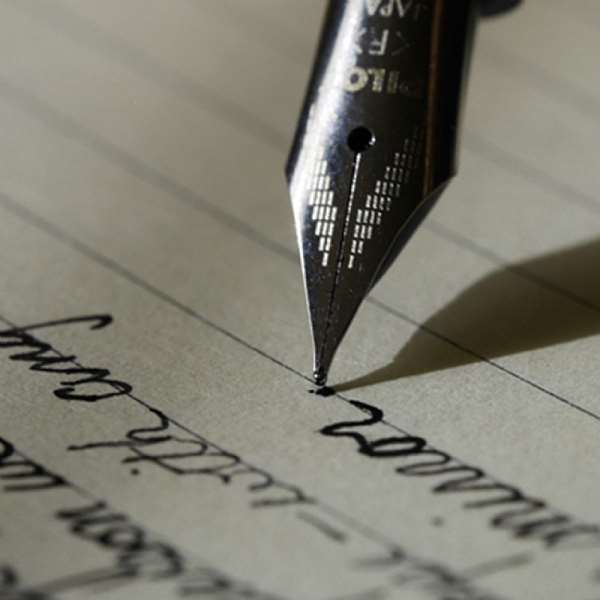 Part VI : END OF SERIES; AND A COUNTRY CALL. DEAR CONCERND CITIZENS OF GHANA.
For 40 years, our country has been entrusted into the hands of Politicians who have only mismanaged our resources. Through greediness and selfishness, they have proved they are incompetent and can never move Ghana forward under any circumstance.
At Independence, we were far better than the following countries, SINGAPORE, MALAYSIA, INDIA, SOUTH KOREA, TAIWAN, etc. Today, these countries have moved from dependency on Loans from IMF& WORLD BANK, to absolute self reliance, out of strong leadership desire to move their countries forward.
Ghana is not a poor Country. I have always refused to accept that from anybody and I will always do. Ghana is absolutely not a poor country to see our people live in abject poverty in economic slavery under the leadership of our own brothers, sisters and friends.
We can do much better to transform and eradicate OR reduce poverty, disease, hunger and ignorance from our country but the question is, do any one of us, think that Ghana can do better under these same old political Parties that have failed the country for all these 40 years? The answer to me is NO.
At a meeting on the 18th December 2005 in Accra, Ghana, our members answered NO to that question. At a meeting in London UK ON THE 7TH January 2006, our members answered NO to that question.
We are therefore mobilizing selfless and dedicated Ghanaians in the Diaspora and at home from the North to the South to the East and to the West, who care about Ghana's future to Team up as a strong alternative to those who we think have nothing to offer after 40years of Economic mismanagement, greediness, deceit and selfishness. LET US MOVE FORWARD BEYOND THE TRADITIONS. OSAGEFO DR.KWAME NKRUMAH, DR.J.B DANQUAH, AND DR.K.A BUSIA, ARE OUR MENTORS AND GREAT LEADERS OF THOSE TRADITIONS, WHO ARE NOBLE PART OF OUR HITORY, AND WE SHOULD HONOUR THEM ACCORDINGLY. HOWEVER, ANY CANDIDATE FOR POLITICAL POSSITION SHOULD CAMPAIGN ON THEIR OWN MERITS AND OWN PLATFORM, INSTEAD OF HIDING BEHIND THOSE TRADITIONS. On 29th December 2005 there was a feature article on the Ghana Web captioned ,CAMPAIGN 2008;IS A THIRD PARTY AN OPTION FOR GHANA? BY MR. OTCHERE BONNA ( SECRETARY, G.L.U ). http://www.ghanaweb.com/GhanaHomePage/NewsArchive/artikel.asp?ID=96769
Fellow countrymen and women, there would be no need for any new political party to come into the political scene if our politicians have been sincere and dedicated to the people of Ghana and focused on developing the country. They have only selfishly sought for their personal gains without the slightest consideration on the poor and marginalized who are the majority and who unfortunately create the wealth of the country. NO; THERE WOULD HAVE BEEN ABSOLUTELY NO NEED.HOWEVER, WITH ALL THE ABOVE, COUPLED WITH THE BITTER ENIMITY BETWEEN NPP AND NDC, GETTING OUT OF PROPORTION, THERE IS THE URGENT NEED FOR A STRONG AND WELL ORGANISED ALTERNATIVE TO ELIMINATE THEIR SWOLLEN HEADEDNESS.
WE ARE COMMITTED TO GOING TO DO EVERYTHING NEW AND DIFFERENT FROM THE OLD WAYS POLITICS HAS BEEN KNOWN IN GHANA. IF WE WERE GOING TO DO JUST WHAT THEY HAVE BEEN DOING, THEN THERE WOULD BE NO NEED TO WORRY OURSELVES BECAUSE WE WOULD BE SUBSCRIBING TO AND SUPPORT THEIR MISDEEDS.WE BELIEVE THAT THE TOP HAS BEEN THE PROBLEM. THEREFORE OUR TEAM SHALL ABHORE GREED, SELFISHNESS, NEPOTISM, BRIBRY AND CORRUPTION AND TRIBALISM. THESE ARE THE SOCIAL EVILS OF OUR COUNTRY AND WILL BE DISCOURAGED AND COMPLETELY DO AWAY WITH THEM.
FELLOW GHANAIANS, BY 1966, Ghana was the hope of Africa. We could boast of a strong Industrial base with over 25 manufacturing industries that constituted the Ghana industrial Holding Corporation and employed our youth in all disciplines. They have all been left to rot or sold. 2). There was the enviable fleet of Ships that formed the BLACK STAR LINE, which employed Thousands of our youth in all disciplines. They have all been sold.
3). The Tema Meridian Hotel which was built as an Edifice of the Industrial City has been abandoned and now accommodate homeless and a hang out and hideout for criminals; undoubtedly an eye saw to the City.
4). The Kumasi City Hotel which was an embodiment of the beauty of the Garden City has been abandoned and overgrown by weeds.
5) The Peduase Lodge which was Osagyefo Dr Kwame Nkrumah's gift to the country has been left to deteriorate and Government now wants to spend 129 billion Cedis to renovate and be used as a Presidential Lodge.
6) The Flag staff House which was the official Residence of the First President has been left to rot and Government now wants to borrow money to renovate it.
7) The Ghana Airways was the pride of the country as far as air Transportation was concerned within the West African sub region but successive Governments mismanaged the lucrative Industry and collapsed its operations recently.
There is no Justification for the collapse of all the above State properties; so how can the people of Ghana entrust the forward march of this dear country of ours to the same care takers in the year 2008, when there is an Alternative? If any of the past and current care takers can put up a defense why they think the people of Ghana should give them another chance TO FURTHER MISMANAGE THE COUNTRY, let them file their defense, in the case; The previous governments Versus the people of Ghana. And the Judgment day will be November 2008.
In our Christmas message to the people of Ghana, we wrote in part, The Salvation of Ghana depends on all of us, the good people of mother Ghana, at home and abroad, and should begin from NOW. Let us rediscover ourselves and look for Selfless and Sincere and Dedicated Leaders for the Districts, Regional, and the National levels of Government. Let us double our search, identify them, campaign for them and vote for them in 2008. Do not let financial gains influence your vote fellow Ghanaians. Those who steel the nation's money will attempt to influence your votes with your own money they have stolen over the years. Do not vote for such politicians; they have been very Deceptive, Selfish Greedy, Inconsistent, Inhuman and Unreliable.
There was a reason why Dr. Kwame Nkrumah Dr. J.B Danquah and others struggled for our Independence. That the People of Ghana will be free Politically Socially and economically from the hands of the then WHITE oppressed Government. We are heading towards 50 years of self rule and we still live under the oppressive character of the white colonial rule unfortunately under our own brothers and sisters. IF KWAME NKRUMAH DEMANDED SELF GOVERNMENT NOW WITH DANGER TO SERVITUDE IN TRANQUILITY FROM THE WHITEMAN AND GOT IT, ALL PEOPLE OF GHANA SHOULD DEMAND TOTAL ECONOMIC FREEDOM NOW FROM OUR OWN BLACK PEOPLE WITHOUT ANY DANGER.
FELLOW GHANAIANS, The Save Ghana Now Association believes that all Ghanaian Diasporans owe their prosperities to the country of their birth. I will not blame any of us for coming over to seek for greener pastures because our Leaders failed us. Our country is still in despair and needs urgent salvation. The needed salvation, can only be delivered through our acquired talents, and our desire to go back home to help free our people. WE THEREFORE APEAL TO ALL THOSE WHO HAVE STAYED LONG ENOUGH,TO SACRIFICE ALL THE LUXURY OF EUROPE, AMERICA AND OTHER PARTS OF THE WORLD, AND GO HOME TO HELP REBUILD OUR COUNTRY;THE BLACK STAR OF AFRICA AND BRING IT TO IT'S RIGHTFUL PLACE IN THE COMITY OF NATIONS. PLEASE DO NOT WRITE GHANA OFF AT ALL. WE STILL HAVE THE POTENTIALS, HUMAN AND NATURAL TO MOVE OUR COUNTRY FORWARD. YOU WILL BE PROUD TO BE PART OF THE EFFORT AND HAVE YOUR NAME WRITTEN IN THE HISTORY BOOKS OF GHANA SOMEDAY JUST LIKE, KWAME NKRUMAH, J .B DANKWA, OFORI ATTA, AKO AGYEI, OBITSEBI LAMPTEY AND KOJO BOTSIO. All of blessed memory.
I F YOU BELIEVE AS WE DO THAT GHANA CAN BE SAVED, PLEASE JOIN US. AND IF YOU ARE PREPARED TO MOVE HOME WITH THE ASSOCIATION, INDICATE THAT ON YOUR FORM AND ALSO YOUR AREA OF EXPERTEE.WHATEVER POLITICAL PERSUATION YOU FIND YOURSELF NOW, PLEASE, CONSIDER (GHANA) FIRST,AND ASK YOURSELF; WHAT CAN I DO FOR MY COUNTRY AT THIS TIME OF MY LIFE? VISIT OUR WEB SITE www.saveghana.org for quick and easy registration.
Please, Please, Forward to as many friends as you possibly can. We need to reach all the 5 million Ghanaians in the Diaspora.
TOGETHER WE CAN RECLAIM GHANA'S PAST GLORY AND FREE OUR PEOPLE FROM ECONOMIC DEGRIDATION AND SLAVELY.
CAUTION. WE DO NOT WANT TO BE LIKE THOSE WHO WENT HOME FROM THE DIASPORA TO JOIN POLITICAL PARTIES AND JUST JOINED THE LOOTING OF THE NATION'S WEALTH. ANYBODY WITH THAT AIM, CANNO'T BE PART OF OUR GOOD CAUSE. WE ARE SORRY, BUT DON'T REGISTER WITH US BECAUSE, YOU WILL BE SORRY IN THE END. GOD BLESSES OUR HOMELAND AND OUR PEOPLE. UNITED IN DEVELOPMENT.
AMPOFO OFORI (Chairman, Save Ghana Now Association) Views expressed by the author(s) do not necessarily reflect those of GhanaHomePage.