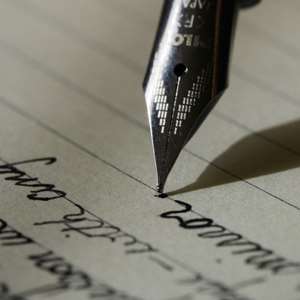 It is increasingly becoming normal in our work environment and more especially in the public sector that any small misunderstanding between workers and management turn to become agitation for the removing of Chief Executive officers (CEOs) of State Owned Enterprises (SOEs). Without actually looking into the merit of the case, these Chief Executive Officers are by radio announcements or memo, are fired or sacked from their post without properly constituted commission or otherwise going deeper into the accusations.
It is still fresh in our memories that the former Chief Executive Officer of VRA, Dr. Charles Wereko Brobbey was shown the exit after a protracted agitation by workers of VRA. He was left with nothing than to resign. Also, just last week the Chief Executive Officer of Ghana Airways, which has been dangling in the pool of financial and management crisis for quite sometime now suffered the same fate. With a memo to him from the board chairman, Mr. Philip Owusu was fired.
As the general public begins to reflect upon these unfortunate events in the running of our state institutions another one has just started and it is no other place than Ghana Broadcasting Corporation (GBC). This time the workers who started the agitation and later on joined and supported by the Deputy Director General is calling for the removal of the Substantive Director General in the person of Miss Eva Lokko. Among the accusations levelled against her is the fact that she is incompetent and does not care about the plight of workers, as she always requires justification for any disbursement of funds.
In the first place, looking at the way things are unfolding at the GBC, one can logically infer that the workers were instigated by the Deputy Director General in the person of Mr Amankwah, who in a desperate move to clinch on to the top post, is condoning and conniving with the workers to push aside Mrs. Lokko.
What needs to be made clear is that nobody is in support of corrupt Chief Executive Officers, mismanagement and gross insubordination to authority, low performance and no one is against their removal from office if the evidence merits such an action. What is of grave concern is the manner in which these officers are dismissed.
It is important to note that these officers who are brought to manage these state enterprises are people with proven skills and hard won reputation in their respective fields. They have worked in International organisations with distinction and that might have been a reason for their appointment. For instance, Dr. Charles Wereko Brobbey was an energy expert who has worked for the World Bank in various capacities. Also, Mr Philip Owusu, prior to his appointment has been the country director of World Bank in Mexico and Angola whilst Miss Eva Lokko was also working with the UN as communication expert. For love for their country among others, they left their lucrative jobs in order to contribute to national development.
Critically looking at the reasons assigned by these concerned workers, one can easily discern that a Ghanaian worker does not want to hear the word "change". To them, change is not in their lexicon and would do everything to vehemently resist any person who tries to change the old way of doing things. Change has been the worst enemy of a typical Ghanaian because its full-scale adoption and implementation, would disown monopolistic channels, which are used to their advantage. It can therefore be said that Miss Eva Lokko is an embodiment of change that Ghana needs at this moment in our developmental effort especially in the administration of our public institutions like GBC.
What is more worrying is the fact that if at any trivial accusation by workers, the government is going to fire these Chief Executive Officers without recourse to justifiable and substantive charge that merit outright dismissal, then we as a nation is setting a very bad precedence for the present and unborn generation. This is because any Ghanaian, who has worked very hard to acquire an expert knowledge and professional skills with a proven international reputation in any field may find it very difficult to serve his or her motherland. Many of such expertise would feel reluctant to come and offer a helping hand in our developmental process. In this way, the very essence of advising Ghanaian experts outside to come and help our reconstruction effort would be self-defeating.
As a matter of fact we need people who can really bring change to our work environment because anything belonging to government is viewed in a different perspective. This kind of agitation does not happen in the private sector. People claim monopoly of certain state institutions and the term "Me Baa Ha Akye (MBA)" which literally means "I have been here for quite sometime" is usually applicable. In view of this anybody appointed by government to steer the affairs of some of these state enterprises and does not dance to the long established status quo which benefits them is deemed as an enemy.
As a result, agitation of unimaginable magnitude starts to warrant the person's removal from the post. One may ask why is it that all the time these aggrieved workers first statement is the removal of these officers? Why can they ask for certain form of dialogue to address the impasse? Why should GBC workers come out boldly to say that the removal of the Director General is non-negotiable? These are critical issues Ghanaians need to analyse so that we in our effort to appease the concerned workers, do so in an atmosphere of fair play where good leadership is not sacrificed for bad practices because some people want to maintain the traditional way of doing things.
It is also alleged that Miss Eva Lokko has pleaded with the staff that she will change her style of administration and be more open to them than before, but yet they are calling for her dismissal.
It is very sad to point out that anybody who finds himself or herself in the public life is deemed as infallible, committing no mistake in the performance of his or her official duties. But the opposite is true because human beings are bound to make mistakes and cause certain blunders and out of that, lessons are learned and mistakes rectified for the good of society. I think and believe that unless the person has done something of corrupt nature, people should be given the opportunity to make amends and turn a new leave not for the purpose of kowtowing to status quo but to strike a balance. How many times can we afford to fire our executive officers in this manner if we do not give them the chance to correct their mistakes?
It is a common knowledge that we learn a lot from our past mistakes. Dr. Paa Kwasi Nduom, Minister of Energy in a radio programme, shared this position. He said if public officers commit some errors and are not allowed to correct themselves in the performance of their duties; it does not serve a good purpose. The Chief Executive Officer and founder of COMPUNET, Mr Jost Stollman, a German who once said "If you are a worker and you do not fail or commit mistake for three consecutive years, you are fired" share the same sentiment. All these opinions suggest that failure or committing mistakes at work place should be accepted as normal way of the learning process and nobody can claim monopoly of infallibility at work place. If mistakes are not committed it means the person is not innovative and does not have new ideas but merely acts as executory agent which does not help in any form because the person just maintain the old ways of doing things.
This is not meant to suggest that Miss Lokko has done something wrong. Indeed if she has erred in some way it is better that the Board of directors look into it well and ask her to apologise so that peace will prevail. The workers should not pre-empt any kind of peaceful dialogue that may ensue to find lasting solutions to this situation and if they really mean nothing but a mere improvement in their service conditions and change in management style then going to the negotiating table with a free mind without any precondition will win the day for everybody. The Board of Directors should look into the matter with due diligence and impartial spectacle so that in their effort to make peace, we do not create a situation of personal hatred and sacrifice.
In conclusion, we as a nation should be aware that the state owned enterprises is not very attractive to many highly skilled professionals and people with expert knowledge and as such they need a drastic reengineering so that discipline can be instilled into their operations for maximum efficiency and high productivity. Ghana, as it stands today needs such change in mind and attitude towards work in these state enterprises because it is through that we can move this nation forward. The old way of doing things is over and people must recognise the fact that any change at work place that will ultimately benefit the institution and indeed the whole nation is better than individuals benefiting at the expense of the nation.
Again let us cultivate the habit of "give and take" in our work politics and try to provide the necessary platform for leaders entrusted with managerial responsibilities to perform their functions without fear or favour and by correcting them whenever they skid off the way. We must also find an appropriate way to fire officers if the merit of a case makes dismissal inevitable.
Ghana has a lot of human capital in many fields exhibiting and performing very well in many reputable international institutions and businesses and the only way we can bring them in to help is to make the work place safe enough even if they leave their places of work for the sake of serving their motherland they would be at least be accorded some form of dignity and not just at least instance they are shown the red card.
It is equally important that our Chief Executive Officers should also note that change does not occur in a day but it a process, which is facilitated by enough education of those people they work with. Everybody is now watching the unfolding event at GBC. Will it be just another dismissal or negotiated settlement could be found? Is the board of directors going to follow the status quo and call a spade a spade? The idea that some staff hold certain public institutions as their personal company should be discarded outright because if that is not done it looks as if they appoint people to manage the affairs of these corporations. The power to appoint, terminate or dismiss public officers still belongs to government and will remain so, and unless there is a constitutional amendment to that effect, nobody should take that responsibility. I believe that this issue at GBC will be seen a crucial test for Ghana. Dismissing Miss Lokko because of these excuses by workers would be more disastrous and would not serve this nation any good because the arguments put forward by the workers is not convincing enough. Let us not set a bad precedence for our professionals working outside the country who may sacrifice and come home to help to feel regretted. As much as workers have the right to be given better deal and good working condition, they should not always use demonstrations as a threatening weapon to call for the illegitimate removal of people who can bring sanity and discipline into our work environment. There should be "a win-win situation Let us give our political leaders, heads of state institutions and indeed any form of leadership either in the public or private sector a chance to correct themselves if their actions deemed to be inconsistent with normal practice if not very associated with acute financial mismanagement and corruption because it always better to give a person a second chance so that errors could be rectified.
Let us all create a public work environment attractive enough to all manner of people and accept change as a new way of resuscitating our state managed enterprises so that they too can play their respective roles towards the economic recovery effort. Let peace prevail at GBC and indeed all state institutions. Legitimate concerns of workers should be given serious attention and the workers should in turn act in a faithful manner so that the GBC could deliver to this nation its constitutional mandate for the continued development of Ghana. Thomas Kwaku Obeng e-MBA Student Division of Industrial Marketing and e-Commerce, Luleå University of Technology, Sweden Website: www.geocities.com/thomodus/mypage.html Views expressed by the author(s) do not necessarily reflect those of GhanaHomePage.