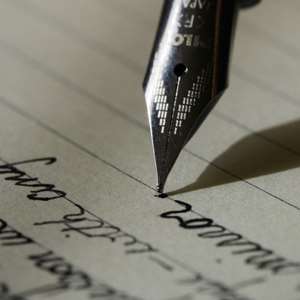 Once again the good people of Ghana have spoken. The long awaited Presidential and Parliamentary elections are now history. The people through the use of their thumb power have become the powerful weapon in our democratic dispensation. The pre-election polls gave President Kufuor between 53-55% of total valid vote cast and his main challenger Atta Mills 35-40%. However, the actual results declared by the Electoral Commission gave President John Agyekum Kufuor 52.75%, Professor John Evan Atta Mills 44.32%, Dr. Edward Mahama 1.93% and Mr. George Aggudey of CPP 1%.
President Kufuor has won re-election for another for years to begin the chapter two of positive change agenda. One can therefore say that the results of the election are the true representative of the wishes of the people of Ghana and therefore such explicitly expression must be recognized and respected by all. Once again, Ghana the shinning star and pace setter on the African continent, the giant of modern form of democracy, has shown beyond any reasonable doubt that it is also capable of conducting elections in a free and fair manner and that participatory democracy is the best form of governance. In this sense, it is important to commend all Ghanaians for the matured way they conducted themselves to ensure peaceful elections. I do share the believe that the Electoral commission as well needs to be commended for the professional touch it has brought onto this year's election and successfully conducting the election in an atmosphere that has not only attracted praises from the international community but the opposition parties in Ghana as well. Even though there were reported unfortunate isolated incidents, the election was quite peaceful and in this respect credit should also go to the various political parties especially the main ones for educating and constraining their party supporters.
Whilst I would like to congratulate President Kufuor on his victory, it is equally important that to extend the same to Professor Evan Atta Mills and other candidates for graciously conceding defeat and calling the President to congratulate him. To me, this shows how deep our democracy is and how we are maturing into a full giant in democratic governance. But what are the significance and the implications of the results of the election. Looking at the results and trying to analysis it base on my own observation, points to so many issues which need to be pointed out.
In the first place, the re-election of President Kufuor indicates that the NPP, which won the 2000 general elections, has performed to the satisfaction of the majority of Ghanaians. The 52.75% endorsement for President to steer the affairs of this country is undoubtedly a clear manifestation of his far-reaching socio-economic policies that have laid a solid foundation for this country. However, it must also be pointed out that such expression of faith and confidence in the government, which translated into electoral victory also come with a huge expectations and responsibilities. The people of Ghana will expect high performance in the coming years than they did previously and the government should be very aware of this fact right from today and work very hard not only to meet their expectation but exceeding them as well.
Secondly, by the results of the elections, Ghanaians have re-affirmed their absolute backing for the rule of law, freedom of expression and the use of the thumb to choose their leaders as the best way to leave in peace and in freedom. Democracy has gained root and will continue to be so far as the wishes of the people takes precedence over all other things.
Another important issue is that I have come to realize that humility and respect for the people are very crucial. President Kufuor character and conduct during the past four years has been extra-ordinary and excellent. He demonstrated to the whole world that he is in fact a real leader. His service to the people is full of humility and respect. He earned a good reputation of the way he fathered this nation and this contributed greatly to his victory. According to some voters, they described President conduct as second to none; someone with high tolerance. This means that leaders at all levels should be always guided by the tenets of serving with humbleness and deep sense of respect. The electorates are seriously watching today and tomorrow leaders' conduct. To me, the President has brought decency to the presidency and this should be copied by all especially those who will like to seek political office and indeed any leadership position in this country. The "skirt and browse type of voting" should be a great lesson and not be grossed over.
What is unique about this election is that the NPP and indeed President Kufuor has shown that the party has a solid foundation and the party structures are working on the ground. I am saying this because in 2000 election, NDC claimed that NPP won the election due to "protest votes" and during the run-off too, the smaller parties repeatedly mentioned that they helped President Kufuor to win. But the truth is now clear that NPP as a party is capable of going alone. This is not to suggest that collaboration and alliances are not welcome but to let other parties realize that with or without support the party is capable of winning an election which is transparent, free and fair and nobody should underrate the size of its support base.
It is worth mentioning and particularly important to note that even though NPP performance can be described as good and at the same time been able to increased its seats in parliament, we must also recognize that NDC as a party is still alive. I must concede that the party's performance is quite impressive and actually beat my judgement. They put up a good fight but graciously lost to a better NPP side. Whilst at this point I cannot exactly say NPP was a bit complacent, it must be stated very loud and clear that complacency in political fight should be the last word to come into focus. I was glad when Mr. Jake Obetsebi Lamptey, the campaign manager for President Kufuor said they have learnt their lessons from the election results. What does this mean then? I could see that any acts of complacency could spell the doom for the party. In this wise, I strongly support the view that the journey to 2008 should begin right away. If I compare how President Kufuor campaigned and went round all parts of Ghana in the periods leading to the 2000 general elections, I can say that there was not much campaigning in this year's election. There is a popular say which goes like this "that if the person chasing you have not stopped, you don't stop running". As long as there are opposition parties and the electorates are becoming more and more enlightened, we ought to change our tactics and strategies.
It is also discernible from this year's election that voting on tribal line is still an issue in Ghana. Many people believe in the fact that certain parties and candidates are not from their tribe and hence they will not vote for them irrespective of what one can deliver. Whilst I think it is not proper to categorically mention any specific tribe, the question that keeps on coming on the limbs of many Ghanaians is that "is this a good practice for Ghana's infant democracy? I have the belief that if something concrete by way of education is not done, and this trend is allowed to continue, national unity and cohesion could be affected, which can bring a big tribal divide, with its numerous negative effects. It is time the NCCE takes up issues of this nature so that as we mature in democratic governance, leaders are chosen based on their competence, patriotism, devotion and what they can deliver and not just on tribal sentimentalism.
Also, I do not support the idea where primaries for selecting and electing parliamentary candidates are delayed till the last minute especially in areas where there are sitting MPs. In case in the process, there is misunderstanding, it could affect the performance of the party. It is therefore essential that primaries are conducted early enough so problems that will come can be dealt with and resolved amicably long before the heat of campaigning begins.
I still believe that NPP could have performed very well if such internal squabbles were resolved early enough and this should not be allowed to happen again because we must all realize that being in opposition for almost thirty years should make the way we think quite different from others. Let us not gamble this cherished and noble call to serve the nation and its people because any failure on the part of NPP will mean that Ghana will forever loose hope.
In all, Ghana has passed another test and shown to the international community that democracy is at work. Irrespective of your political persuasion, it is time we leave it behind and see how best various synergies could be brought to bear on nation building. We should always be guided by the fact that leadership is service and anyone who thinks otherwise will be rejected by the people. Humility and respect for the people are the prerequisite for achieving greatness. I will therefore appeal to all in leadership position especially those who have been elected to represent their people to serve them with a respect and not to lord over them.
I have an unreserved and unalloyed confidence that under the Leadership of President John Agyekum Kufuor for another four years, Ghana will be positioned on a sound, sustainable development path so that the ordinary Ghanaian can have hope in the future. Let us see the full benefits of Positive Change Chapter two. But before all these will come to pass, every Ghanaian should be part of the effort. I say the future is bright because Ghanaians have opted for the right leadership that can propel this nation into a prosperous nation. A little patience will make all the difference. I end by saying ayekoo to President Kufuor, NPP and all those who have made this nation great. Thomas Kwaku Obeng Sweden Views expressed by the author(s) do not necessarily reflect those of GhanaHomePage.