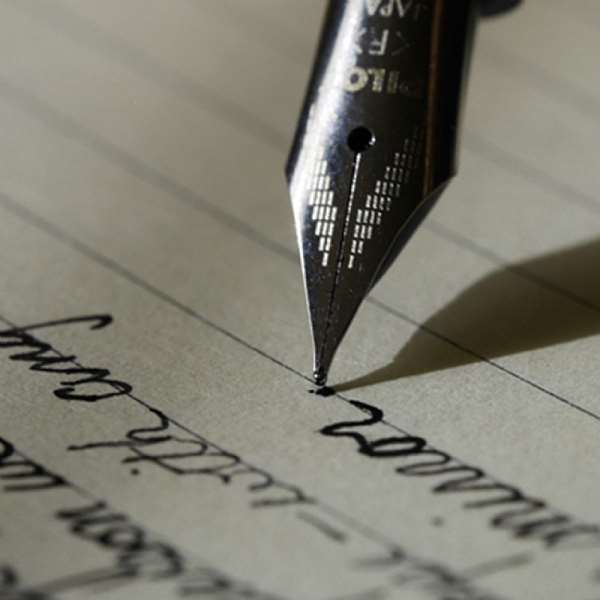 Numerous articles have been written about the new voters' ID cards registration exercise and the creation of 30 new seats in Parliament: (e.g. Prof. Kwaku Asare, Dr. Kofi Ellison, and selected contributors on Say It Loud (SIL), Ghanaweb.com).
In his article, Prof. Asare (Chronicle Online & Ghanaweb.com, 2004.01.09) reportedly talking to a Chronicle Online reporter, discusses the reasons why he believes the creation of 30 new seats in Parliament is useless. One such reason Prof. Asare says is the high cost involved with respect to population, current number of Parliamentarians and the proposed increase.
Prof. Asare also questioned the wisdom in conducting a voters registration exercise and issuance of new voters ID cards every election year, costing taxpayers billions of Cedis. To support his position on the issue, Prof. Asare cited thirty countries in which voters' registers are updated continuously and, nine others in which it is done annually.
In his piece, Dr. Ellison (Ghanaweb.com, 2004.01.11) says he thinks Prof. Asare is "blowing hot air". His argument is "the cost of running a government must never be used as a stumbling block for improving the instruments of democracy". Dr. Ellison has a point. But, his argument seems to imply that, it's okay for the government to spend taxpayers' money in the name of improving the instruments of democracy even if there is a better alternative to achieve the same goal.
I have no particular bias in favor of Prof. Asare, but I think Dr. Ellison has overlooked the most important point(s) Prof. Asare raised in his article. Any suggestion(s) that, the creation of 30 new seats in Parliament would enhance representation is a one-eyed viewpoint. Remember that, the demographic data the "experts" are using as the basis for their argument is based on Census 2000 results, which was another useless exercise by definition.
Let me explain why -what the government calls demographic data doesn't meet the definition and attributes of demographic data, as it is understood and used by other governments around the world. If the government would listen, any freshman student of Geographic Information Science would tell them that, the "demographic data" the Census Secretariat and Ghana Statistics collect is useless because the data cannot be geo-referenced.
As you would probably recall, there was a controversy about the accuracy of Census 2000 results because some people claimed they were not counted. I believe the results couldn't be accurate anyway, because the Census Secretariat doesn't use census geographic information coding schemes by which demographic data is collected.
Prof. Asare (on SIL, 2004.02.12) writes "this EC could not get the registration exercise right for 1992, 1996, and 2000. What makes you think he can get it right for 2004? Unfortunately, you can be incompetent for a long time in Ghana with no consequence. There is no sensible way of registering over 10M people in two weeks. Anybody who thinks he can do it does not understand the process. Haste makes waste. We need an EC who thinks".
The Electoral Commissioner, Dr. Kwadwo Afari-Gyan, has been at this post for as long as anyone can remember, but it seems he has very little or no understanding of what type of information is needed in a voters' register to backup voters' ID cards. I cannot believe Dr. Afari-Gyan seriously thinks that, by taking two pictures of a voter, and placed one in the voters' register, the perennial problem of "ghost names" would be eradicated. Does the EC with this tunnel vision believe his approach is foolproof? This is a big joke, and somewhere, someone is laughing at us.
Just think of it. It doesn't make any sense to conduct a voters registration exercise using the same approach which we know hasn't solved the bloated voters' register problem in the past and most certainly wouldn't solve it now. Common sense tells me that, if your solution to the same problem is wrong three consecutive times, the logical conclusion is; you don't know what you're doing.
A GNA report carried by Ghanaweb.com (2004.02.11) informs us that, the Electoral Commission has secured 80 Billion Cedis out of the estimated 113 Billion Cedis needed for the registration exercise. Stressing on the importance of the exercise, Dr. Afari-Gyan said, "we must all pretend as if we have never registered our names before and must join in this major program to once and for all, have a very reliable and credible voters' register" (GNA & Ghanaweb.com, 2004. 02.13).
Prof. Asare (SIL Ghanaweb.com, 2004.02.14) writes "In 1992, 1996 and 2000, the EC set aside 2 weeks to register all Ghanaian voters. Predictably, each of these attempts created a bloated register, which had to be discarded immediately after the elections.
Sadly, each of those wasted attempts cost the nation over $10M. And although we have a parliament of 200 MPs, which the EC wants to increase by 30, there has not been a single hearing into this colossal waste of taxpayers' (I mean Donors') funds.
If it is an election year, then it is time for the EC to waste more funds. This year the EC has decided to register all voters from March 16 - 29. The EC thinks he can do this even though it has only 2000 cameras, most of which, I can tell you now, will break down on the 3rd day".
Responding to comments made by Prof. Asare, Kwaku Bonsam (SIL, 2004.02.14) says, "this EC has shown that it lacks foresight and is quite incapable of responding effectively to pre and post-electoral challenges; I am not sure if it is pure ineptitude or arrogance or both that bedevils it. I see the body as the weakest link in our democracy. God bless Ghana!"
Chipping in his $0.02, Newman Afari (SIL, 2004.02.14) writes, "for once I think Kwaku Azar [Prof. Asare] has an important point here. Exactly what is it about registering qualified Ghanaian voters that prevents the exercise from being undertaken all year round?"
Good question! But the issue isn't conducting the exercise all year round or annually. Either way, the bloated voters' register problem wouldn't be solved. The problem is, the EC's understanding of what constitutes a voters' register and, how it should be designed to solve the problem.
A voters' register is essentially a database. Like all databases that store a collection of structured information about human beings, a voters' register is designed to reflect the environment in which they live. Therefore, the real question that needs to be asked is, how long will it take before the government and the EC realized that, our development partners don't experience bloated voters' register problems because their voters' registers are backed up by street addresses, geocodes and spatial data infrastructure.
Talking to the press, Dr. Afari-Gyan (GNA & Ghanaweb.com, 2004.02.16) said "he has witnessed the holding of elections in Britain, Canada and the United States and it was a simple affair without the use of various materials such as indelible ink since the voters always did what was right". One can only wonder what stopped Dr. Afari-Gyan from asking the Americans, British and Canadians why they don't have bloated voters' register problems in their respective countries.
It is interesting to note that, the director in charge of operations at the Electoral Commission, Mr. A. K. Arhen, says the problem of bloated voters' register cannot be blamed on the Electoral Commission (Chronicle Online, 2004.02.18). Mr. Arhen also said "we at the electoral Commission did not tell any minor to go and register, neither did we ask anybody to go and do multiple registration, so why should we be blamed for the bloated register, he asked" (Chronicle Online, 2004.02.18).
Maybe, it's just me, but I thought it was the EC's responsibility to design, develop and manage a voters' register that would prevent multiple registrations and fraud. Has Mr. Arhen thought about designing the voters' register in accordance with standard database design and development procedures, and the required spatial data that backed it up? Wouldn't it be wise for Mr. Arhen to at least find out how it is done in other countries?
For your information, the most important piece of information on an ID card is the street address at which the cardholder lives. The corollary to this statement is the British drivers' license, which doesn't even have a license holder's picture on it. Note also that, in special cases, ID cards can be issued without street address information on them. In such cases, the address and other vital information such as social security number or taxpayer identification number would have been stored in a database to which the ID cards are linked.
There's an easy solution to the bloated voters' register problem -whatever needs to be done to fix the problem, has already been done somewhere in the world and, can be done in Ghana. The obstacle definitely isn't lack of talent and resources, rather our mindset and how we think. Roger Sergeant Jr. Numetu, Seattle, WA USA Views expressed by the author(s) do not necessarily reflect those of GhanaHomePage.